How it works
If you work for a charity and wish to organise unique fundraising events, then becoming a charity partner is the perfect way to do this! Our partners get exclusive perks only available to them such as, reserving spaces for free, having a dedicated charity webpage and being able to offer fundraising targets to their skydivers! Contact us using our enquiry form or email our team at charities@goskydive.com and one of charity jump team will be able to help.
Once your form is submitted and we have all the relevant details, our team will get you set up on the system and your charity skydive journey begins! Skydivers raised thousands for charity with us, so why not start today?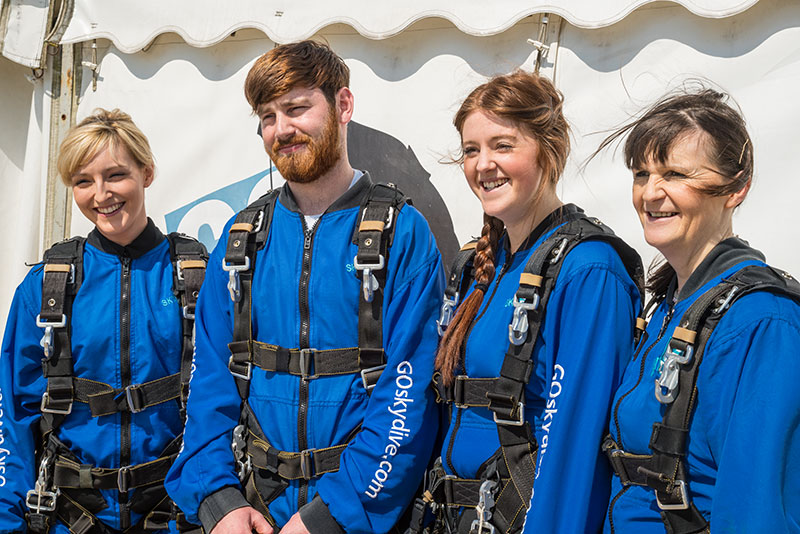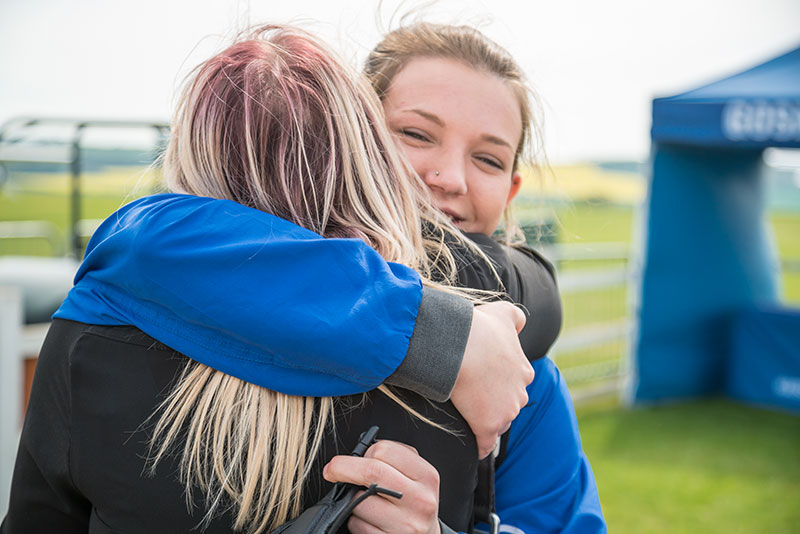 Organising Events
Help is at hand at every step of the way from our dedicated charity team. It doesn't matter if you are setting up your very first skydive event or organising a team jump every year. Your skydivers can bring family and make a real day out of it with space for a charity gazebo and our cafe that serves hot and cold food and drinks, the airfield is a great place to spend the day raising funds for charity!
Help Centre
More of your questions about organising a charity event
There is no cost to register the charity. All that is needed is the form from our charity team to be submitted and that's all!
Check out our fundraising ideas page for more info,  we can provide templates for social media etc etc
It's just a matter of picking a date (or two) and how many spaces you'd like to reserve, and we'll take care of the rest. Once the date is set, your skydivers can book online or give us a call to ensure their spot is reserved! A £50 deposit is all that is needed from them, and then they can begin fundraising!
You're more than welcome to bring a gazebo to set up on the big day! Our team onsite will be able to assist you with where to put it. Remember to take lots of photos and tag us (@goskydiveuk) and we can share them on our social media!
Absolutely you can! Remember to take this to the kitting up area with you and let our team know. We can then make sure it's over your jumpsuit for photos!
Useful Guides
To learn more about Skydiving for charity why not checkout our guide as part of our series of useful guides.