Group Discounts
Our packages accommodate all types of needs, whether your event is about team building, employee incentives, corporate events, or just celebrating a milestone with friends. Whether you're jumping with a big group or a small one, we offer fantastic rates, along with a variety of photo and video packages.
Our discounts for group bookings are as follows:
£10 per person for a group of 2-4
£20 for a group of 5-9
£25 for a group of 10+
The more of you that jump the more you save, so why not invite your family and friends to share the thrill of a lifetime and create unforgettable memories.
*discounts are applied to our 10,000 and 15,000 foot jumps, see jump options for more details.
For more information see our frequently asked questions about group bookings below, for general questions relating to our skydiving gift products or the experience see our faq page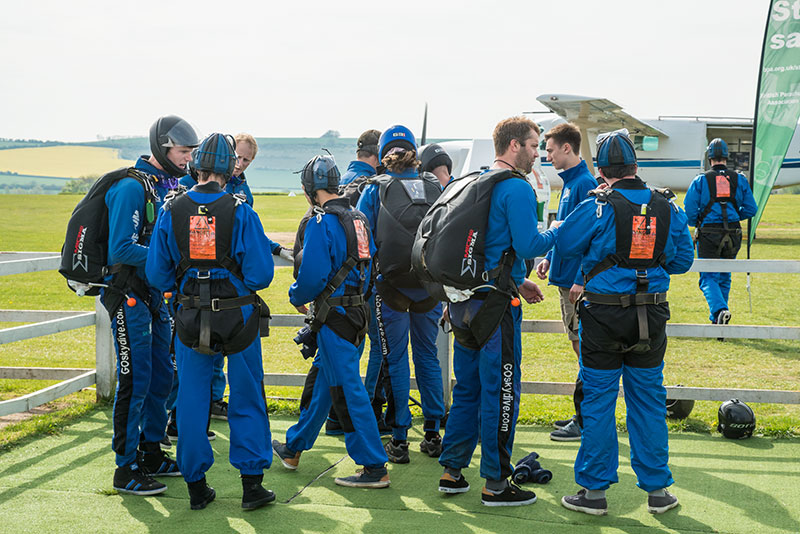 Tandem skydiving with friends can be a thrilling and memorable experience.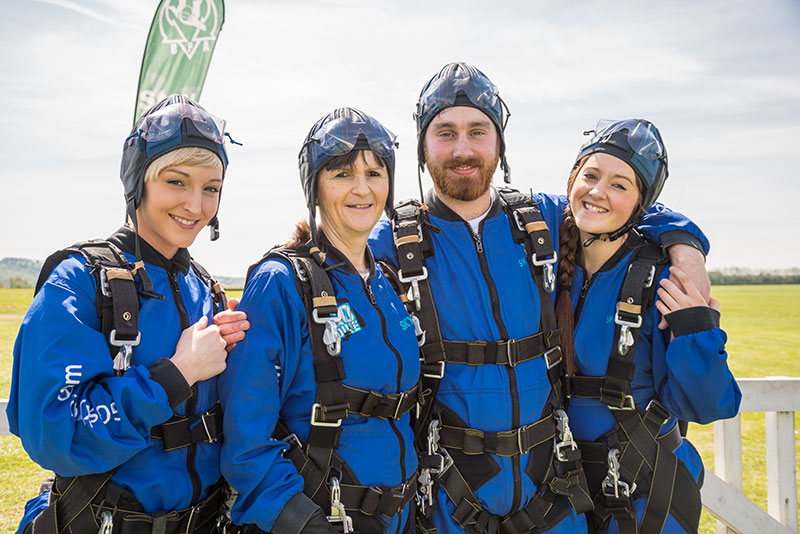 Shared experience
Skydiving with friends creates a shared experience that can bring you closer together. It's a great way to bond and create lasting memories.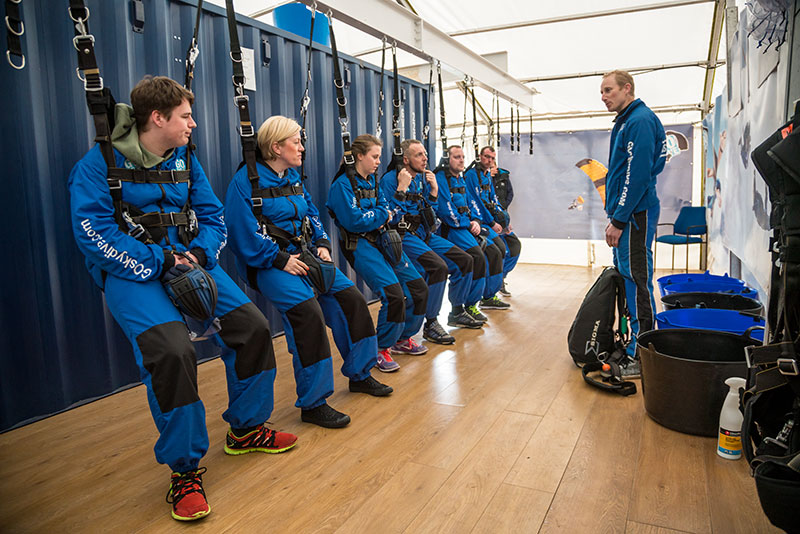 Encouragement
Your friends can provide encouragement and motivation throughout the entire experience, from gearing up to landing safely on the ground.
Fun and excitement
Tandem skydiving with friends is a fun and exciting way to push your limits and try something new together. It's an adventure that you'll never forget.
Help Centre
The most commonly asked questions about group bookings
Yes, the more the merrier! The number of people you can add to your group is unlimited, so long as we have availability!
We're still able to offer you a group discount, no problem. In the event that the entire team is unable to jump on the same day, we will be happy to accommodate their request to move the skydive to another date.
Though you may be booked on the same day, we cannot guarantee that you will jump in the same plane. When it comes to skydiving, we ask that groups be subgrouped into 2/3's. It is due to factors such as tandem pairs' weight, media packages, and more, which contribute to this decision.