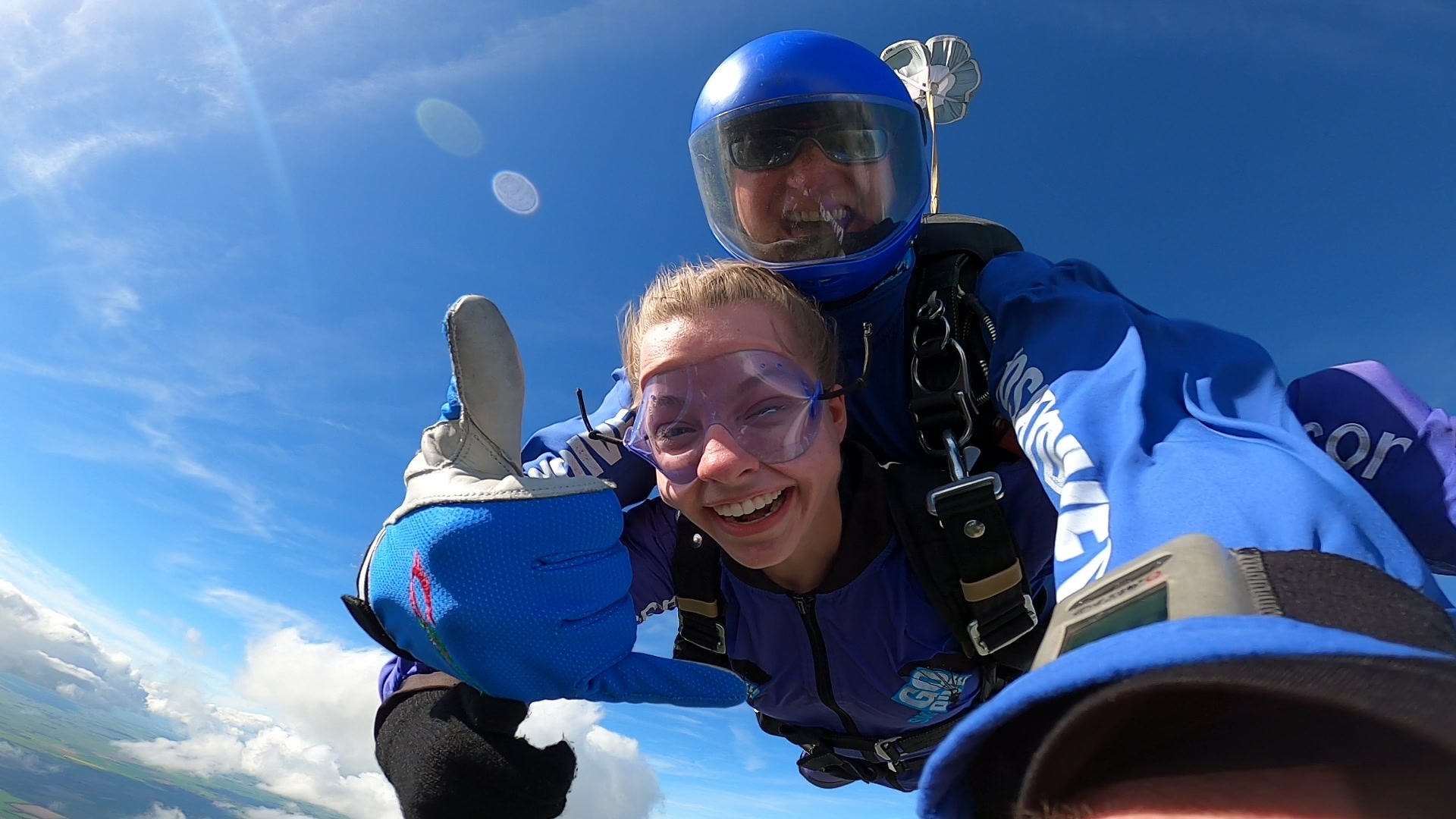 You're thinking about jumping out of a plane from 2-3 miles up, sounds like a great idea to us.
The Tandem Skydive experience is like nothing on earth and it's pretty much accessible to all. Whilst there's no physical prep required prior to the day there are a few jump criteria and things you'll need to know in preparation for your tandem skydive.
Use our Pre-Skydive Checklist below to ensure you're ready…
Before You Arrive
Before you make your way to GoSkydive be sure to check your "My Jump" portal to ensure the weather is suitable for jumping.  You should receive an email and SMS if we have had to cancel for any reason, at which point you can rebook online but it is always good to make sure.
Make sure you know which one of our dropzones you are schedule to jump at, and use the directions on Google maps to find us.
Looking for us – use 'What3Words': ///miss.ladders.simulates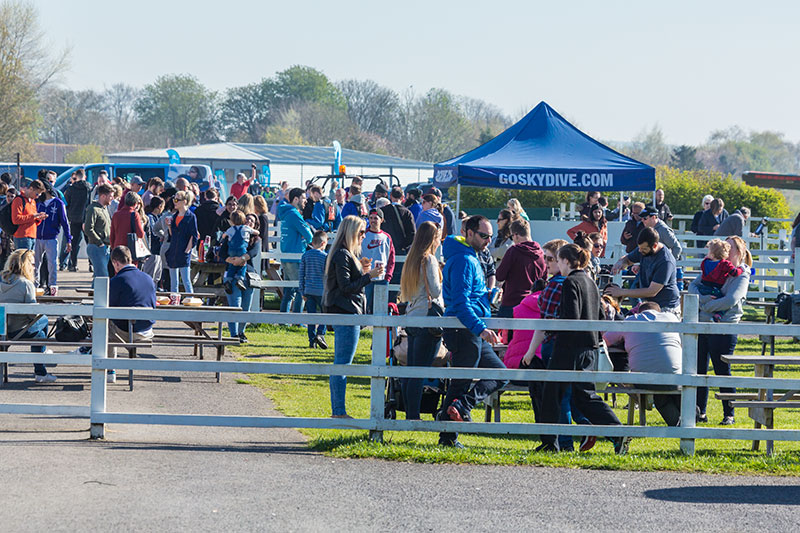 Help Centre
Looking for the answer to all of your pre-skydive questions? Look no further and get them answered before going on a tandem skydive!
Before anyone can skydive with us they need to read through the following declaration form:
115A Self Declaration British Skydiving Medical Form – please have a good read through this form and if anything applies you will need the below form signed before being able to skydive with us.
115B Doctor's Medical British Skydiving Medical Form – please get this signed by a Doctor/GP we cannot accept Dr's letters or any other form of Doctor's sign off.
If you have purchased a tandem skydive or a tandem skydive voucher and your GP / the voucher recipients GP is not happy for you to jump we will issue a full refund minus deposit. (See our Terms and Conditions for full details).
You need to be at least 16 to do a tandem skydive, if you are aged between 16 and 18 you will need a parent or legal guardian to sign to give their consent. There is no upper age limit to skydiving, so as long as you're reasonably fit and healthy then there should be no problem with you tandem skydiving with us!
At GoSkydive the maximum weight for a tandem student is 18 stone (114kg) fully clothed with weight being in proportion to height.
If you are between 15 (95kg) and 18 stone, you will need to contact us in advance to check your suitability to jump. Please note it is a regulation that we weigh all jumpers on the day of their jump and if they exceed 18 stone, they will be unable to jump.
Due to higher operational costs, there will be a surcharge for people over 15 stone. 15-16 stone £10 per person, 16-17 stone £20 per person and 17-18 stone £30 per person.
We assess the weather at 5pm on the day before your jump and will notify you as soon as possible after 5pm if we think the weather will not be suitable for jumping. We will not make any judgement on the weather prior to this time.