Multiple locations accessible across the South of England and Wales
Old Sarum, Salisbury
Located at Old Sarum Airfield, in Salisbury on the central South Coast. GoSkydive is easily accessible from the South West, the South East and Central England.
Visit Old Sarum, Salisbury
Headcorn, Kent
GoSkydive's newest dropzone. Nestled in the heart of the Garden of England. Conveniently accessible from London and the Southeast.
Visit Headcorn, Kent
Swansea
Located at Swansea Airport on the Gower Penisula. GoSkydive Swansea is easily accessible from Wales and the South West of England.
Visit Swansea
Skydive Dropzone
GoSkydive is the UK's specialist Tandem Skydiving operator with multiple locations also known as a skydive 'dropzone'. If you've never skydived before – you've come to the right place. Our team of professional skydive instructors and support staff are specially trained to work with first-time tandem skydivers. We are regulated by The National Governing Body for Skydiving (sport parachuting) – British Skydiving – adhering to their strict regulations. We use the very best industry leading parachute technology and a core team of full-time professional tandem skydive instructors who, as a team, have completed over 70,000 jumps. Our friendly team will ensure you have a safe, fun-filled and massively exhilarating skydive experience.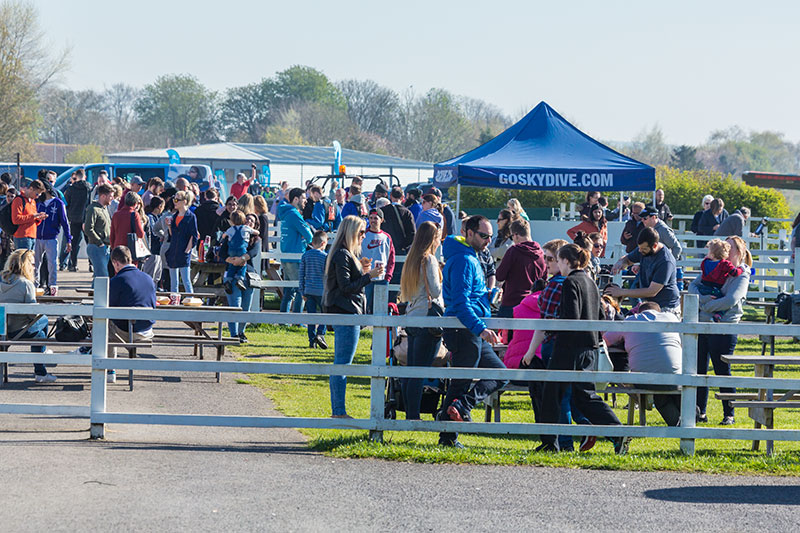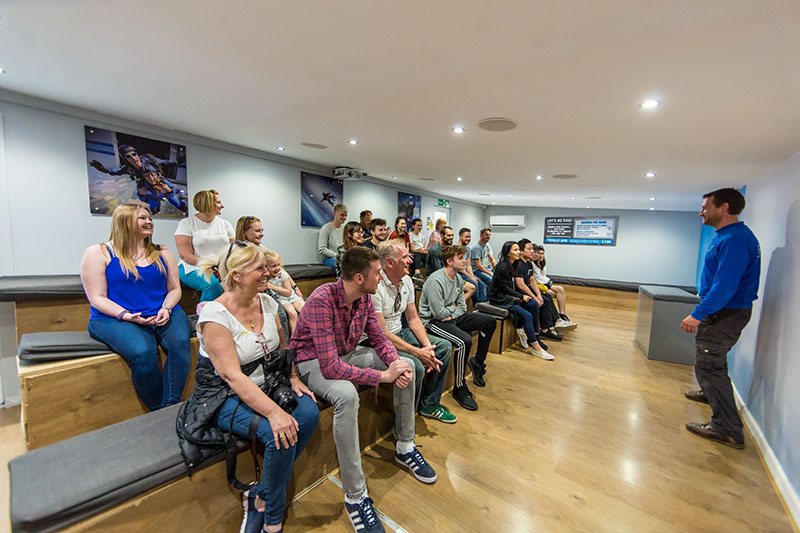 The UK's Premier Skydiving Centre
On the day of your jump our team will take you through the entire process from completing the necessary paperwork and training. From our Customer Experience Team checking you in, through to our Ground Crew kitting you up and collecting you after your skydive, our team are here to make sure you have the best possible experience. GoSkydive are the UK's specialists for first-time tandem skydivers, so on the day all that is left for you to do is enjoy every moment!
Location Based FAQs
All of our locations are available for you to jump from. We offer different jump packages and days of the week at different dropzones, so we recommend speaking to our friendly Sales Team before booking your skydive.
In the event you mistakenly book the wrong dropzone, we will gladly adjust your booking, as long as your skydive package allows you to use your package at the correct site. One of our friendly Sales Team will be able to assist you with this.
We offer free on-site parking at all of our locations.
GoSkydive is the UKs premier tandem skydive operator with sites in Salisbury and Swansea. Getting to GoSkydive in Salisbury or Swansea as well as Headcorn, Kent is easy from anywhere in the country, whether you're traveling by car, train, or plane.