About our Swansea Skydive Centre
At Skydive Swansea we are committed to providing a safe environment using highly qualified instructors to allow you to experience the ultimate adrenaline rush over the beautiful Gower Peninsula. Skydive Swansea has been flying high over the glorious Gower Peninsula since 2007.
There are many reasons why people choose to make a parachute jump. You may be fulfilling a lifetime dream, wishing to raise money for a charity or looking to surprise somebody with a gift that they will remember forever. Whatever your choice is, let us take you to the skies!
Getting Here
Located at Swansea Airport, in Wales on the Gower Peninsula. GoSkydive is easily accessible from the South West, North West and Central England.
You can use what 3 words control.tucked.hoops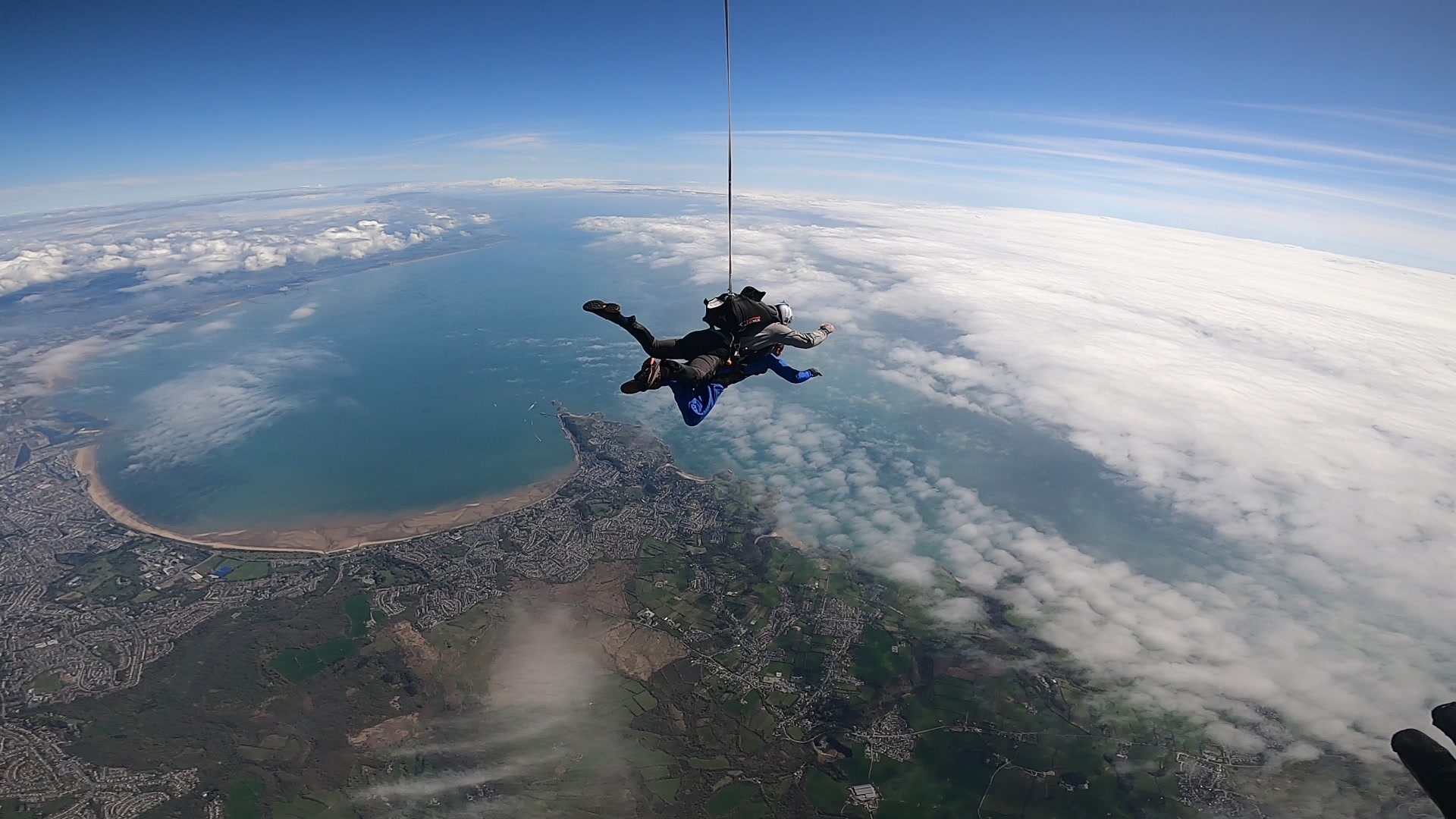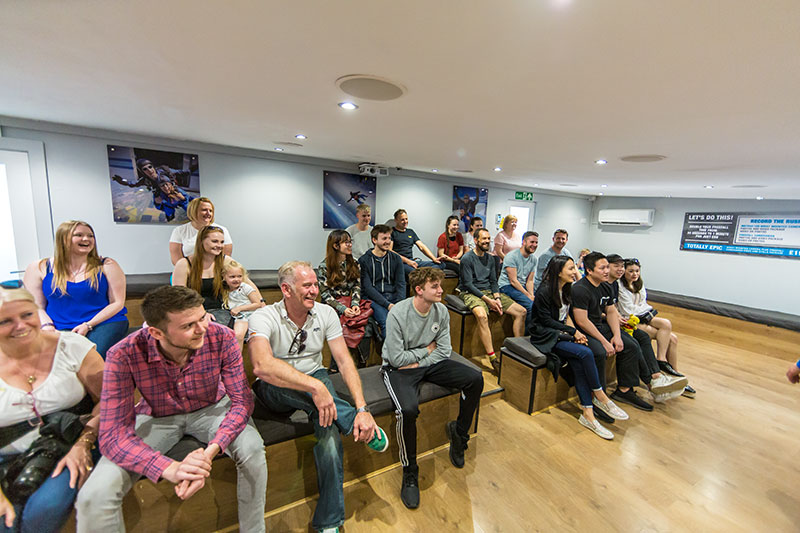 Check-In and Induction
Once you arrive at the centre, you will be directed to the self-check-in area in Reception. You will need to enter your booking reference into one of our self check in tablets to register your arrival, this is also your final opportunity to input any necessary personal details.
After you have checked in, one of our customer experience team members will take you to our induction room.  In here you will be briefed on what to expect from your day here at GoSkydive and provide you with advice on getting the most out of your tandem skydive. You will watch videos about the experience and have the opportunity to ask any questions, don't worry if you forget anything our team are always on hand to help.
Training Centre and Kitting-Up Area
After you've received your Induction you'll be taken through to the kitting-up area. Here our ground crew team will assist you with goggles and you'll be fitted with a harness before your specialist training begins.
Your pre-jump training session will begin when you're kitted up. Your training will be conducted by one of our highly qualified instructors in a simulated training environment. This session will last about 10 – 15 minutes. This session will show you the positions you will use for plane exit, freefall and landing. It is also an opportunity for you to meet your fellow jumpers and share the excitement together!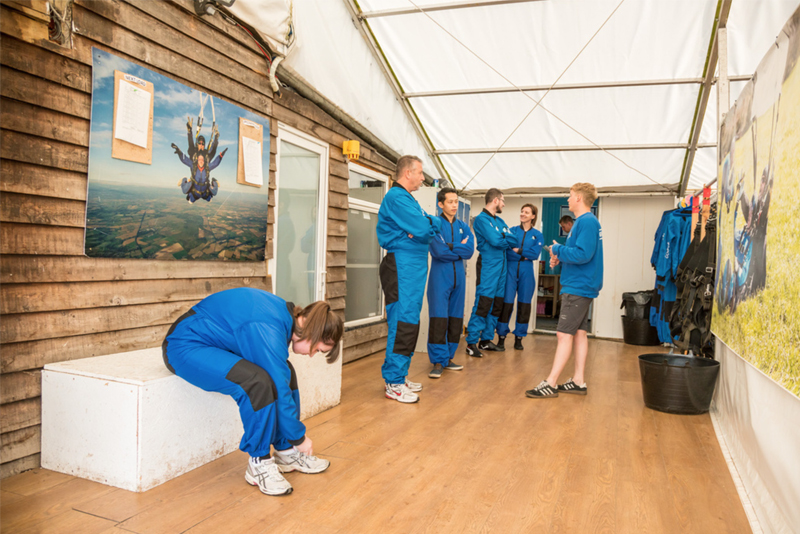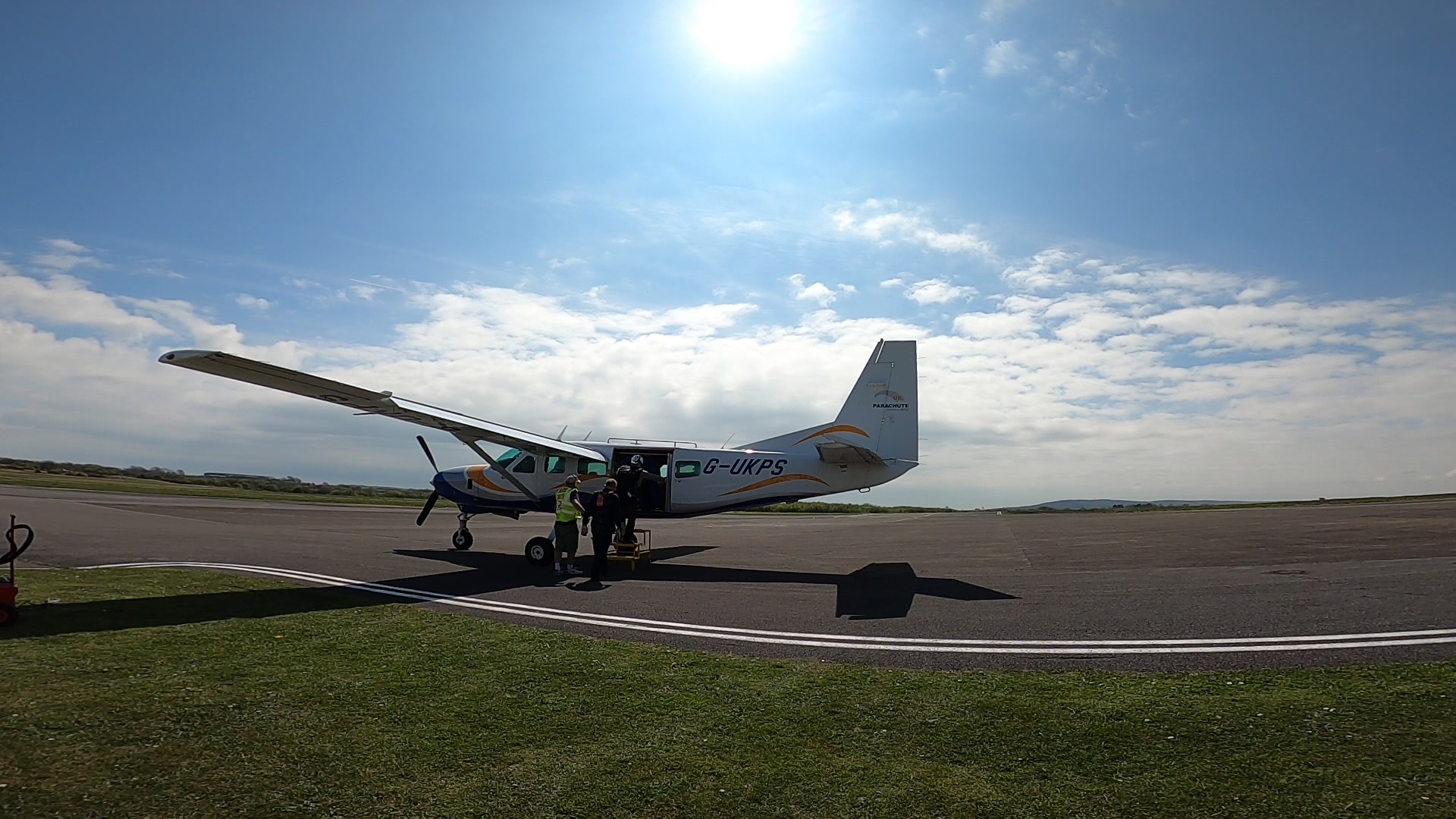 Departure Zone
The departure area is next to the airfield and is the last stop before you take-off to enjoy your experience. It's here where you will be introduced to your instructor, our ground team will pair you with a suitable instructor based on weight and height. If you have ordered one of our camera packages , we definitely recommend you do, your instructor will record the start of your tandem skydive movie as you wait for the aircraft to be prepped. We operate from a fully operational airfield, so for your safety you are not allowed onto the runway at any time. Once your flight is ready your instructor will escort you to the plane.
The departure area is strictly for jumpers only but your family and friends will be close by and clearly visible so they can show their support as you get ready for the thrill of a lifetime!.