Our media packages are available to book at any time before your jump!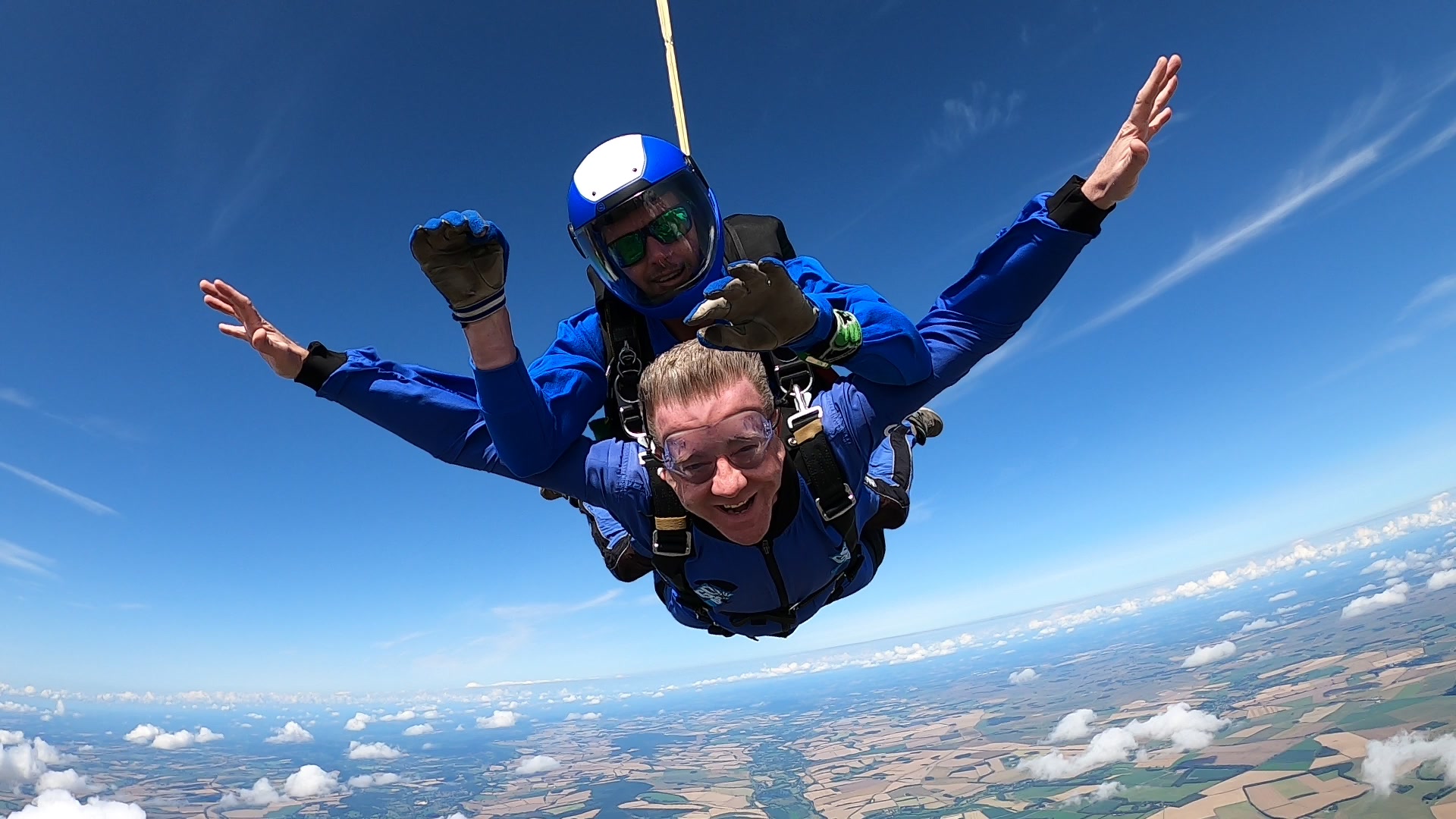 FreeFall Photographer
Star In Your Own Movie!
£159
Your photographer will climb out of the plane and take video and stills footage as you prepare to jump from 2-3 miles up. They'll then use their skill to track you as you freefall, capturing your descent from a range of different angles.
You'll see the landscape below and above in stunning perspective, get a birds' eye view of your acceleration through the clouds. If you're a little nervous they're a great partner to give you face-to-face encouragement in the air, whilst making you the star of one of the best movies of all time!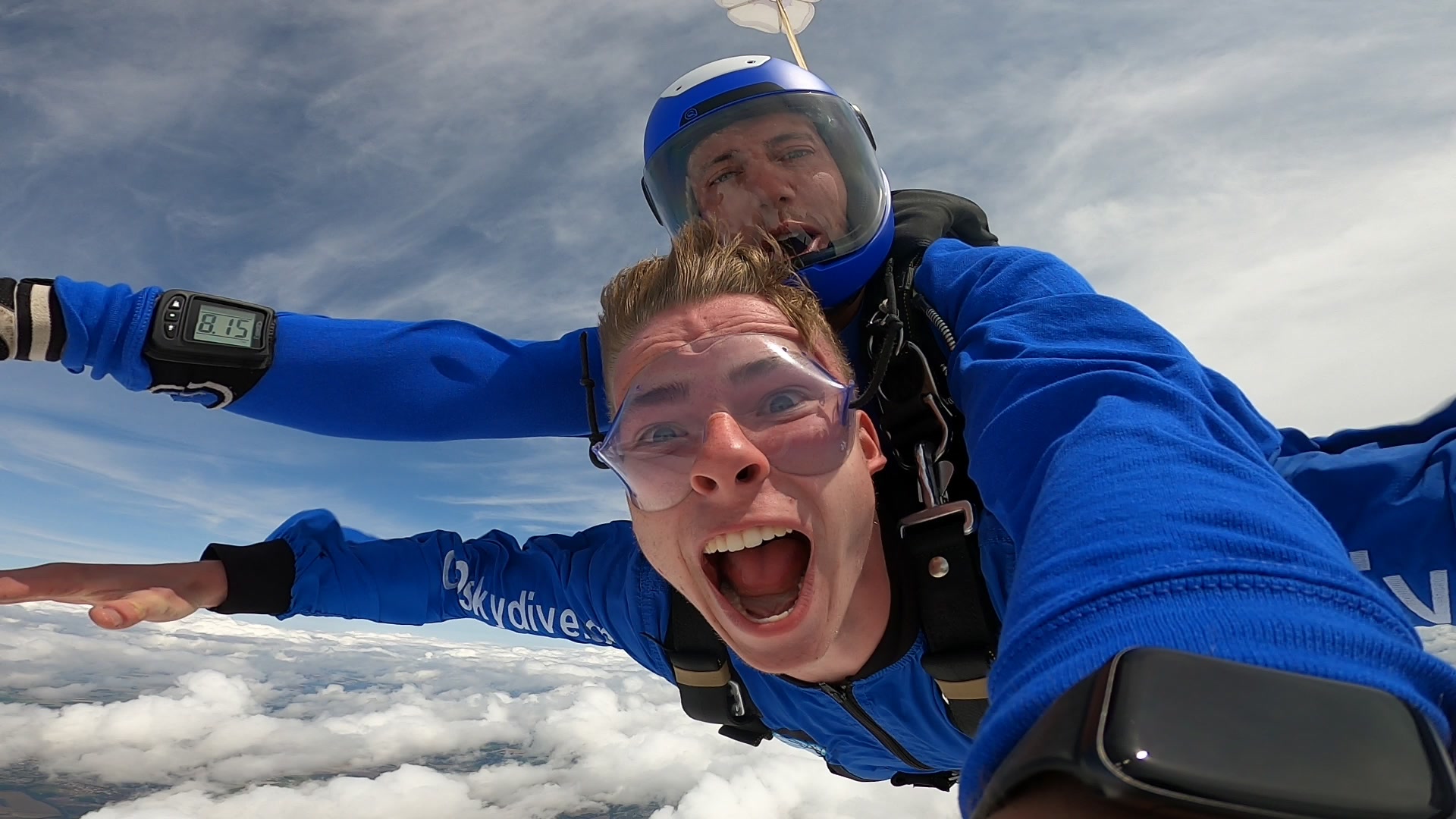 Instructor Handcam
The Ultimate Selfie
£119
Our highly qualified tandem instructors are also trained to operate a wrist mounted GoPro camera during your skydive.
This is a highly skilled operation and only those instructors who have done a minimum of 500 tandem skydives as a tandem master are permitted by British Skydiving to do this.
The results are however amazing – the ultimate skydive selfies! Taken at altitudes of up to 15,000ft whilst freefalling at 125mph, your friends and family cannot fail to be impressed.
The video footage will capture your close-up reactions – visual and vocal (note to self: do not swear if you're showing the footage to mum later!).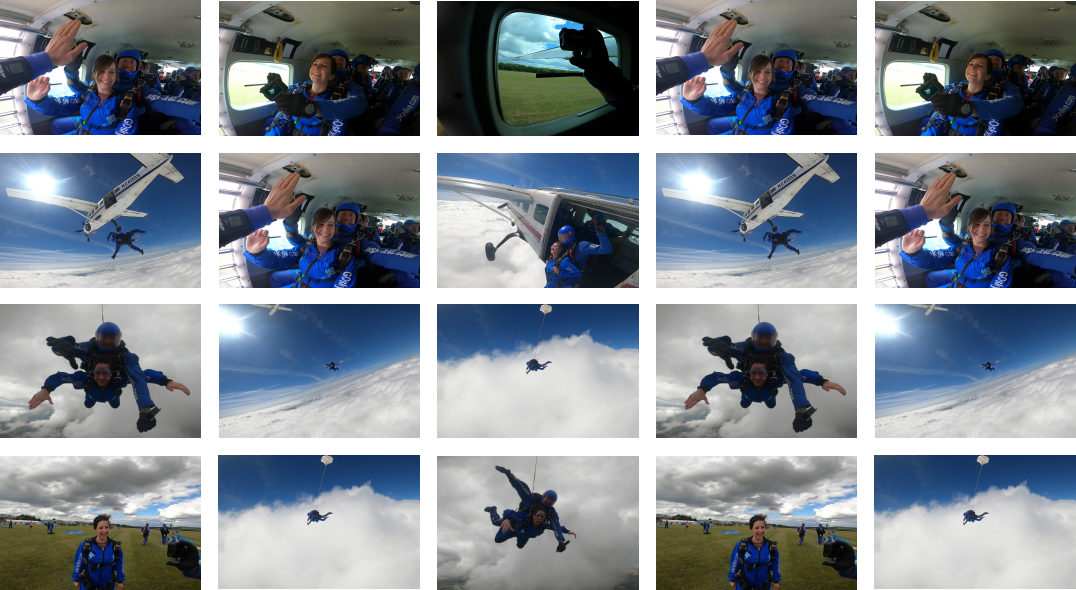 Instant access to your footage!
With every camera package you have access to your footage online, no waiting around for USB sticks or DVD's.
Once you have completed your jump our team of media editors will get to work creating your video using our state of the art editing tools, our average turn around time for editing and sending out footage is under 30 minutes (location dependent).  We know because we track it!
You will receive an email and SMS message with a link to instantly access and download your media that you can share with friends and family.
Remember your day with the ultimate memento!