Choosing a charity
Skydiving for charity is a fantastic way to experience the thrill of skydiving while also raising money for a good cause. Here's how it works:
First, choose a charity that you would like to support. Many charities offer skydiving as a fundraising option, and you can choose one that's close to your heart.  At GoSkydive we have partnered with over 300 charities for various causes, checkout our partners here. If you can't find your charity, don't worry you can still jump and raise money.
Who Pays for my jump?
We have two ways to pay for your charity jump, you can choose a self funded option, where you will pay for the jump yourself or you can choose one of our charity partner events where you need to meet a minimum fundraising target and the charity will cover the cost of the jump for you. *You will need to pay the deposit and for your own camera packages.
How do I know if the charity has a pre booked event?
Head to our charity skydive page and search for your charity, if they have pre-booked events then these should appear here, if not don't worry you can still jump for this charity and receive a £25 discount on your jump.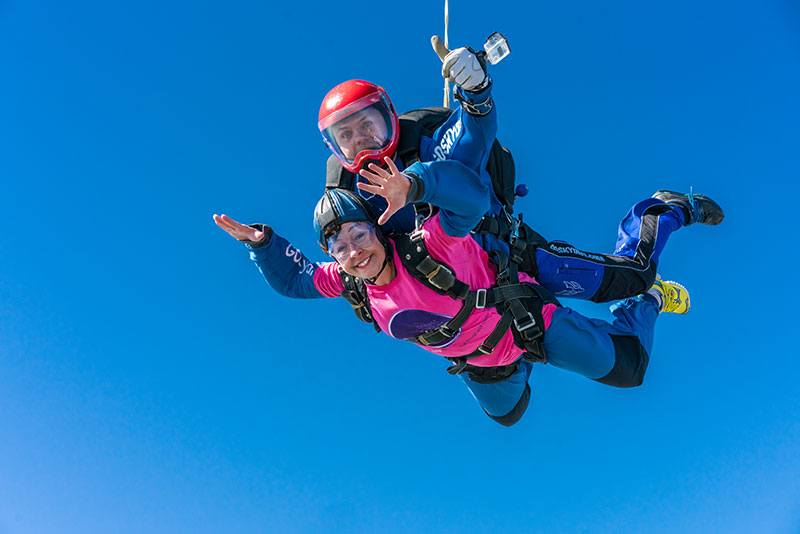 Fundraising
Once you've chosen a charity, set up a fundraising page and start collecting donations from family, friends, and colleagues. Most charities have a minimum fundraising target that you'll need to meet in order to participate in a charity skydive, but you can choose to do your own jump and raise money.
Book your jump
Once you've decided which charity to jump for it's time to book your skydive, choose your camera package and pay your deposit! Congratulations you are one step closer to the experience of a lifetime and doing something amazing for a charity of your choosing!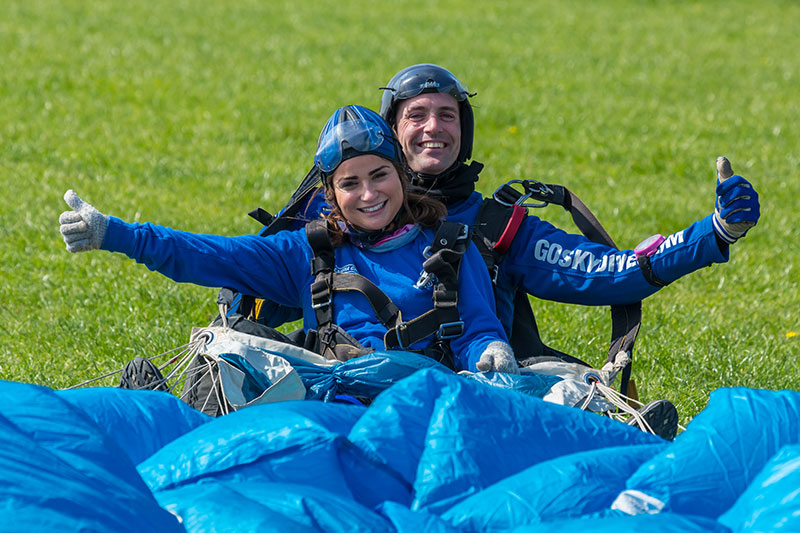 Jump day
On the day of your jump, you'll receive a briefing and full training in our facilities, you will then be kitted up and fitted with a harness. You'll then board the plane and ascend to the jump altitude. Once you're ready, you'll jump from the plane, accompanied by your instructor, and freefall for around 30-40 seconds before the parachute is deployed. You'll then enjoy a peaceful descent back to earth taking in the breath taking views over Wiltshire or Swansea depending on your chosen location.
Celebrate and collect donations: Once you've completed your skydive, it's time to celebrate! Collect any outstanding donations and thank everyone who supported you in your fundraising efforts.
By skydiving for charity, you'll not only get to experience the thrill of skydiving, but you'll also be making a difference in the lives of those who need it most. So why not book your charity skydive today and make a real impact for a cause that's important to you?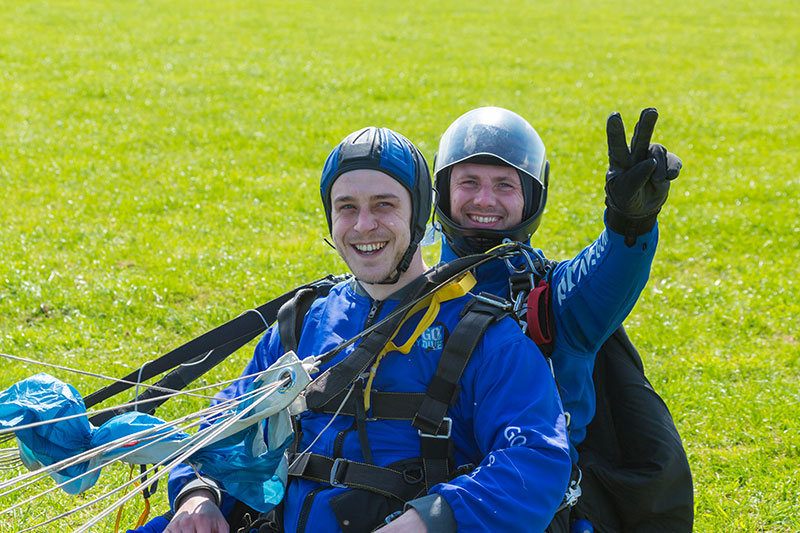 Select your Charity
We have partnered with a number of charities that you can choose from. Depending on the charity we work with, some of your jump costs can be covered by the charity and others will have to be paid for by you.
Charity Skydive Partners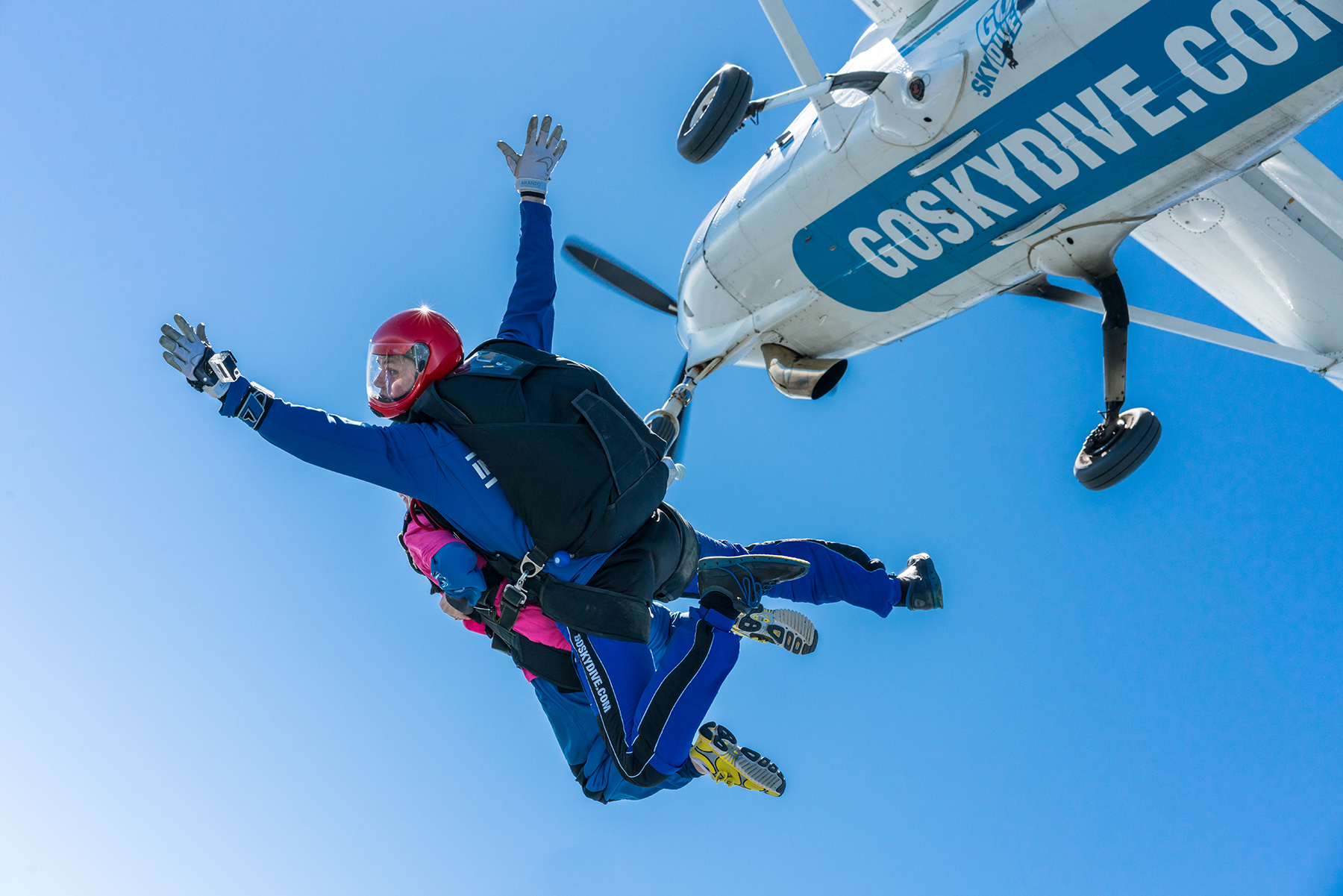 Book your Jump
You can book individually or as a group with just a £50 deposit per person. There are some charities we work with that have reserved spaces on preselected days that you are welcome to attend.
Book Now!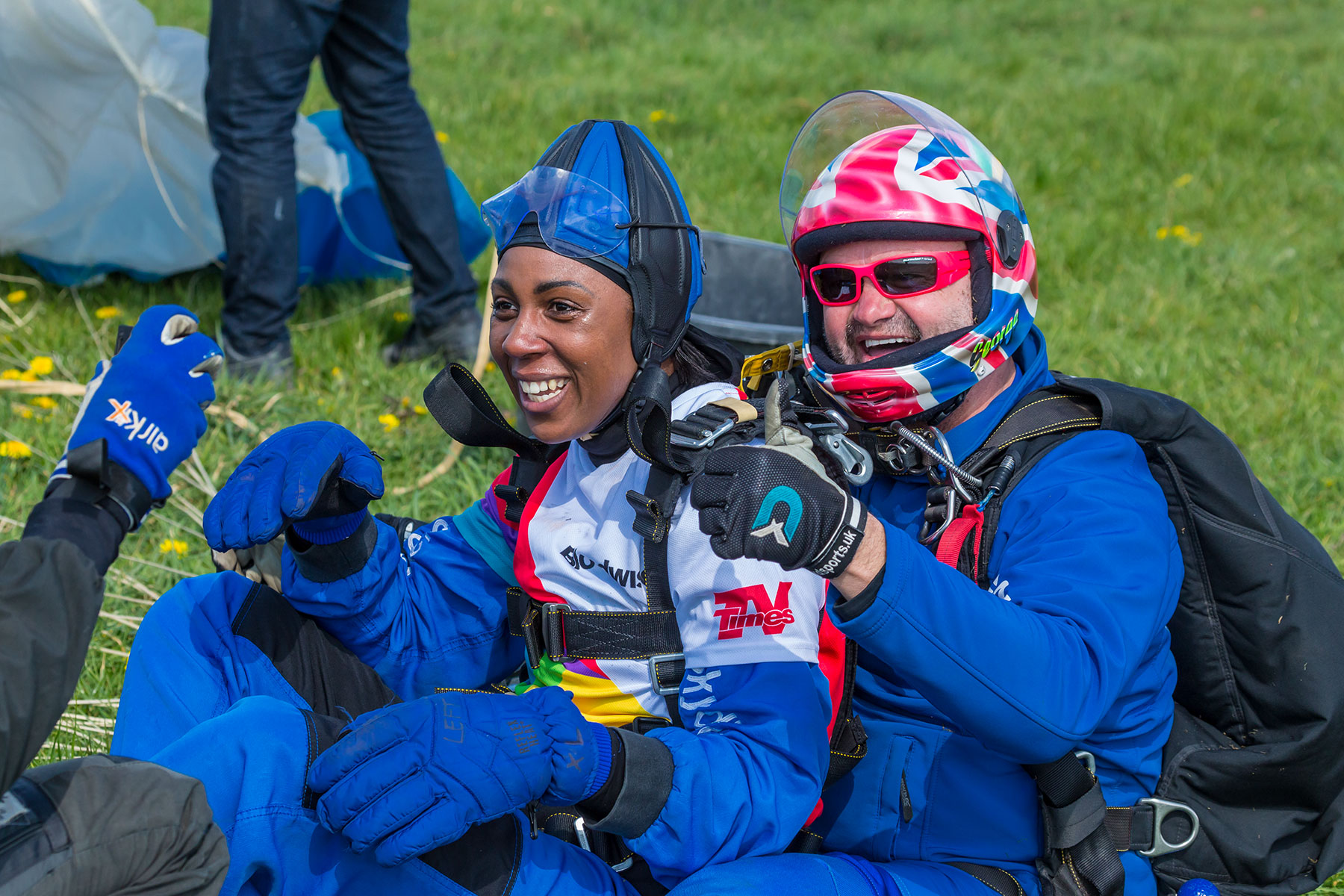 Start Fundraising
You're all set - Now it's time to start fundraising for your charity. We recommend setting up an online fundraising page so all funds raised will automatically go to your charity. If the charity has set a target, you must hit it 3 weeks before your jump date, so that the charity can see the funds!
How to Fundraise?