About Prama Life
PramaLife is a Dorset charity that provides care and opportunities for older people.Our vision is a world where no-one is unfairly disadvantaged or excluded because of age or infirmity and where every person can enjoy life.
Prama enable older people and carers to lead independent and fulfilling lives, by enhancing their health and well-being. We offer a range of community-based activities which lead to increased personal independence, self-sufficiency and dignity. We provide 55 regular support groups, social activities, specific help for carers and/or people with dementia. Knit and Natter, exercise groups and coffee mornings.
PramaLife has developed a network of 17 support groups for people with dementia and their carers across Bournemouth, Christchurch, Poole and East Dorset. In our groups, we use activities which prompt memory and sensory stimulation. This includes handling common place objects, the use of flash cards, playing different sounds, watching a film, being exposed to different smells, singing, playing an instrument, listening to music and physical exercise. The participants are encouraged to discuss what they have: felt, seen, smelt or heard. Quizzes e.g. word association, are also used to stimulate cognitive reasoning. We have developed our network to include two groups focusing on Sporting Memories and two specifically focusing on music (including a Community Choir).
We are raising funds to:
Continue delivering our network of groups for 100+ people with dementia and their carers on a weekly basis.
Support people in between meetings with problems they are experiencing in their lives. For example, helping them with adaptations to their homes and/or support for carers who are struggling with their roles, such as applying for benefits or social care support.
Attract more participants to our groups. For example, we are currently working with the Defence Medical Welfare Service and the Veterans Hub in supporting carers from the armed forces community.
Add to the quality of our activities. e.g., We are exploring the use of Virtual Reality and we are working with partners, so we can access a greater range of reminiscence materials.
Recruit more volunteers and develop all our skills, to deliver better services.
Here is some feedback from participants at our Memory Lane groups:
Although I used to take my Mother-in-Law to a number of activities through various organisations, PramaLife were always at the forefront in offering assistance, they were the only organisation who telephoned, or "doorstep" visited me on a weekly basis throughout the lockdown and were the first to contact me when matters eased. They are simply superb; my Mother In-Law and others are uplifted on every occasion we and they attend their functions and Memory Classes. They enter the room, sometime morose, lonely and thinking they have forgotten everything and invariably leave in high spirits. This is due not only to the friendliness and professionalism of the staff and volunteers, but also the careful planning and presentations of past music, songs, films, photographs and so, so much more – all designed to draw from them memories they thought they had forgotten, restoring a measure of self-confidence often so lacking.My Mother-in-Law is often in low spirits despite the efforts of my wife and myself, but when I say to her "We are going to PramaLife today" she somehow remembers, smiles, becomes animated and quite honesty cannot get out of her little flat fast enough. Thanks to PramaLife.
Jump Dates
Choose a pre-booked jump date:
Prama Life has no pre-booked jump days. You can still jump on a date of your choosing.
Choose your own jump date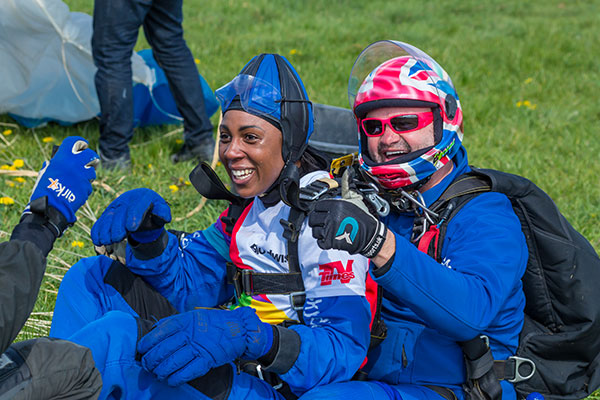 Fundraising
Raising money for your tandem skydive via an online fundraising page makes it quick and simple for your friends and family to support you. You can share the link to your fundraising page via your social media pages and through texts and emails. If you haven't done so already click through now and set-up your page or check out our Fundraising Ideas page to help you get the most out of your Charity Skydive.
How it works
Booking a charity jump
If you need help putting together your jump package, our Sales Team is more than happy to assist you. We'll ensure you get a charity discount of £25 off our 10,000ft or 15,000ft skydives when your charity is selected. Determine if your charity expects you to meet a fundraising target or if you will be self-funding the skydive.
You're all set to start fundraising once you've booked your skydive! Your charity can help you with fundraising, and we'll be available to answer any questions you have about the skydive!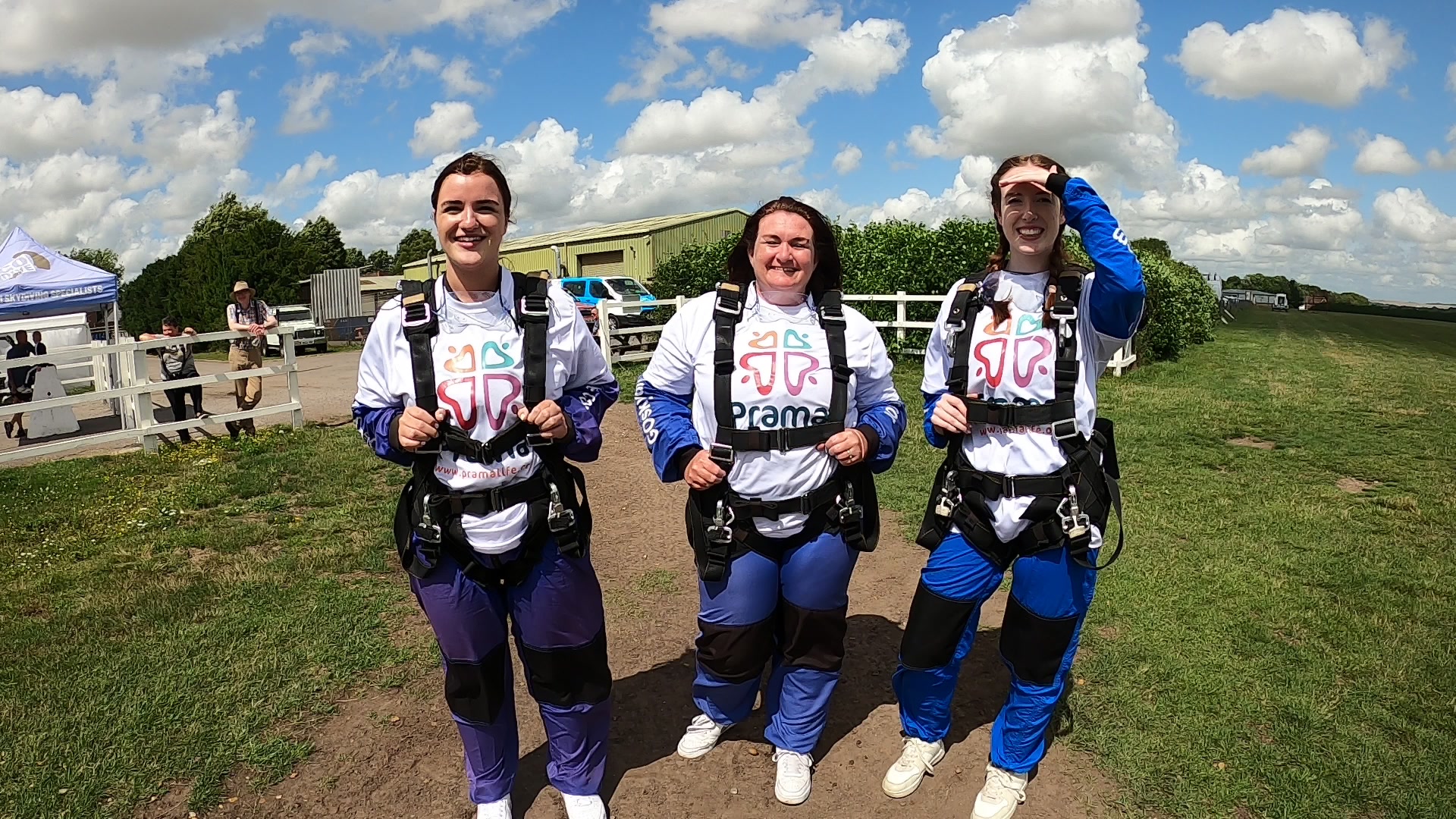 Step 1
Build your team
Skydiving is even more exhilarating when shared with friends, why not invite your friends and family and create a shared experience with memories that will last a lifetime.
Step 2
Select Your charity
Choose one of our 300 registered charities or jump in support of your own charity. Each registered charity will state if they will contribute to some of your jump cost or if you need to self-fund your own place.
Step 3
Book your Skydive
Book individually or as a group with just a £50 deposit per person. Some of the charities we work with have reserved spaces on pre-booked days that you are more than welcome to join. See our date picker tool below.
Step 4
Start fundraising
OK you're all set - We recommend you set up an online fundraising page as all funds you raise will automatically go to the charity of your choice.
Don't see your charity listed?
You can still jump for them!
Non-partnered charities at GoSkydive offer a unique opportunity to make a positive impact while experiencing the exhilaration of skydiving. These charities, though not officially affiliated with GoSkydive, collaborate to raise funds and awareness for various causes. Participants can choose a cause close to their hearts and raise money individually or as part of a team, diving headfirst into an adrenaline-fuelled adventure that also helps those in need.
Our non-partnered charities still receive the same great discount of £25 off a 10,000ft or 15,000ft skydive that our partnered charities do. All you need to do is pay the balance of your skydive yourself and fundraise as much as you can for your chosen charity on the side!