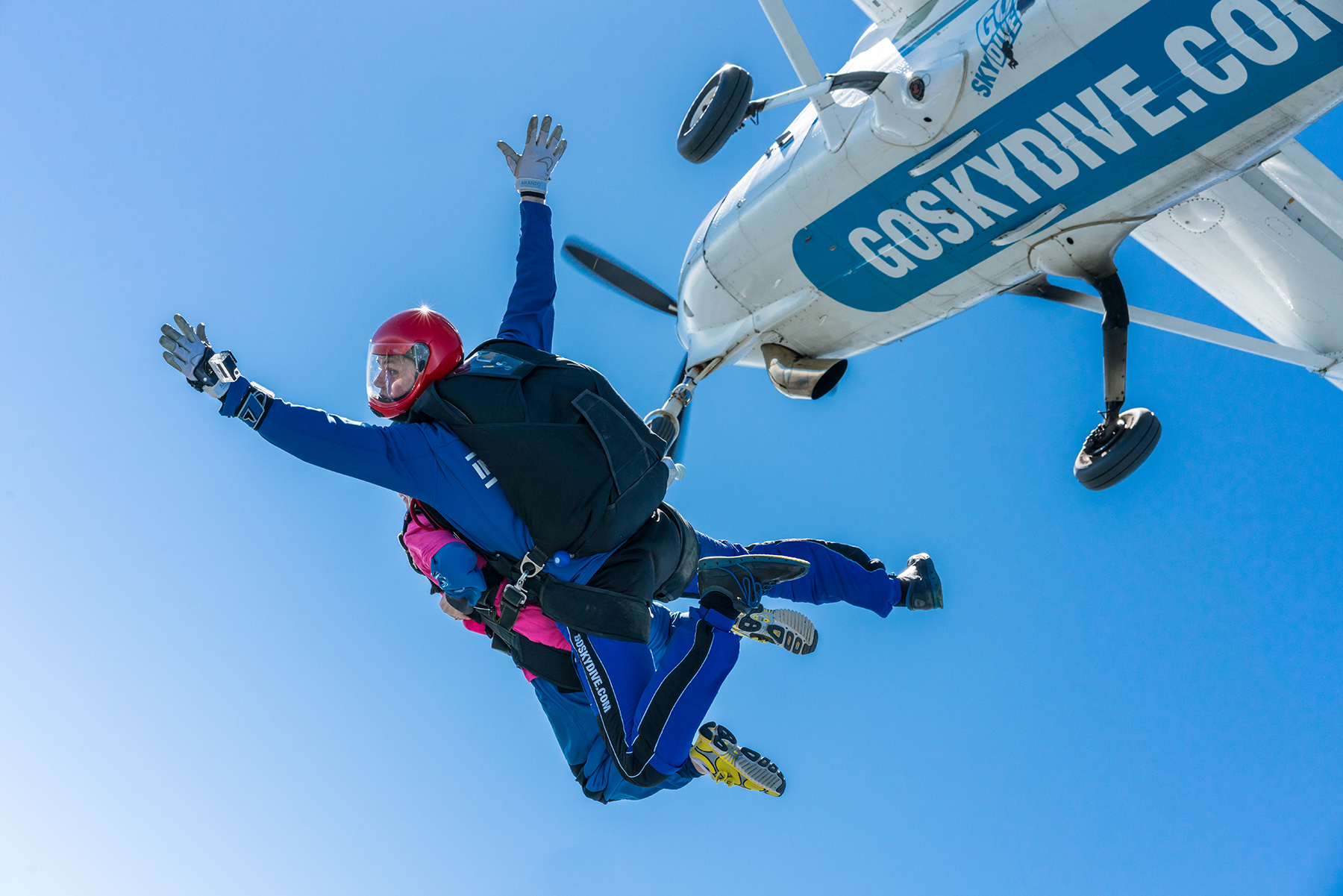 Goskydive's Max Hurd wins bronze at the World Parachuting Championships!
22 Nov 2018
World Parachuting Championships, Gold Coast, Australia
This is the big one, the competition that everything this year has been leading up to. After last year's Silver medal, GoSkydive tandem instructor Max Hurd is aiming for Gold this time around. Max arrived in Australia a week ahead of time to get acclimatised and make sure he's match ready. The competition field is larger than at any other World Championship with all the usual suspects plus several unknowns from Australia and the USA so it's not going to be easy! On Max's side was preparation. His training has come together nicely, Max had his aerodynamic helmet sussed out and was feeling confident.
How did it go? Max said:
"I've got to admit it's been a difficult year and I've been struggling to find my form after last year's performance at the Nationals. I've put everything into it for this WPC though and although some of my competition results weren't what I hoped for I was still at my fastest this year by the time the World Chamionships rolled around."
Unfortunately it wasn't enough. Despite being the most consistently smooth & clean competitor Max wasn't putting the fastest jumps on the score board. That may have paid off as both the first (Moritz Friess – Germany) and second place (Shane Turner – Australia) had been going hard. They had some fast jumps but both had OB'd three times by round 7 which meant that another OB in round 8 would knock them out of the running completely. Max was not able to go any faster in this comp so how would they play it? Would they respond to the threat of the other and go hard but risk another OB or would they play it safe and maintain the current standings? It wasn't great to be at the mercy of their performances but Max had to just wait and see. In the end though, they both played it safe and Max came home with the Bronze after all. Well done Max!
Max said:
"Disappointing and frustrating, but when all is said and done I played by the rules and gave it my best shot. What does the future hold? Big changes are afoot in Speed Skydiving as it looks like we will be moving from barometric speed measuring devices to GPS."
The competitors meeting after the WPC had plenty of discussion about how they wanted the sport to grow. Two possible rule changes were favoured by the competitors, firstly making the scoring your peak speed on a jump (not the average) and also removing the 'throw away' rounds to make all eight jumps count. Furthermore, the OB rule may well become redundant when using GPS. We'll have to wait until next year until we see how the rules read but exciting times to be speeding as the sport develops.
What next for Max? "Well, I'm not sure, as there's no Category One event scheduled for 2019 yet, so we'll see how it looks in the New Year. I still want to get that World Championship Gold though…"