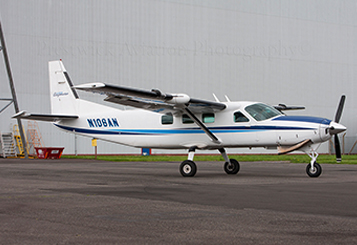 AIRCRAFT
Our Cessna Super Cargomaster is the fastest tandem skydiving aircraft in the UK and will get you to your jump altitude in 8 -12 minutes. Refitted to our specific tandem skydiving requirements, this aircraft was new to our fleet in May 2015. It takes up to 21 passengers but reaches its top speed, climbing to 3000ft per minute, with just the pilot.
parachutes
We use industry leading parachute equipment. The United Parachute Technologies Sigma Tandem Parachute System. The parachute container (which looks like a back pack) houses the main parachute and a reserve chute. The main parachute is packed on site by our own team of packers. The reserve chute is packed by an industry approved specialist team off site. At 5000ft your instructor will deploy the main parachute.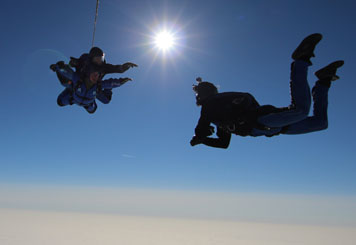 camera professionals
Filming with a GoPro camera from 15,000ft at 125mph is a highly skilled operation and only those instructors who are jumping regularly and have a minimum of 500 tandem skydives as a tandem instructor are permitted by The National Governing Body for Skydiving (sport parachuting) - British Skydiving to do this. The results, however, are pretty special!
Learn more