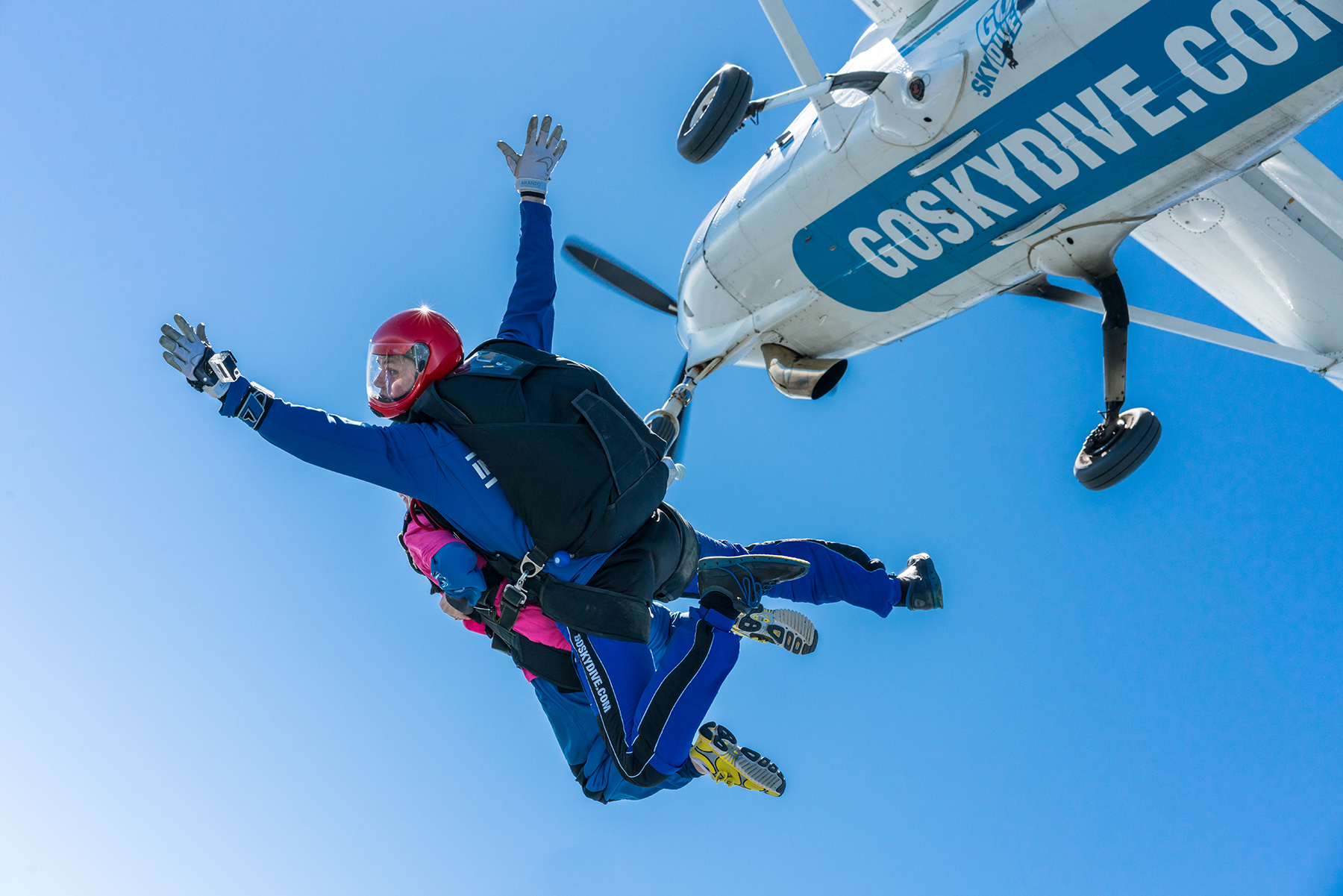 ISSA World Series Final Round – Dunkeswell, Devon
12 Jul 2018
The summer continues and we have good weather for the ISSA World Series final round in Devon. Sixteen competitors from as far afield as Russia are attending. Most of the usual suspects are here as well as some new faces too.
Straight out of the starting blocks Stefanor Celoria from Italy propels himself into the lead with a speed of 547kmh, a new PB, Italian national record and the latest member of the 500 club! The four other competitors are relatively closely matched and include Henrik Raimer from Sweden, Mike Lovemore (UK), Matt Byrne (UK) and our own skydive instructor Max Hurd.
All competitors are logging jumps between 444kmh and 478kmh, but as the competition progresses there are a couple of jumps in the high 400s creeping in as the competitors settle into their stride. This starts to spread the group out a little now and Max Hurd is starting to get left behind as a few of his jumps drop below 440kmh. Max manages to pull it back a little with a healthy 494kmh in round six but Matt throws a 528kmh on the board, which puts him close to Stefano, who is having trouble maintaining his early promise.
Round 7 sees Matt set a new PB, as well as a new British national record with an astounding 565kmh. This beats the existing record by GoSkydive's Max of 559kmh, held since last year's National Championships. Well done Matt! As expected, this puts him firmly in the lead, and nothing much changes in the final round despite Henrik's attempts to catch Stefano.
On the podium Matt takes the glory, with Stefano in second and Henrik in third, leaving Max trailing in fourth. As it's the final round of the World Series the winner of the ISSA Sword is also announced. Henrik takes that one home and Max Hurd comes a close second with Mike Lovemore in third. All credit to Henrik, his performance has been solid and consistent all year and it pays off, a well-deserved win.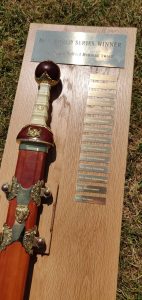 Max was last year's winner of the World Series and has worked with Mike to remount the sword on a plaque with lots of brass so it now looks very impressive. Max said "It was a pleasure to present it to this Henrik, who now has it until I try to take it off him next year!"
We've got eight weeks until the Nationals and twelve to the World Championships so it's time to settle down, get some quality training jumps in and see if Max can pull his speeds back up into the 500s again…