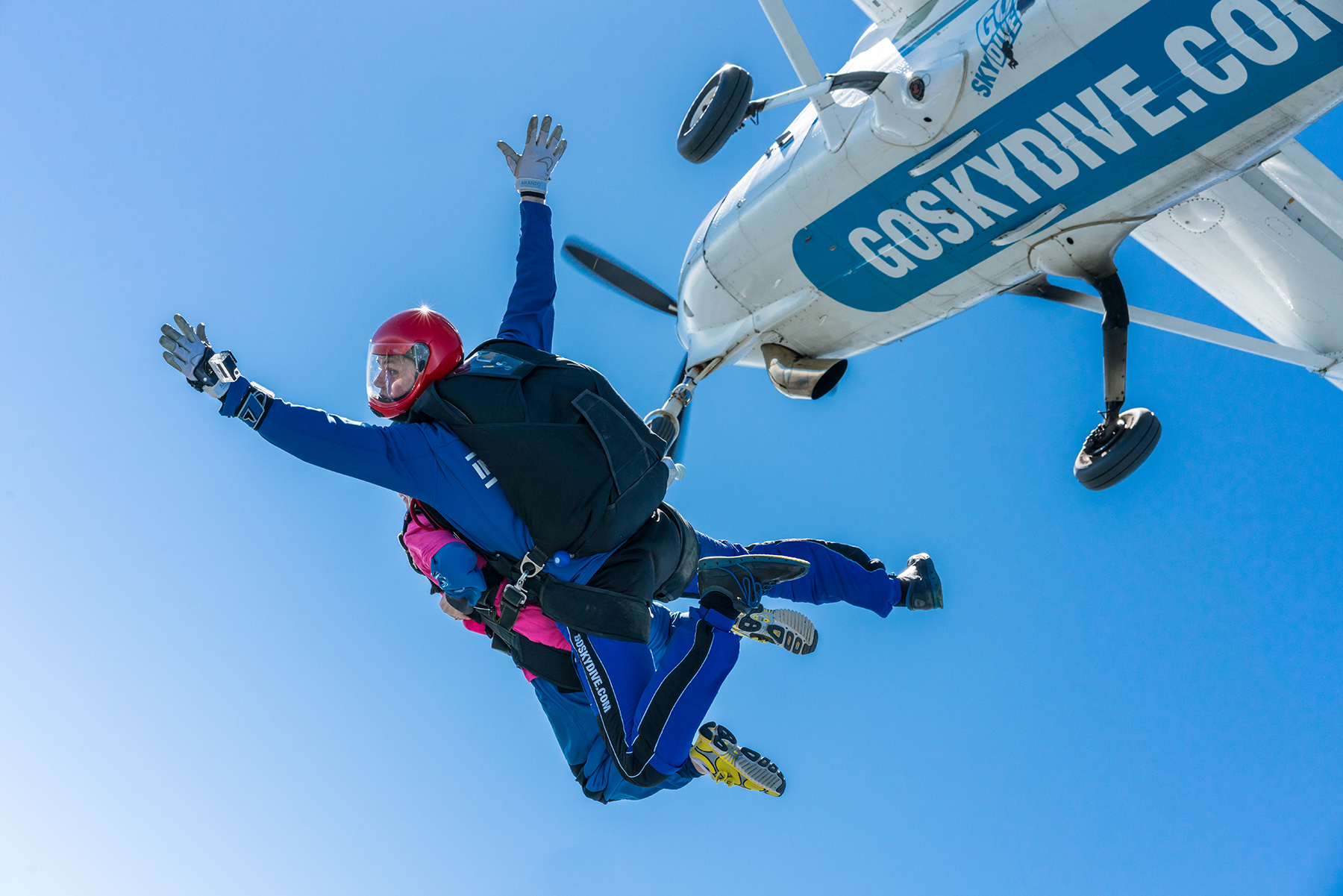 GoSkydive announces their 600th charity partner with many local charity's part of the milestone
27 Feb 2020
GoSkydive has announced today that they have partnered with their 600th charity for tandem skydiving. Since GoSkydive was founded in 2008, over £5,000,000 has been raised across all charities through GoSkydive in Salisbury.
2020 has many local charity jump days this year, including Cash4Kids, Wiltshire Air Ambulance and Old Sarum Rotary Club.
Des Regan, Fundraising Manager of Wiltshire Air Ambulance, said "We've worked with GoSkydive for a number of years offering our supporters the opportunity to do a tandem skydive. They are great to work with and are very accommodating to our needs, which enables our supporters to have a memorable experience and raise vital funds for our lifesaving service."
"I have been at Old Sarum Airfield to support people doing skydives for our charity and I have a done skydive there myself. The professional skydivers that I (and the other skydivers) jumped with were calm, friendly and put us at ease. It was a fabulous day!"
"We have a skydive organised for Sunday 31 May and if people would like to take part please visit the events page on our website – https://www.wiltshireairambulance.co.uk/events/waa-events/skydive-2020/"
GoSkydive jump almost 10,000 first time skydivers per annum at Old Sarum and welcome 60,000 plus visitors each year to Old Sarum Airfield in Salisbury.
Emily Wise, Charity Account Manager of GoSkydive said "I'd like to thank all our charity partners in helping us achieve this milestone and to all of the incredible fundraisers that conquer their fears for amazing causes, it's all made possible with your continued support".