Reasons to give a skydive experience as a gift
Are you looking for a unique and unforgettable gift for someone special? Our gift vouchers are the perfect way to give the gift of adventure, excitement, and pure adrenaline.  If you're considering buying a skydive experience as a gift we offer gift vouchers for all our tandem skydive experiences with prices starting from as little as £50.
Buying a skydive experience as a gift can be a great idea for a number of reasons:
It's a unique and memorable experience: Skydiving is an activity that most people only do once in a lifetime, so it's a truly unique and memorable experience that the recipient is sure to remember for years to come. It's an opportunity to try something new and exciting, and to push oneself out of their comfort zone.
It's a great way to celebrate a special occasion: A skydive experience can be a perfect gift for birthdays, anniversaries, graduations, or other special occasions. It's a way to show the recipient that you care and to help them celebrate a milestone in their life.
It's an opportunity to bond with others: If the recipient has friends or family members who are also interested in skydiving, a group skydive experience can be a great way to bond and create lasting memories together.
It's an adventure with a professional instructor: One of the best things about a skydive experience is that the recipient will be accompanied by a highly experienced professional throughout the entire process, from the initial briefing to the jump itself. Our team of jump experts will ensure that the experience is safe, enjoyable, and memorable.
Buying a skydive experience as a gift is a great idea because it's a unique, memorable, and exciting way to celebrate a special occasion, bond with others, and try something new and adventurous so why not order yours today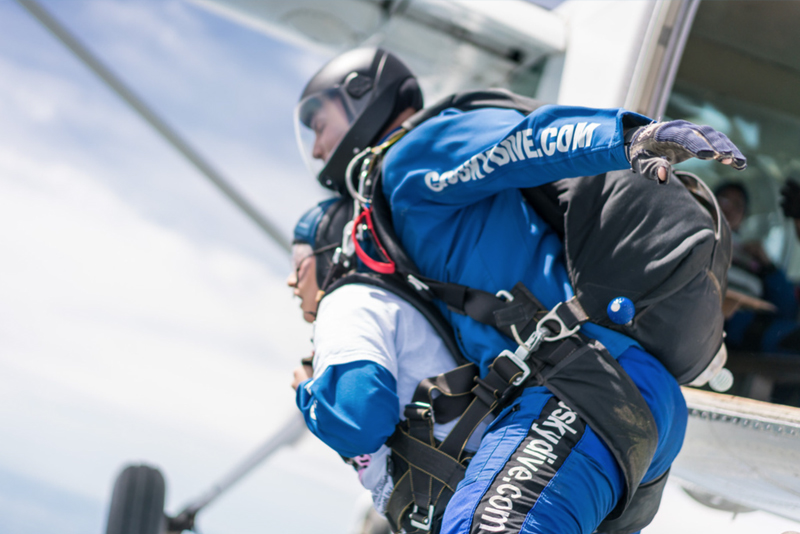 How to buy
Our gift vouchers are available to purchase online are valid for 12 months from the date of purchase, giving the recipient plenty of time to schedule and plan their skydiving experience. They can choose to jump at any of our locations and can upgrade or change their experience easily at any time.
In addition to our tandem skydive experiences, we also offer a range of other options, including video and photo packages to capture every moment of your experience. Our team of experienced and professional skydiving instructors are dedicated to ensuring that every jump is safe, enjoyable, and unforgettable.
Don't just take our word for it – check out our 5-star reviews from our satisfied customers. Whether you're buying a gift voucher for someone special or booking a skydive experience for yourself, Goskydive is the ultimate destination for anyone who wants to experience the thrill of skydiving in a safe and controlled environment.
So why wait? Purchase a gift voucher today and give the gift of adventure and excitement to someone special. Or, book your own skydive experience and cross an item off your bucket list. We can't wait to see you in the skies above Salisbury or Swansea!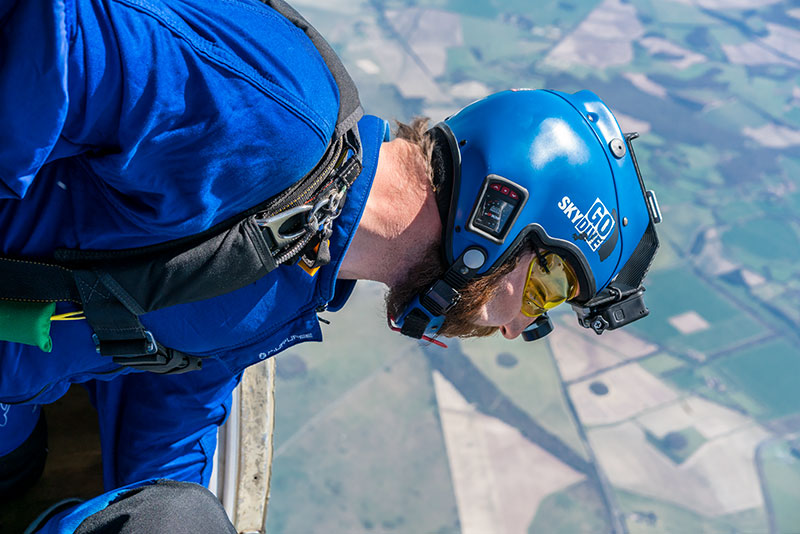 Gift Vouchers
The perfect gift for anyone with a sense of adventure!