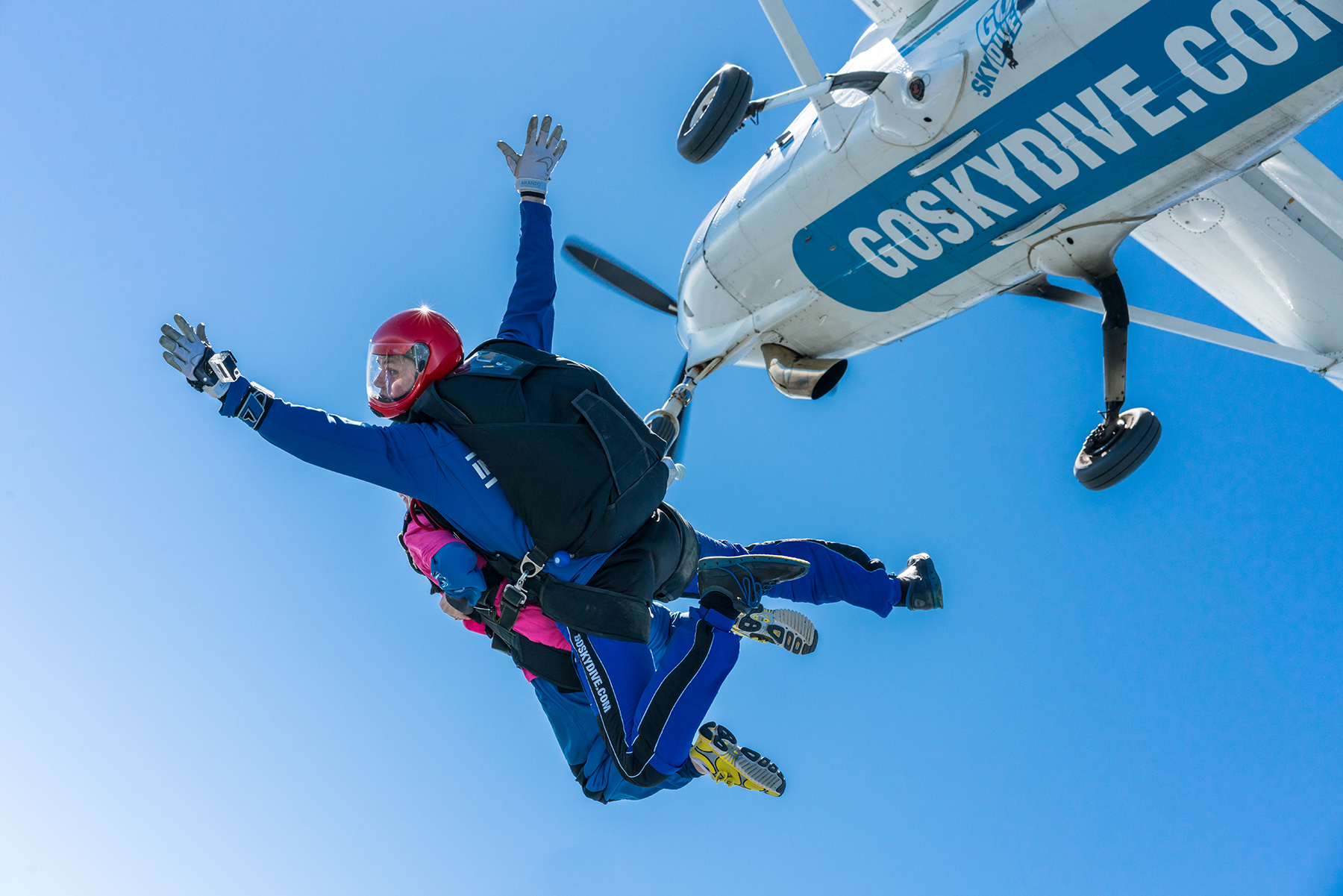 Skydiving – the new cure for wrinkles?
01 Apr 2016
Forget about facemasks, miracle cosmetics or plastic surgery to get rid of wrinkles, new research unveiled today* has discovered that skydiving is in fact an incredibly effective way to get rid of those age lines and achieve fabulously young-looking skin.
Extensive testing conducted at GoSkydive, the UK's specialist tandem skydive centre, has shown that jumping from an altitude of 15,000ft stimulates the skin to produce increased levels of collagen, vitamin E and other essential oils that reduce the signs of ageing.
As speeds of 125 mph are reached during freefall, the air resistance generated also helps to remove dead skin cells, smoothing the skin closely against the face, increasing its elasticity and pushing away those wrinkles. The thinner air at this altitude also has an intensely beneficial oxidising effect on facial pores.
Added to all this comes the massive boost of adrenalin which boosts circulation to the skin, gets rid of stress, cortisol and other harmful chemicals from the bloodstream and makes skydivers far less likely to frown.
GoSkydive tandem instructor Holly Goodfield has been skydiving for 3 years and can testify to the positive results it has had on her skin. She says: "I'd tried all sorts of moisturisers and cosmetics in the past to combat the signs of ageing, but since I started skydiving I've found it's all I need to do to stave off those wrinkles. Not only is it fantastic fun, but I've known for some time it's also the best possible way to keep myself looking young and healthy. I'm delighted to see this research prove my theory right."
* Please note that these findings have not been approved by scientists and are only recommended for publication on the 1st of April.