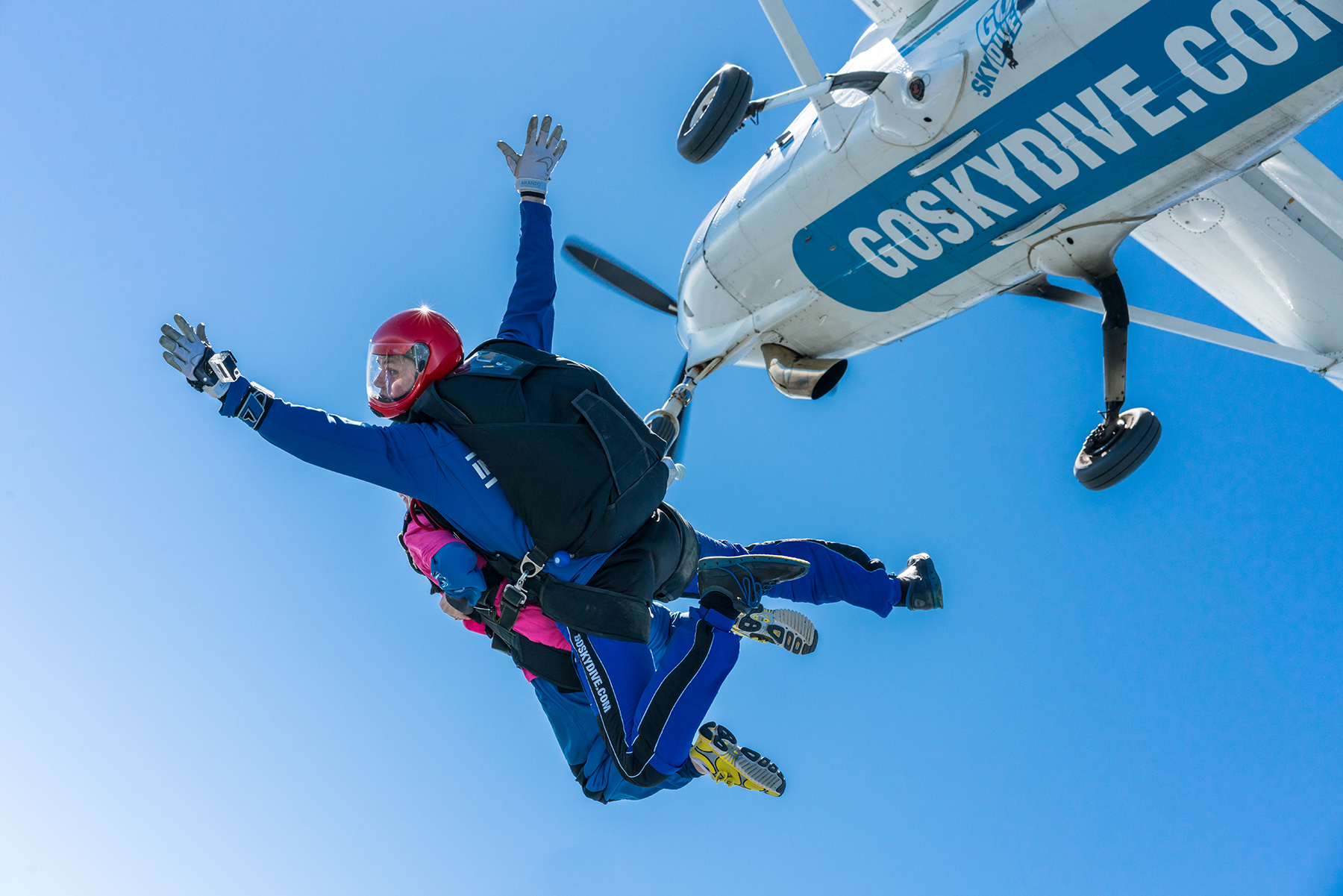 Skydivers jump with GoSkydive to commemorate 100 years since World War 1
10 Nov 2018
Alabare have teamed with tandem skydive specialists GoSkydive to help raise money providing homes for veterans. Skydivers arrived at Old Sarum Airfield with friends and family in support, for an early start Saturday 10th November 2018. The jumps mark 100 years commemoration of World War 1. Coincidentally Old Sarum Airfield and the RAF is also 100 years old.
As Skydiving is a weather dependant activity, efficiency was key to ensure as many people got to jump as possible with the morning clear skies.
Organising 100+ skydivers to have a commemoration jump in November is no mean feat.
This represents one of GoSkydive's largest charity bookings. 55 managed to complete their jump on the day with the rest rescheduling.
Emily Wise – GoSkydive Charity Account Manager said: "This is one of our largest charity skydive days. We managed to jump 55 people who all conquered their fears and did something amazing. GoSkydive are the ideal partner for charities whose fundraisers who have never jumped before."