The UK's Specialist tandem skydiving centre just 45 minutes from Southampton
The UK's specialist tandem skydiving centre just 45 minute minutes from Southampton. GoSkydive is the UK's only specialist first-time tandem skydive centre. Located in Salisbury on the central south coast just 45 minutes from Southampton, GoSkydive is your closest tandem skydiving centre.
If you are travelling to us from Southampton by car our centre is easily accessible by the A36. At GoSkydive, customers from Southampton and across the UK are taken through a customer journey that cannot be matched by any other skydiving centre in the UK.
The view from the skydive in Salisbury to Southampton is visible on clear days. In between Southampton and the jump location is the northern part of the New Forest. Southampton Water sits on the doorstep of the city and Southampton Common can be made out with a keen eye.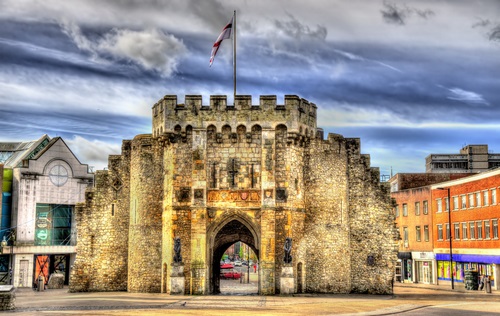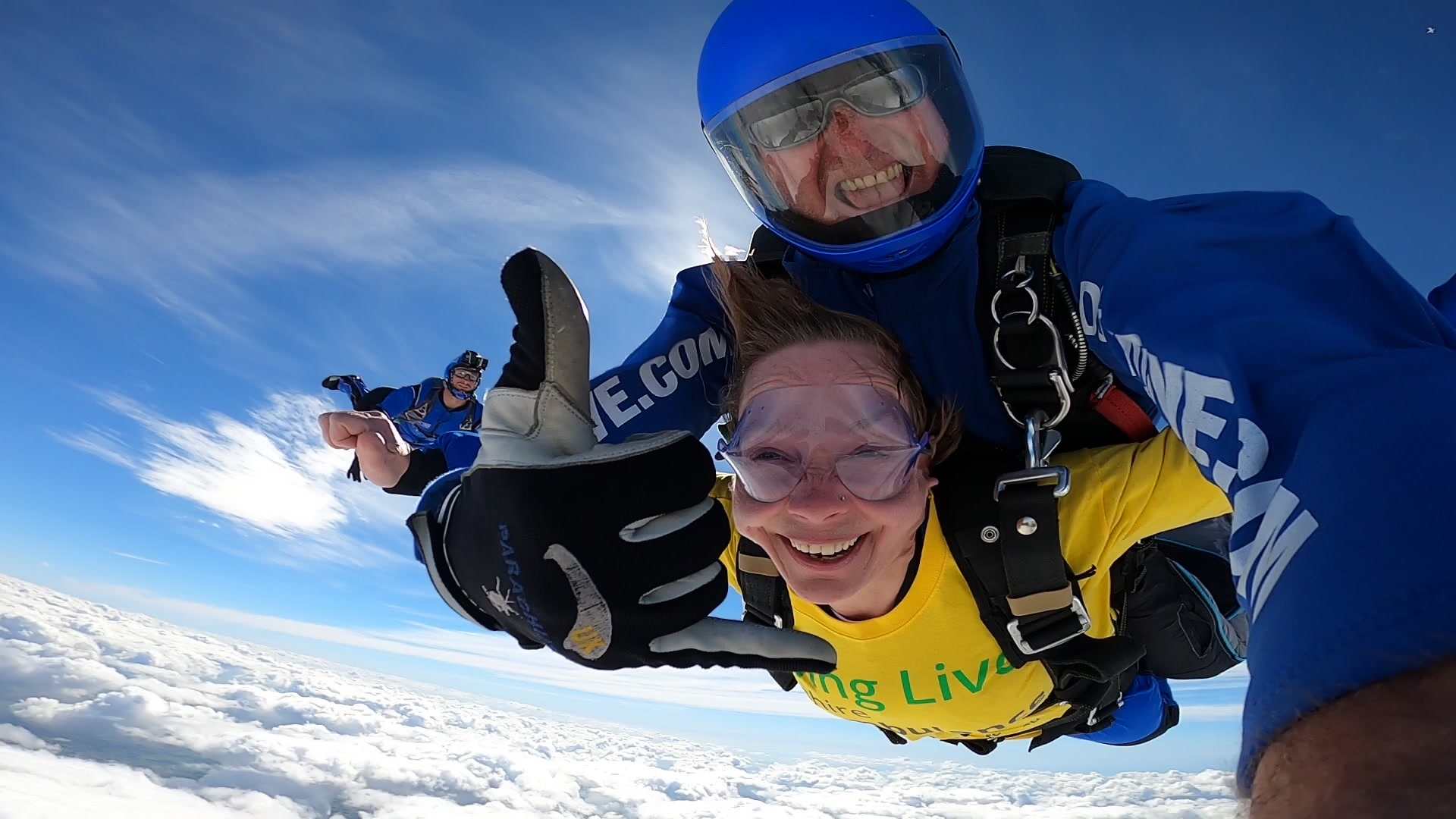 Charity Skydives Dorset
If you're thinking of a way to raise money for a good cause, tandem skydiving for charity is a great way to do it.
It is not only admirable that you are brave enough to jump out of a plane at 15,000 feet and that people give generously to your cause – but you also get to have the most amazing life-changing experience. Thousands of charity skydives are done by GoSkydive each year, and here's one – Zoe Ball's jump for MNDA.
In doing a tandem skydive for charity, you'll be doing something life changing that will attract people to sponsor your cause. A staggering half a million pounds was raised for good causes by GoSkydive in 2015, more than any other skydiving company in the UK.
Call Gaby in the charity team 01722 442967 or email charities@goskydive.com for more info on our charity affiliations.
Find out more about skydiving for charity.
Reviews
Tens of thousands of people have chosen to jump with us. Here's some of what they say!
Great experience! My first time tandem skydiving, initially very nervous but really enjoyed the entire experience, from the friendly staff to professional instructors.

KyleM3181
Posted: 09/10/2022

For 20 years I have always wanted to do a skydive but never got round to booking. I am so glad I did! Incredible experience, staff were so friendly and helpful, my instructor Rich was brilliant and helped me stay calm throughout the whole thing. Loved it so much that I will defo be going back again soon. Highly recommended!

James_L_1983_Coys
Posted: 01/05/2023

An amazing day with GoSkyDive Salisbury, with a great team of trainers, instructors, tandem jumpers, filling all new jumpers with much needed confidence.
A really professional but still fun approach throughout the day from the team made for a very enjoyable experience.
Great little cafe on site to keep the teas/ coffee and snacks coming while you wait to be called for your flight and jump,

Andy D
Posted: 06/07/2023

Such an amazing experience we were so lucky to have a perfect sky diving day and the team were amazing thank you so much! Especially grateful to Robbie you were very kind and patient, I felt really safe

BrizzleGoddess
Posted: 02/10/2022

GoSkydive in Salisbury is an incredible place, the whole team were so welcoming and the nicest people. I was quite nervous but I felt entirely safe and settled considering the fact I was jumping out of a plane. Had the most epic time with my instructor Alex today, he made me laugh and made me forget the nerves! 15,000ft checked off and I will be coming again as soon as I can.

Jade L
Posted: 21/07/2023

Amazing experience.. so happy I booked it! And now have the memories from my awesome photo & video package 😊

corrinestanhope
Posted: 22/04/2023

What an amazing experience. Go Skydive 🪂 was absolutely phenomenal from the moment you arrive. What a professional outfit. I would have absolutely no reservations in promoting this to anyone.

francisd201162
Posted: 20/05/2023

The whole thing was fantastic – well run by people who clearly know what they are doing which gave all of our group the confidence to take on the challenge. A special thank you to Matt

Jerry P
Posted: 08/05/2023

What a fantastic experience I had at GoSkydive, I've wanted to do it for a very long time and it well and truly lived up to expectations. All the staff were so friendly and accommodating. Huge shoutout to my instructor Chas, who brought a fantastic and calming energy to the jump!

rossco384748
Posted: 15/05/2023

What an amazing day and experience. The team at Go SkyDive are very well organised, extremely professional and friendly. Safety was obviously paramount, but this did not detract the team from giving a fantastic experience and I thoroughly enjoyed the day. There is also a lovely cafe on site as well.

Destination813134
Posted: 26/09/2022