Skydiving South West London
GoSkydive is the UK's only specialist first-time tandem skydive centre. Located in Salisbury on the central south coast just 90 minutes from South West London, GoSkydive is your closest tandem skydiving centre. If you are travelling to us from South West London by car our centre is easily accessible by the M3 / A303.
If you're travelling from South West London and are not up to an early start and would like a later check-in time do let the team know and they'll do all they can to accommodate you.
So if you have never done a parachute jump before and are looking to tandem skydive near South West London, GoSkydive is the closest specialist centre.
If you are thinking of staying overnight, we can recommend a local hotel which offers flexible booking in case the weather is not perfect on your jump day.
So if you have never done a parachute jump before and are looking to tandem skydive near South West London, GoSkydive is the closest specialist centre.
With over 950 positive Trip Advisor reviews and over 34k Facebook followers we are the UK's Best Rated Tandem Skydive Centre.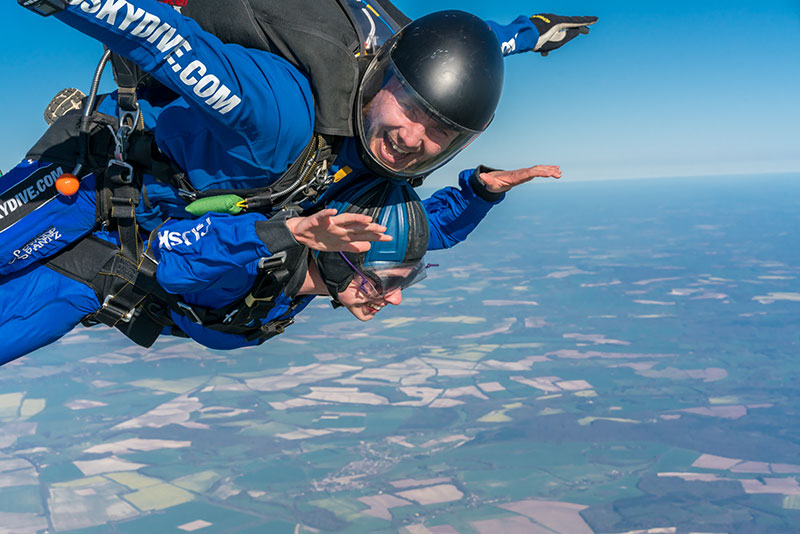 Making your day run smoothly
At GoSkydive, customers from South West London and across the UK are taken through a customer journey that cannot be matched by any other skydiving centre in the UK.
We are the only centre that specializes in tandem skydive parachute jumps for first time skydivers. But what does that mean? It means that we only do tandem skydives – you won't be competing for time and space with sports jumpers – the whole day is built around you and other first-time skydivers. We'll consider your travel time and try and get you booked in later in the day, we'll keep you updated with weather reports to, where possible, avoid unnecessary delays. There will be a briefing within 30 minutes of your arrival, you'll receive full training in a simulated environment and there will be a whole team of people on hand to support you at all times.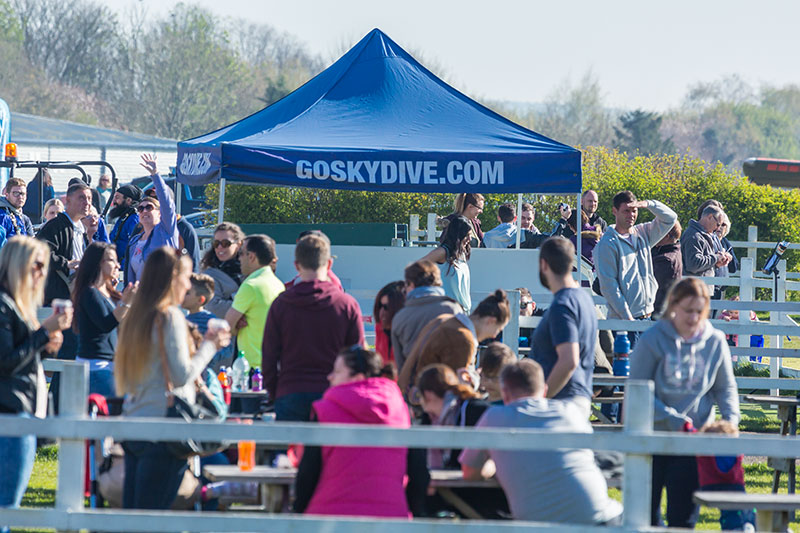 Training and Safety
GoSkydive is the only dropzone in the UK to offer all customers specialist training on the body positions for tandem skydiving in a simulated tandem skydive training environment. Our centre is fully approved by the British Parachute Association.
Find out more about our specialist training facility.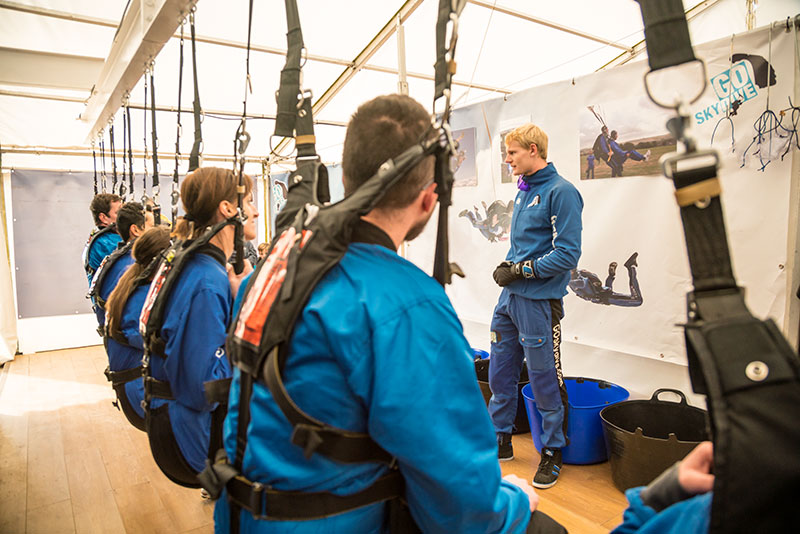 The view to South West London
The view from the skydive in Salisbury to South West London is visible on clear days. That said, the jump is a good 80 miles away from South West London, so due to the curvature of the earth, it's not easy to make out London landmarks that far in the distance. The Surrey Hills can be seen to the south of the capital, and the Chiltern hills border London to the north. If you squint really hard, you can just about see the arch of Wembley Stadium!
A tandem skydiving experience is the safest and least stressful form of Skydiving for the first timer. You are secured to a highly qualified tandem instructor who will control the freefall, deploy the parachute and bring you into land.
Any queries just give one of the team a call and we can talk through everything with you.
There are very few limitations to participation in a tandem skydive. You can find out more about the pre-jump criteria here.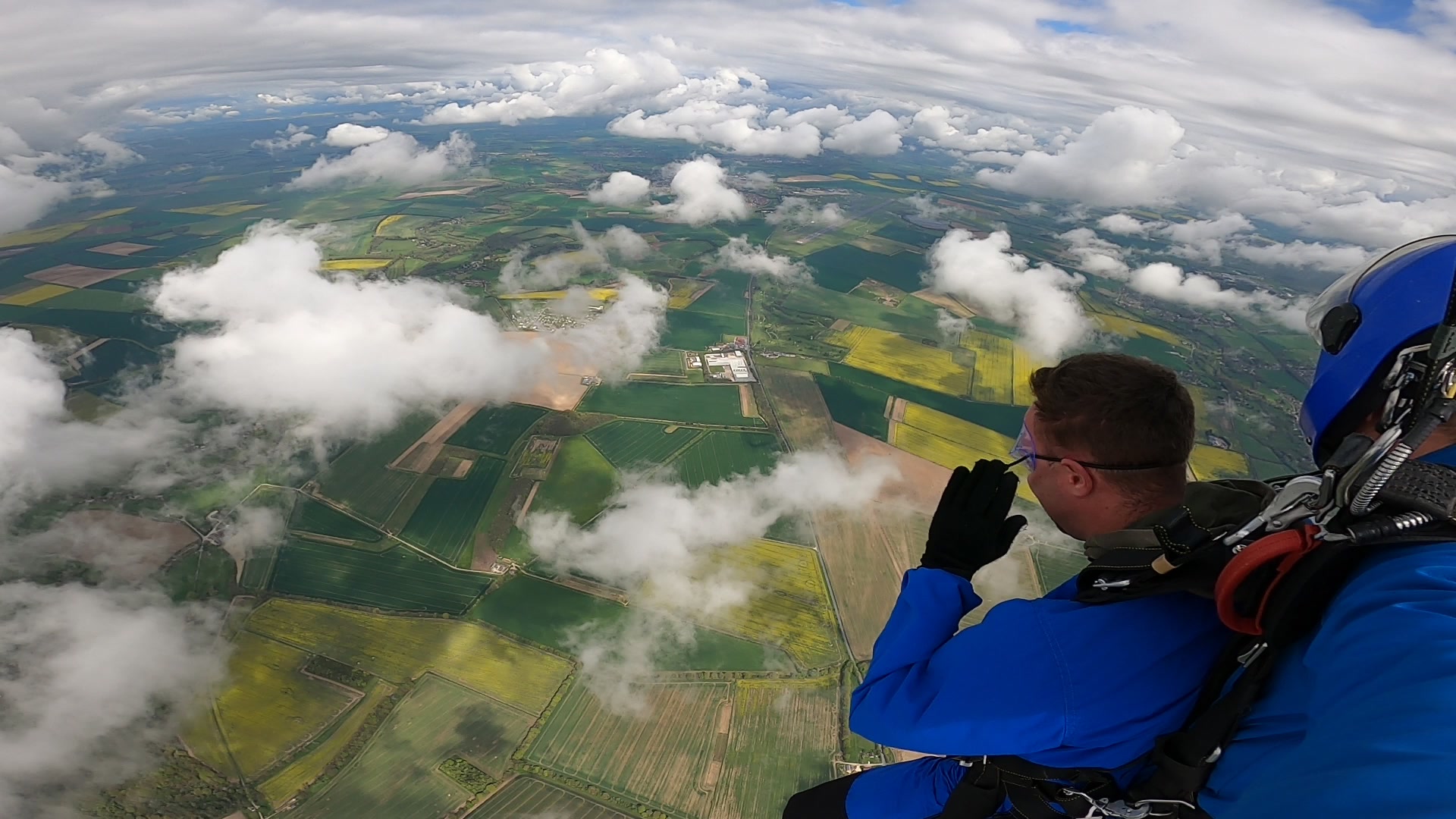 Skydiving for charity
If you're thinking of a way to raise money for a good cause, tandem skydiving for charity is a great way to do it.
Not only do people admire your courage in jumping out of a plane from 10 or 15,000ft and give generously to your cause – but you get to have the most amazing life enhancing experience. GoSkydive works with hundreds of charities across the UK doing thousands of Charity Skydives each year and here is just one of them – Take a look at Zoe Ball's jump for MNDA here.
If you do decide to do a tandem skydive for charity – you'll be taking part in a life changing activity guaranteed to draw people to sponsorship for charity. GoSkydive works with more affiliated charities in the UK than any other skydiving company and in 2015 helped to raise a staggering half a million pounds for good causes.
Call Gaby in the charity team 01722 568755 or email charities@goskydive.com for more info on a charity affiliations. Among the charities that we work with in South West London are:
Cash for Kids
Childreach International
Downs Syndrome Association
Electrical Industries Charity
Evelina London Children's Hospital
Guy's and St Thomas
Home Start
Ickle Pickles
Kids
King's College Hospital
Multiple Sclerosis Charity
Ronald McDonald House
Scoliosis Campaign Fund
South London and Maudsley
The Basket Brigade
The Honeypot Children's Charity
The Lullaby Trust
What are you waiting for book your charity skydive and do something amazing!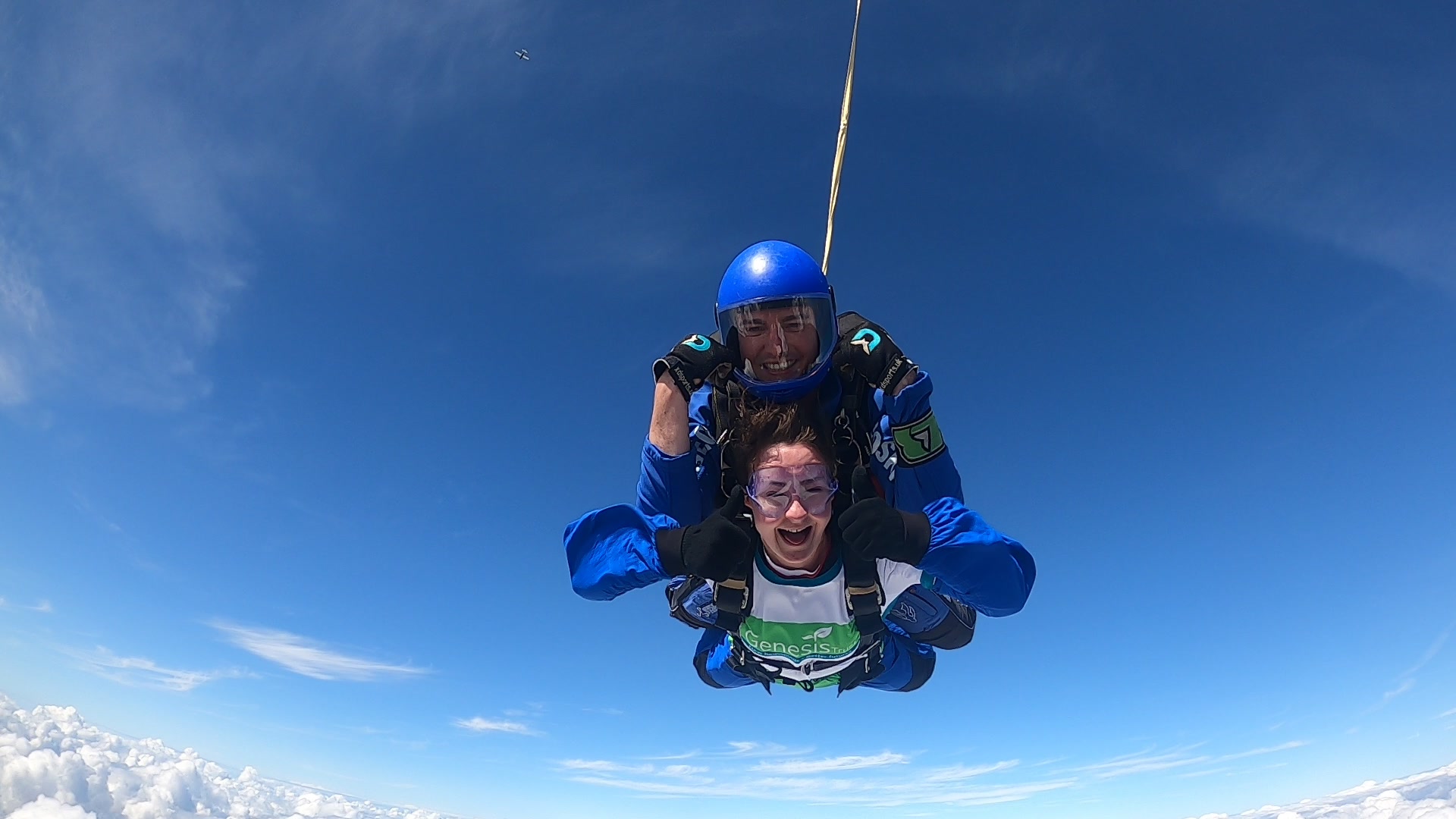 The ultimate experience
In summary GoSkydive in Salisbury is a fantastic option for customers from London who are looking for an unforgettable and thrilling experience. We've already given you plenty but here are a few more reasons why:
Proximity: Salisbury is located just over an hour's drive from London, making it a convenient location for a day trip or weekend getaway.
Scenic views: The dropzone at GoSkydive is situated in the heart of the stunning Wiltshire countryside, providing customers with breathtaking views of the surrounding landscape as they jump.
Experienced instructors: The GoSkydive team consists of highly experienced and certified instructors who will guide customers through every step of the skydiving experience, ensuring their safety and comfort throughout the entire process.
State-of-the-art facilities: GoSkydive boasts modern and well-maintained facilities, including a comfortable reception area, a training room, and a gear store.
Flexible scheduling: GoSkydive offers flexible scheduling options, including weekday and weekend bookings, making it easy for customers to find a time that works for them.
Overall, GoSkydive in Salisbury is a great option for customers from London who are looking to experience the thrill of skydiving in a safe and scenic setting, with experienced instructors and top-notch facilities.