The UK's Specialist tandem skydiving centre just 75 minutes from Somerset
The UK's specialist tandem skydiving centre just 1hr 15 minutes from Somerset. GoSkydive is the UK's only specialist first-time tandem skydive centre. Located in Salisbury on the central south coast just 80 minutes from Somerset, GoSkydive is your closest tandem skydiving centre.
If you are travelling to us from Somerset by car our centre is easily accessible by the A303. At GoSkydive, customers from Somerset and across the UK are taken through a customer journey that cannot be matched by any other skydiving centre in the UK.
The view from the skydive in Salisbury to Somerset is visible on clear days. All of Somerset can be seen from the maximum height of the jump. From the rolling hills of Exmoor National Park to the Mendip Hills, you'll be able to look west and see home.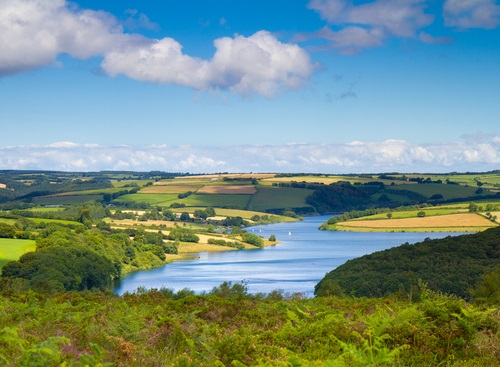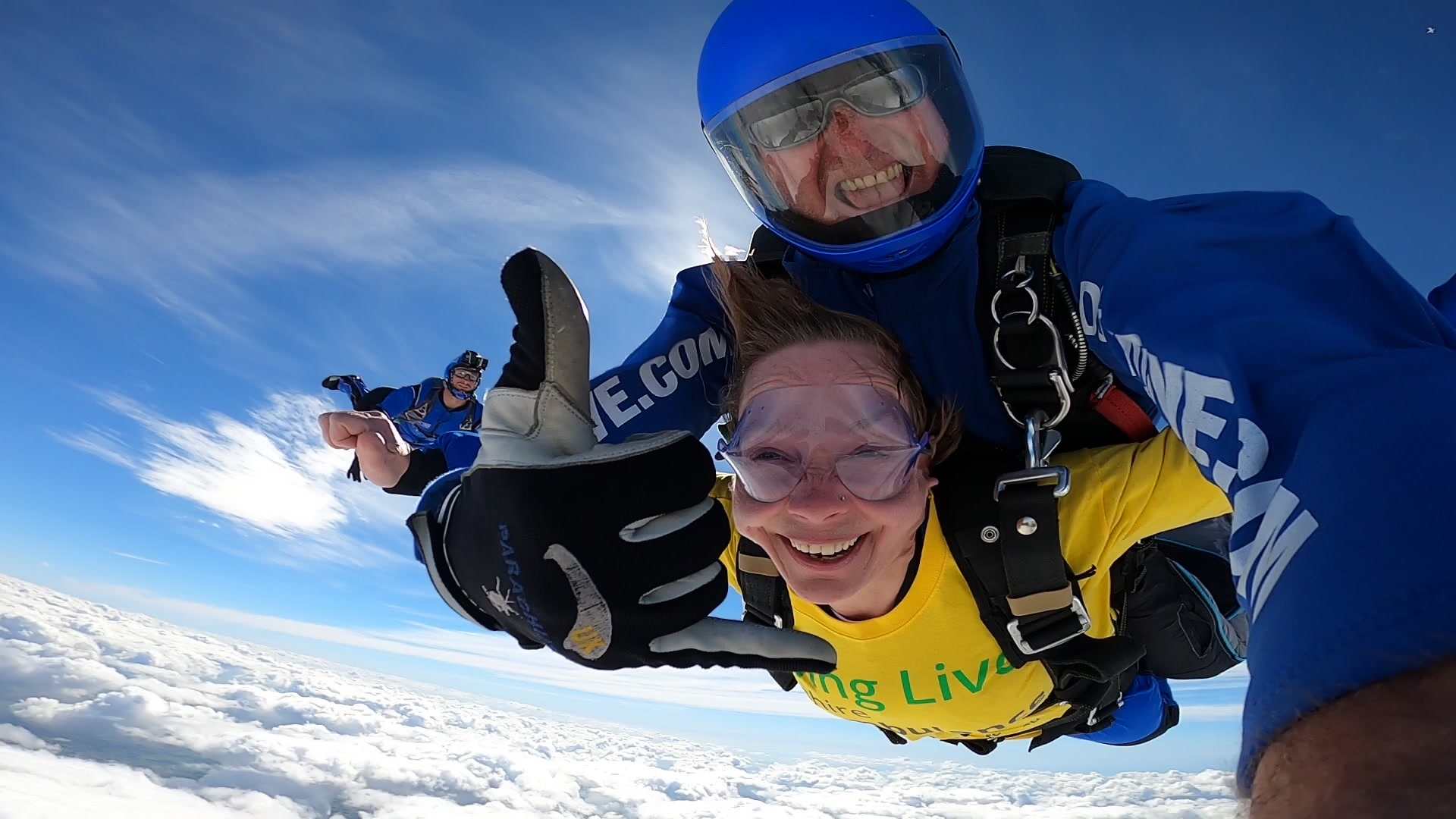 Charity Skydives Somerset
If you're thinking of a way to raise money for a good cause, tandem skydiving for charity is a great way to do it.
It is not only admirable that you are brave enough to jump out of a plane at 15,000 feet and that people give generously to your cause – but you also get to have the most amazing life-changing experience. Thousands of charity skydives are done by GoSkydive each year, and here's one – Zoe Ball's jump for MNDA.
In doing a tandem skydive for charity, you'll be doing something life changing that will attract people to sponsor your cause. A staggering half a million pounds was raised for good causes by GoSkydive in 2015, more than any other skydiving company in the UK.
Call Gaby in the charity team 01722 442967 or email charities@goskydive.com for more info on our charity affiliations.
Find out more about skydiving for charity.
Reviews
Tens of thousands of people have chosen to jump with us. Here's some of what they say!
First time doing a tandem from 10,000 foot at 55 scared anxious excited and every other feeling know to man fear of the unknown but wow amazing, fantastic brilliant experience and Alex my instructor was absolutely terrific made me fill at ease about everything couldn't wait to jump it ticked every box will definitely do 15,000 foot jump nothing to worry about the team at go skydive were professional caring and tentative throughout the whole of my experience well done and thank you

Peter Regan
Posted: 18/01/2022

We had the best time doing our skydives for Southampton Hospitals Charity last week. I can't explain how incredible it was. The whole team were amazing, special thank you to my instructor Mark who kept me calm and made the experience the best ever and to Fabian, my very own photographer who captured memories I will treasure forever! If I could do it all over again tomorrow I would!

M8158QMrebeccag
Posted: 08/05/2023

My husband and I jumped yesterday, it was absolutely incredible! Our instructors Matt and Rich were funny, calming and honestly we didn't want it to end.
The most fantastic experience in the world.
Thank you both for making it so so amazing for us.
We're 100% doing it again in the summer.

787katia
Posted: 20/11/2022

The buzz from free falling out of the plane was fantastic. Brilliant day well organised by the Skydive team.

SteveDJ1962
Posted: 09/10/2022

The whole day. Every body was very friendly and helpful, my sky dive instructor Chas was brilliant, perfect day all round 👍

Oleary1979
Posted: 24/09/2022

There are no words to really capture how it was. Sensational, exceptional, exhilarating are just a few words that spring to mind. The whole set up on the day is brilliant, from start to finish. The staff are without exception awesome, all dedicated to making the day memorable. The communication throughout the event was spot on. The facilities were superb. The instructors are AMAZING, especially my Alex! Patient, encouraging and informative about everything we were doing/seeing. If you have half an inkling to do a skydive, DO IT with Goskydive in Salisbury. You won't regret it!

S8010TZangieb
Posted: 09/05/2023

The experience was amazing, made even better by the first class instructors. If you like to push yourself outside your comfort zone this is a must!

Tour369589
Posted: 22/05/2023

Wow! What a experience that was. Absolutely mind blowing. George my instructor was amazing, made sure I had the best time and felt safe. Couldn't have asked for someone better than him. Ticked off my bucket list and onto the next. Thank you and will definitely do it again 🙂

krishxo
Posted: 29/09/2022

An amazing day with GoSkyDive Salisbury, with a great team of trainers, instructors, tandem jumpers, filling all new jumpers with much needed confidence.
A really professional but still fun approach throughout the day from the team made for a very enjoyable experience.
Great little cafe on site to keep the teas/ coffee and snacks coming while you wait to be called for your flight and jump,

Andy D
Posted: 06/07/2023

Was everything I hoped and more. Falling from 15000ft is simply the most awesome experience and one that everyone should try. Thanks to Henk for making the jump with me and letting me fly! The whole experience was so well organised.

417adamf
Posted: 01/11/2022