The UK's Specialist tandem skydiving centre just 55 minutes from Reading
Skydive near Reading with GoSkyDive. We are 55 miles from Reading. Visit the UK's specialist tandem skydiving centre. GoSkydive is the UK's only specialist first-time tandem skydive centre. Located in Salisbury on the central south coast just 55 minutes from Reading, GoSkydive is your closest tandem skydiving centre.
If you are travelling to us from Reading by car our centre is easily accessible by the A343. At GoSkydive, customers from Reading and across the UK are taken through a customer journey that cannot be matched by any other skydiving centre in the UK.
The view from the skydive in Salisbury to Reading is visible on clear days. To the north of the city, the Chiltern hills can be seen, and with a very keen eye, Reading Marine can be made out.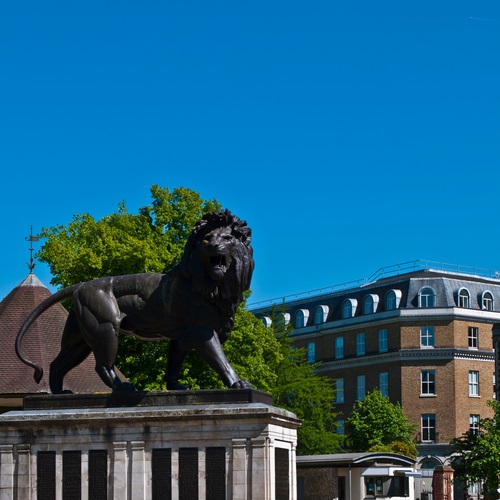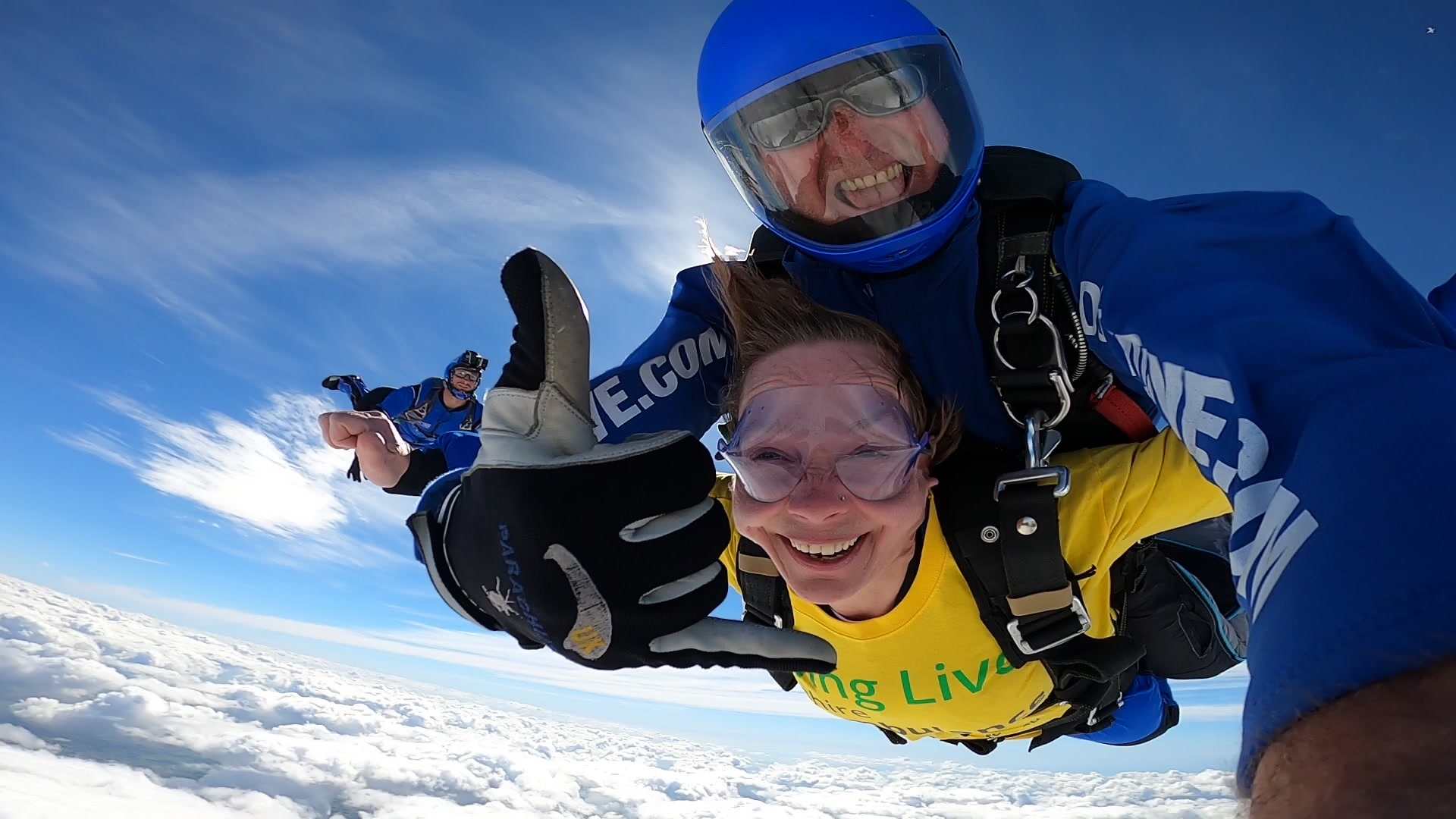 Charity Skydives Reading
If you're thinking of a way to raise money for a good cause, tandem skydiving for charity is a great way to do it.
It is not only admirable that you are brave enough to jump out of a plane at 15,000 feet and that people give generously to your cause – but you also get to have the most amazing life-changing experience. Thousands of charity skydives are done by GoSkydive each year, and here's one – Zoe Ball's jump for MNDA.
In doing a tandem skydive for charity, you'll be doing something life changing that will attract people to sponsor your cause. A staggering half a million pounds was raised for good causes by GoSkydive in 2015, more than any other skydiving company in the UK.
Call Gaby in the charity team 01722 442967 or email charities@goskydive.com for more info on our charity affiliations.
Find out more about skydiving for charity.
Reviews
Tens of thousands of people have chosen to jump with us. Here's some of what they say!
The team were very professional and everything was well organised. The training was given in a good way but with some humour to calm the nerves. Family and friends were welcome to go. Every stage was explained well. It was a very good experience

lisaclementine5
Posted: 20/06/2023

Amazing thing to do. Training was good and the team there seemed very safety focused and the filming was really good. Would highly recommend it.

williamo903
Posted: 09/04/2023

My husband and I jumped yesterday, it was absolutely incredible! Our instructors Matt and Rich were funny, calming and honestly we didn't want it to end.
The most fantastic experience in the world.
Thank you both for making it so so amazing for us.
We're 100% doing it again in the summer.

787katia
Posted: 20/11/2022

The whole thing was fantastic – well run by people who clearly know what they are doing which gave all of our group the confidence to take on the challenge. A special thank you to Matt

Jerry P
Posted: 08/05/2023

This was my second charity skydive and it certainly didn't disappoint. The team are fantastic, helpful and talk you through the whole experience clearly. Had a great instructor Richard and camera guy! Would I do another one…..too right I would!

820jezw
Posted: 20/11/2022

Wow! What a experience that was. Absolutely mind blowing. George my instructor was amazing, made sure I had the best time and felt safe. Couldn't have asked for someone better than him. Ticked off my bucket list and onto the next. Thank you and will definitely do it again 🙂

krishxo
Posted: 29/09/2022

Amazing experience, very professional and friendly staff. Big thank you to Robbie for make it a fun experi3nce and helping me overcome my fear of heights.
First time on a plane and skydiving.

Soulhearted
Posted: 24/10/2022

GoSkydive in Salisbury is absolutely fantastic! I did my first tandem skydive yesterday afternoon and I could not have been more impressed with the team. They were all professional, very friendly, organised and efficient and the whole experience is planned perfectly. My Instructor, George, was quite simply amazing! A truly lovely man who really took the time to calm my nerves and to make sure I had an awesome time. Thank you, George!

Sarah T
Posted: 25/07/2023

It was my first time skydiving and the whole experience was amazing from start to finish all the staff were really good made me feel welcome and helpful. The instructor (Henk) was so good can't thank him enough and it was great to share my experience with him what a top guy. All the facilities are excellent also the camera packages are well worth getting, I'll definitely jump again, if I could give more than 5 stars I would. Thank you to everyone at Go Skydive Salisbury.

michaelcJ2420XE
Posted: 07/04/2023

An amazing experience, words can't fully explain. I'm so so pleased I did it! I'd really recommend. Rich was fantastic and I felt safe couldn't have asked for a better instructor to jump for the first time with! Thank you! And can't wait to go again!!

sophielS69HL
Posted: 27/09/2022