The UK's Specialist tandem skydiving centre just 60 minutes from Cambridgeshire
The UK's specialist tandem skydiving centre just 180 minutes from Cambridgeshire. GoSkydive is the UK's only specialist first-time tandem skydive centre. Located in Salisbury on the central south coast just 3 hours from Cambridgeshire, GoSkydive is your closest tandem skydiving centre. If you are travelling to us from Cambridgeshire by car our centre is easily accessible. If you're travelling from Cambridgeshire and are not up to an early start and would like a later check-in time do let the team know and they'll do all they can to accommodate you.
At GoSkydive, customers from Cambridgeshire and across the UK are taken through a customer journey that cannot be matched by any other skydiving centre in the UK.
The view from the skydive in Salisbury to Cambridgeshire is visible on clear days. It can be seen alongside the South Downs and the reaching coastline.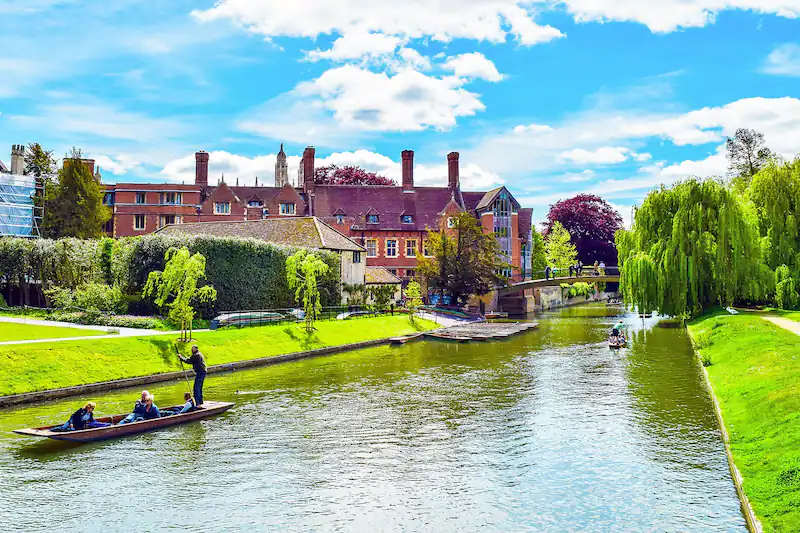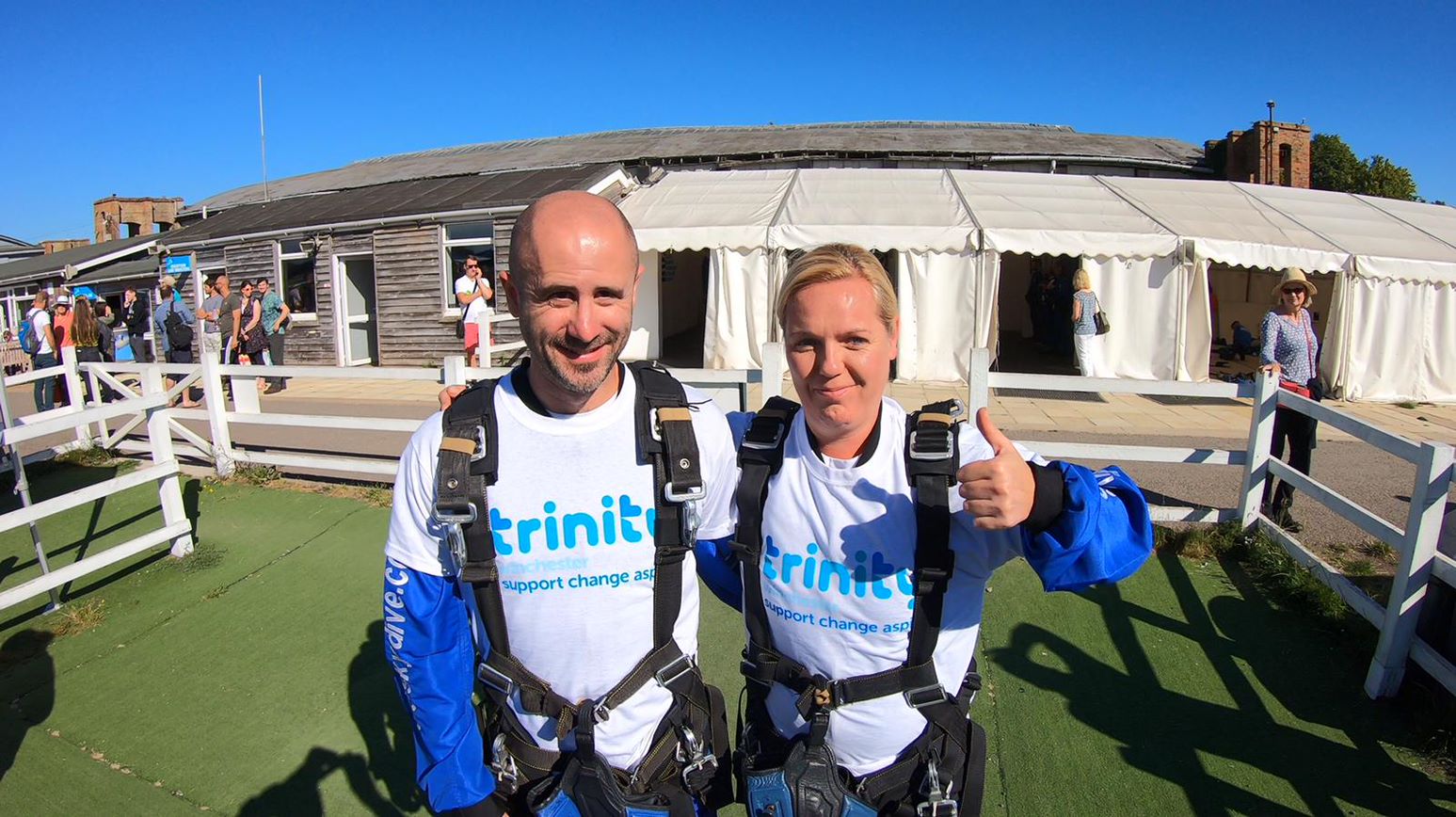 Charity Skydives Cambridgeshire
If you're thinking of a way to raise money for a good cause, tandem skydiving for charity is a great way to do it.
It is not only admirable that you are brave enough to jump out of a plane at 15,000 feet and that people give generously to your cause – but you also get to have the most amazing life-changing experience. Thousands of charity skydives are done by GoSkydive each year, and here's one – Zoe Ball's jump for MNDA.
In doing a tandem skydive for charity, you'll be doing something life changing that will attract people to sponsor your cause. A staggering half a million pounds was raised for good causes by GoSkydive in 2015, more than any other skydiving company in the UK.
Call Gaby in the charity team 01722 442967 or email charities@goskydive.com for more info on our charity affiliations.
Find out more about skydiving for charity.
Reviews
Tens of thousands of people have chosen to jump with us. Here's some of what they say!
I had a really great time at Tandem. We were in the clouds. eHighly recommend this experienc – myself and my husband loved it!

339stormc
Posted: 12/06/2023

That was an amazing experience !!! The team and organisation are superb!!
All done very professionally and with a smile always on. No fear, no doubts just fun and lots of adrenaline running through from the beginning to the landing 5****

laurasB8107SI
Posted: 06/06/2023

The most awesome experience ever from the thought of jumping out of the plane to the moment of free fall and the feeling of exhilaration of actually having done it life changing moment next time 15000ft boom

VRE1968
Posted: 29/10/2022

What an experience ❤️ fantastic from start to finish! Every single member of staff was nothing short of exceptional! Massive shout out to Fab who jumped with me! He was amazing and has made me want to do even more jumps! Would have to go back with him I think! Made me feel comfortable and excited about the jump! 10/10 day

Harry W
Posted: 13/07/2023

The experience was amazing, made even better by the first class instructors. If you like to push yourself outside your comfort zone this is a must!

Tour369589
Posted: 22/05/2023

Did a 15,000 jump today with Greg Russell as my instructor and he was amazing! Couldn't have asked for anyone better. Whatever they're paying him isn't enough, I'll be back soon!

Jack G
Posted: 24/07/2023

I went from terrified to the most amazing experience in my life.
Each and every member of Go Sky dive were fantastic.
Mias was so so reassuring with me even though I was his 14th that day!
My camera man, oh my god my photos and video are just 100% perfect

nickywick7
Posted: 26/09/2022

The whole thing was fantastic – well run by people who clearly know what they are doing which gave all of our group the confidence to take on the challenge. A special thank you to Matt

Jerry P
Posted: 08/05/2023

An amazing day with GoSkyDive Salisbury, with a great team of trainers, instructors, tandem jumpers, filling all new jumpers with much needed confidence.
A really professional but still fun approach throughout the day from the team made for a very enjoyable experience.
Great little cafe on site to keep the teas/ coffee and snacks coming while you wait to be called for your flight and jump,

Andy D
Posted: 06/07/2023

Massive thanks to instructor Chris. He took the time to explain everything to me right before the jump. I felt incredibly safe with him and wasn't nervous at any point! The ground staff were also great. I cannot wait to come back!

Renu R
Posted: 12/07/2023