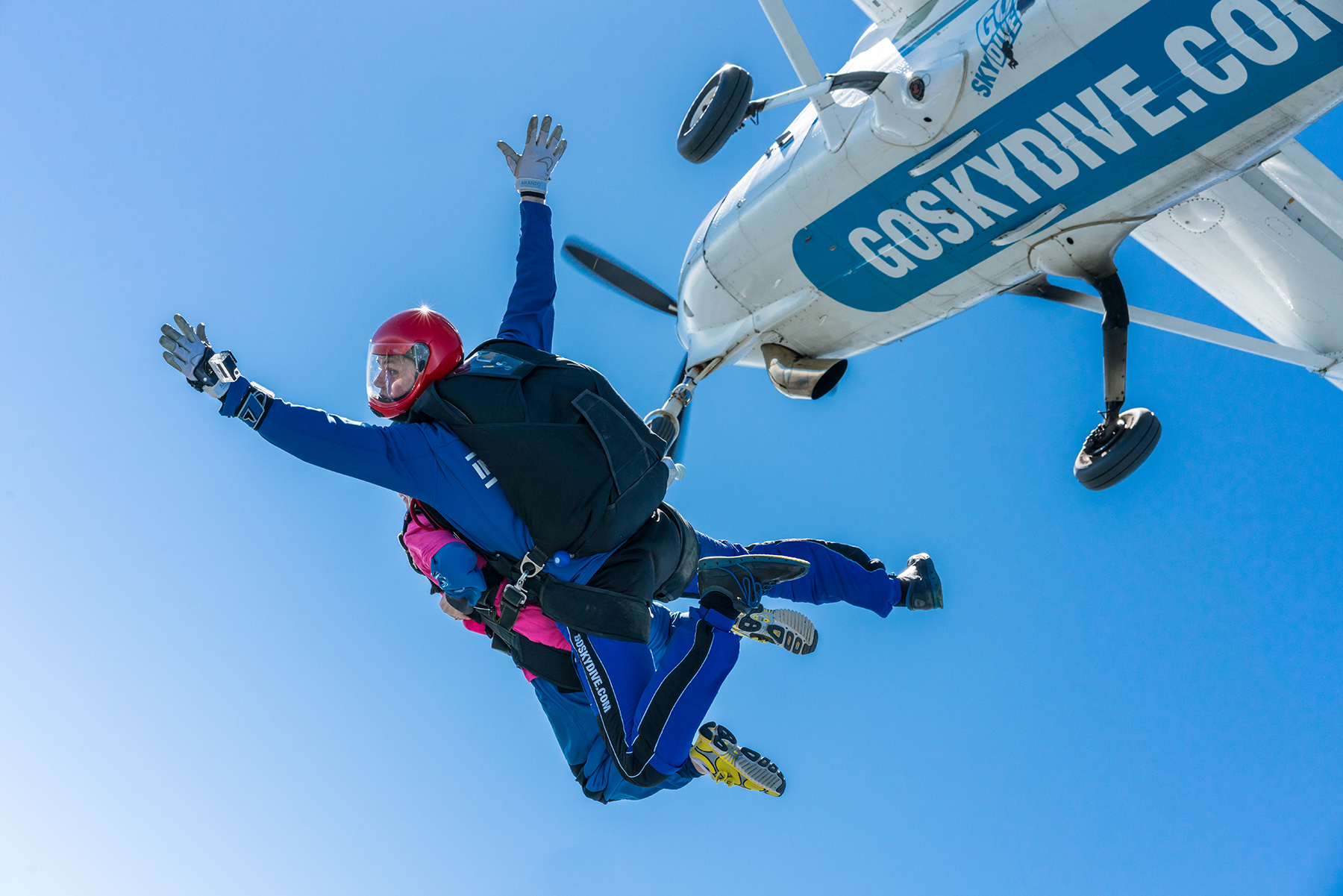 How much is skydiving in the UK?
08 Oct 2018
How much is skydiving in the UK? The price of a tandem skydive in the UK is ~£199 to £318. The price of a skydive is based on the height of your jump, safety & training, the customer experience and group discounts.
From the cost of specialist skydiving gear, state of the art pre-jump training, highly experienced and qualified instructors all the way to your touchdown to the ground, a skydive is something you shouldn't cut corners on. Learn the 4 primary things you need to consider:
(1) Height of Jump: The higher you jump, the longer you get to experience the incredible feeling of freefall back to earth! Our 15,000ft jump (the highest altitude in the UK) gives you 60s of freefall, a 10,000ft jump an unforgettable 30s and our 7,000ft jump a 10s taster.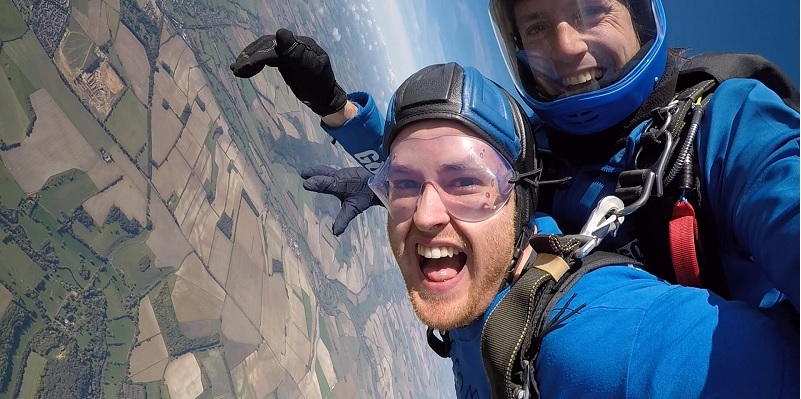 (2) Safety & Training: At GoSkydive, safety is at the heart of everything we do, and we take all safety precautions very seriously. From the moment you step on site, your flight, jump and landing, safety is our top priority. For you, this includes specialist simulated tandem skydiving training to prepare you for your jump – something you won't get elsewhere.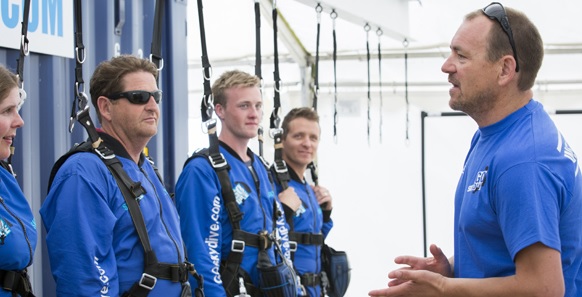 (3) Customer Experience: The skydiving customer experience varies greatly from centre to centre. At GoSkydive your tandem skydive is so much more than just a jump, and we hold a Visit England Gold Award for Customer Excellence in the South West to prove it. Our fully qualified and experienced instructors and the wider team are there to make sure you have the best experience possible – but don't just trust our word for it; check out our reviews!

(4) Group Discounts: Create a team with your friends and save on your jumps! With group discounts you can save: 2-4 jumpers (save £10pp), 4-9 jumpers (save £20pp), 10+ jumpers (save £25pp).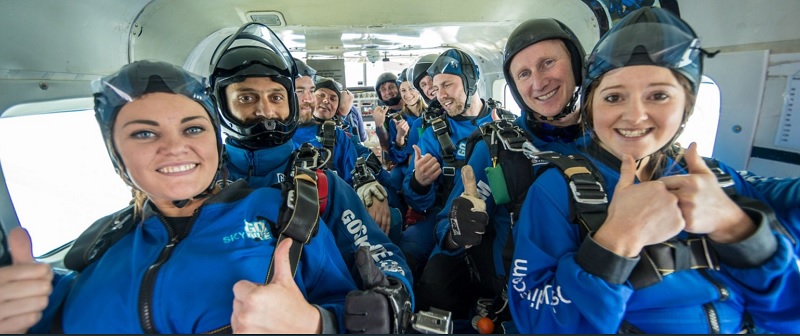 Find out which jump is best for you, and book yours today!