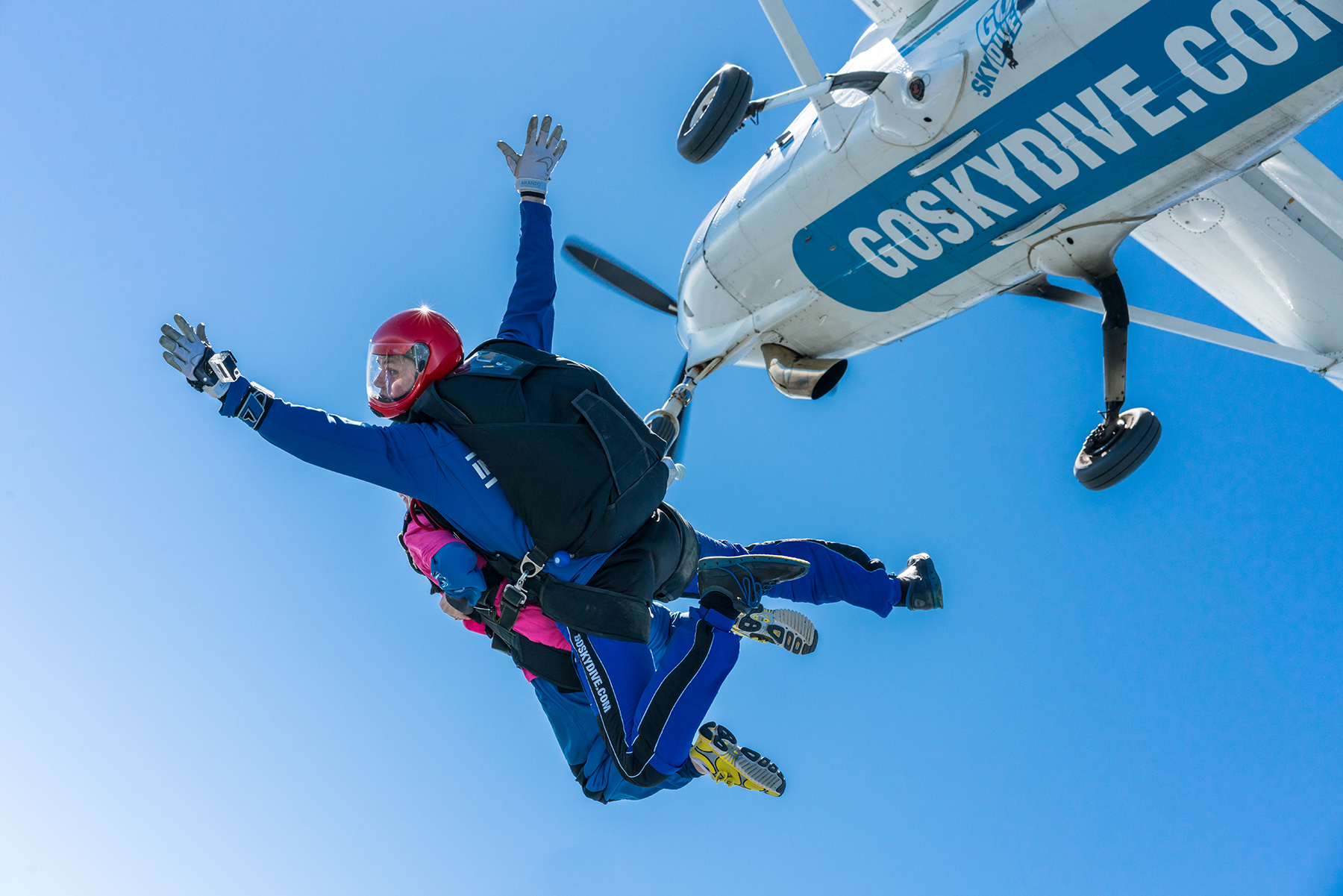 How do you become a tandem skydiving instructor?
04 Mar 2019
At GoSkydive, you don't need to have any previous skydiving experience to start learning and training to become a skydiving instructor. However – a passion or keen interest for the sport does go a long way.
Apprentices working within our organisation all have the potential to become some of the best tandem instructors in the industry. At GoSkydive, we only take on full time instructors with at least 1,000 tandem jumps under their belt. This means that upon completing the apprenticeship – on your first day as a full-time instructor, you're already performing at the highest of standards within the industry along-side other professionals with years of experience.
Apprentices start by working on the ground and in turn learn all different aspects of the business. Examples include being involved from the very start of the customer experience: customer service on the phones, dealing with requests and queries – being the first point of contact for customers and on the operational side – employees develop a strong understanding of how a commercial drop zone runs effectively and safely. This includes meet and greet customers in the car park, aircraft fueling and dispatch, kit-up and de-kit, managing the parachute landing area, plane tours and packing demonstrations.
Learning to skydive is obviously a massive part of the progression. We take each individual apprentice from the beginning; with no jumps. The GoSkydive apprenticeship leads you through your AFF (Accelerated Freefall course), where you learn to solo skydive – through to becoming and working as a proficient freefall camera flyer, gaining all the skills needed to film tandem skydives with the customer being the star of truly amazing footage. By the end, you'll have progressed right through to achieving your Tandem Instructor (TI) rating, and in turn be working as a world leading TI.
Achieving all of this is possible at GoSkydive thanks to opportunities to work along-side, and be trained by a plethora of the best instructors within the industry. Apprentices throughout the course are constantly working within the skydiving industry. They gain vast amounts of knowledge, and learn from experiences of seasoned professionals within the sport. All of this goes towards shaping every individual into a world class professional skydiver and tandem instructor.