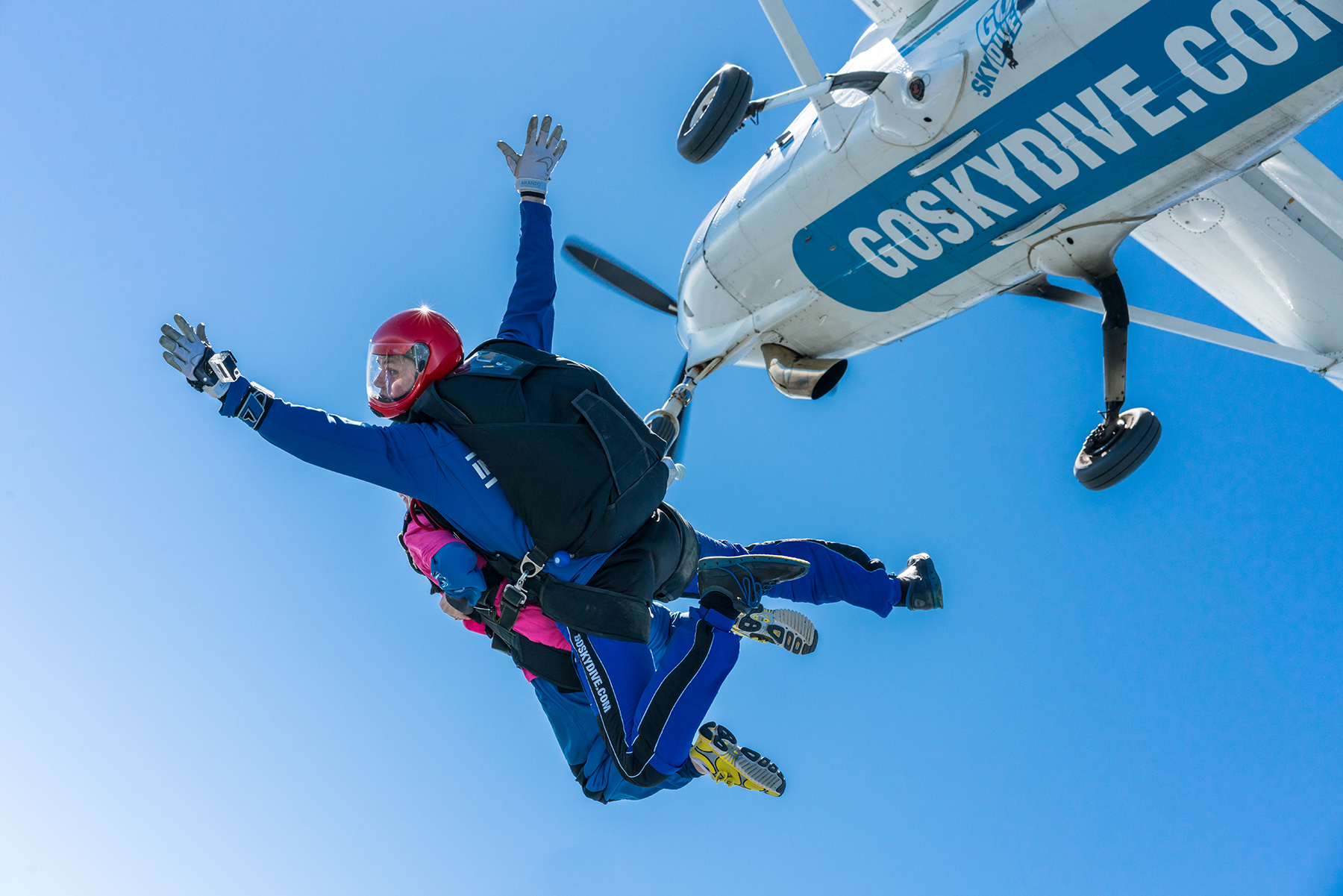 GoSkydive Wins Gold Award for Excellence in Tourism
03 Feb 2017
GoSkydive Wins Gold!
The team at GoSkydive were buzzing with excitement last night (2 Feb) when they won the Gold Award in the Active and Sporting Experience category at the annual South West Tourism Excellence Awards. The judging process was rigorous covering all aspects of the customer journey from enquiry and booking handling right through to the wow factor of the experience itself. There were 135 different awards presented from the 605 entries that were considered, 380 of those including GoSkydive were visited by a team of 36 mystery shoppers.The team at GoSkydive have worked extremely hard to achieve this award, having a single minded focus on delivering a true life experience to all of their customers within a customer centric environment. Managing Director Gordon Blamire said " To win this award is hugely significant for GoSkydive, we have worked really hard on all areas of the customer experience so to win a Gold award shows that we are getting it right".
Winning this award comes just as 2017 tandem skydiving begins at GoSkydive. The company is set to welcome over 10,000 jumpers with a further 40,000 spectators in the coming year making 2017 their biggest year ever.  Over the past few years the brand has gone from strength and leads the way in safety and development for the support. In recent times the company has invested heavily, adding a new plane, the Cessna Super Cargomaster, undertaking a big refurbishment project and rolling out an apprenticeship scheme for tandem skydive instructors.
GoSkydive is the UK's leading tandem skydive centre – the only centre that specialises in tandem skydives for 'first-timers'. It offers the UK's highest skydive at 15,000ft with up to 60 seconds of free fall. It is located at the Old Sarum Airfield in Salisbury, Wiltshire on the south coast of England within easy reach of Southampton, Portsmouth, Bournemouth, Winchester and the New Forest, and just 90 minutes from London. GoSkydive operates throughout the year with jumps on Thursdays, Fridays, Saturdays, Sundays and bank holidays. GoSkydive is regulated by the British Parachute Association and uses the very best industry leading parachute technology. GoSkydive has a core team of full-time professional tandem skydive instructors, who have completed in excess of 30,000 jumps. Recognising a need for a customer centric specialist Tandem Skydiving centre, skydive specialist Gordon Blamire founded GoSkydive in 2008 and over 30,000 people have jumped at the centre to date.www.southwesttourismawards.org.uk