GoSkydive Named TripAdvisor Traveller's Choice Winner 2023 and Ranks Among Top 10% of Attractions Worldwide
11 Aug 2023
GoSkydive, the tandem specialists for first-timers is known for its exhilarating experiences. We're thrilled to announce our recognition as a TripAdvisor Traveller's Choice winner and its remarkable ranking among the top 10% of attractions worldwide. This distinction showcases GoSkydive's commitment to providing an incredible experience and exceptional customer service.
TripAdvisor, the world's largest travel platform, bestows the Traveller's Choice award upon attractions, accommodations, and restaurants that consistently earn outstanding reviews from travellers. GoSkydive's achievement highlights its dedication to ensuring each guest's skydiving journey is not only safe but unforgettable.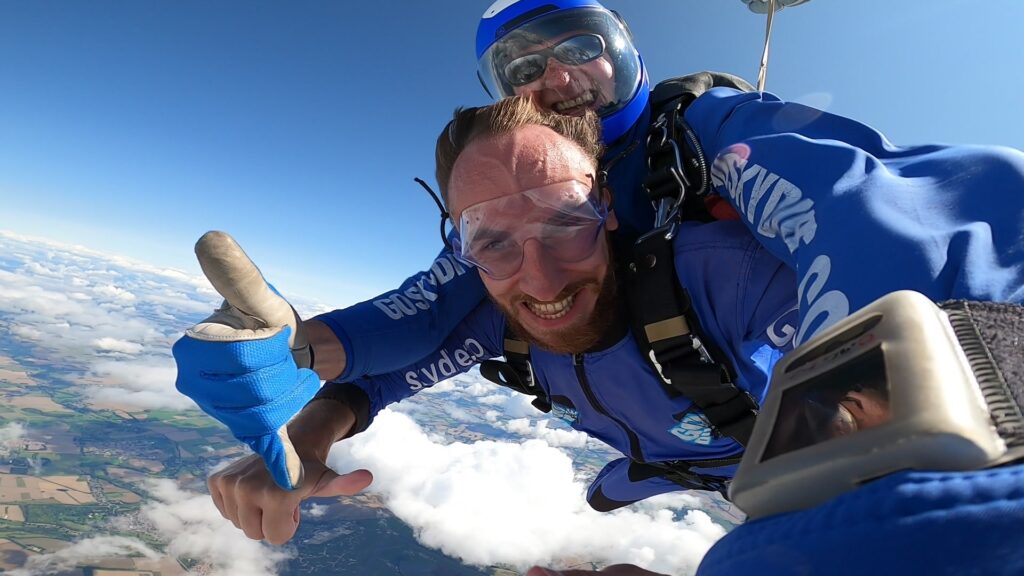 "Receiving the TripAdvisor Traveller's Choice award and being placed in the top 10% of attractions worldwide is a true reflection of how amazing not only our customers but team are." said Gaby Peters, Marketing Coordinator of GoSkydive. "This recognition reflects our team's hard work, dedication, and passion for creating extraordinary memories for every individual who takes the leap with us. We really appreciate all of our customer's who take the time to review us and pass on through word-of-mouth how amazing their experience was with us. Reviews are very important to us as a business, something you cannot buy, so thank you to all of the team and customers for another successful year of great reviews"
The Traveller's Choice award is a testament to the positive impact GoSkydive has made on the lives of adventure-seekers from around the globe. From the adrenaline-pumping moment of freefall to the breath-taking views that stretch below, GoSkydive consistently delivers an experience that is like no other.
GoSkydive's achievement is a source of pride for the entire team, as well as a call to further elevate its skydiving experiences and continue setting new industry standards.
Want to jump with the industry leaders for first time tandem skydivers? Book yourself in today with our team on 01722 442967 or info@goskydive.com!