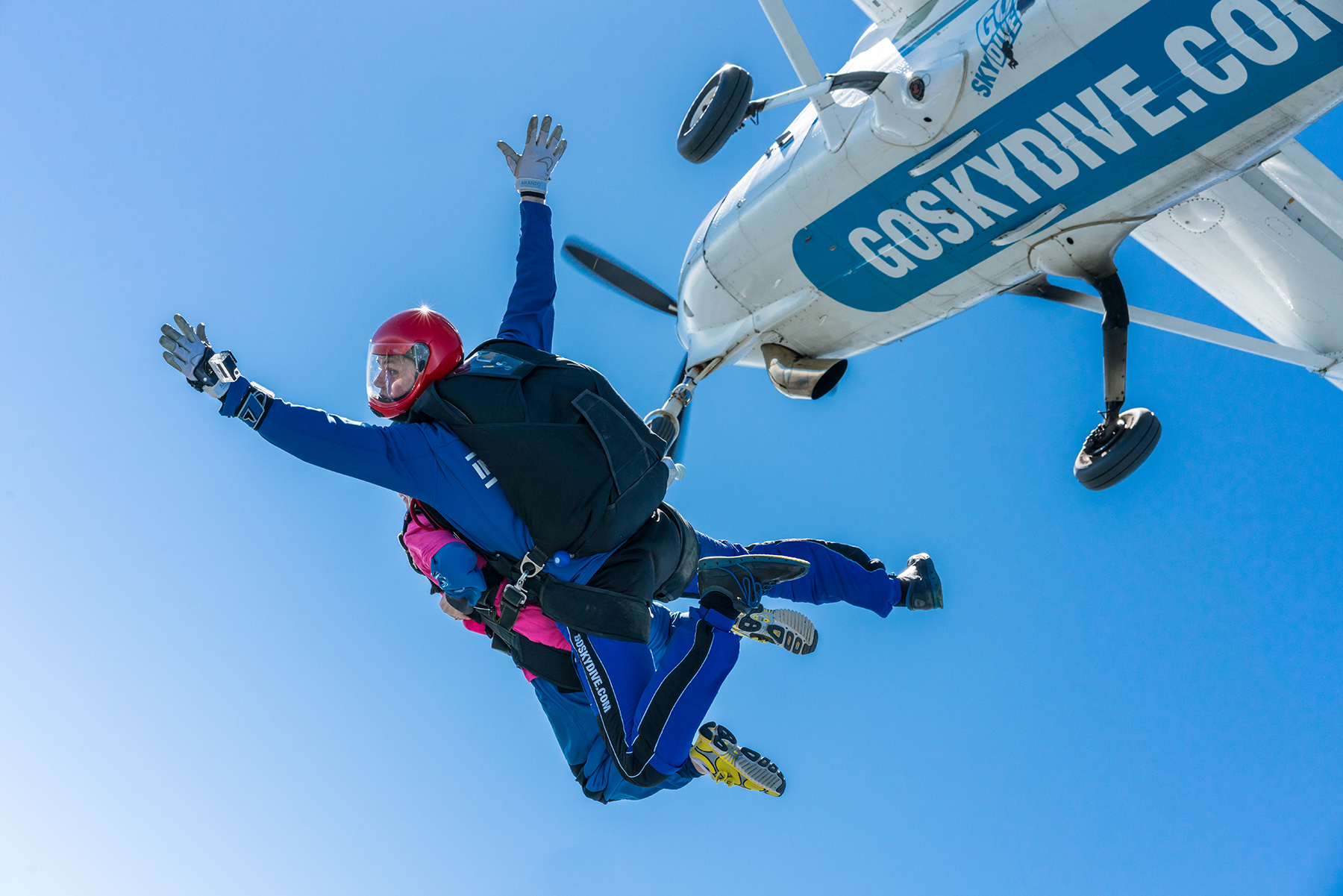 GoSkydive earns a silver at the South West Tourism Excellence Awards 2019/2020
07 Feb 2020
GoSkydive has announced today that they have won silver at the finals of the South West Leisure and Tourism Excellence Awards 2019/2020 in the 'Active and Sporting Experience Award' for its tandem skydiving experience. This was the region's 'grand final' in tourism awards.
This year saw a record of 773 entries and the panel team of 50 judges undertook a record 559 'secret shopper' visits. The awards ceremony was held February 6th, 2020 at Exeter Cathedral.
GoSkydive jump almost 10,000 first time skydivers per annum at Old Sarum and welcome 60,000 plus visitors each year to Old Sarum Airfield in Salisbury.
Paul Shipway, General Manager of GoSkydive said "We are incredibly pleased to have won silver at such a prestigious awards ceremony. I'd like to thank our team for helping to make this possible. It's a real privilege to work with such talented and committed people. Reaching the finals at 3 of the last 4 years is excellent recognition for us as a business."
Carl Griffiths, Marketing Manager of GoSkydive said "We were up against the very best businesses in South West Leisure and Tourism. To come away with a silver is amazing. I'd like to thank all our customers and visitors who helped make this possible."