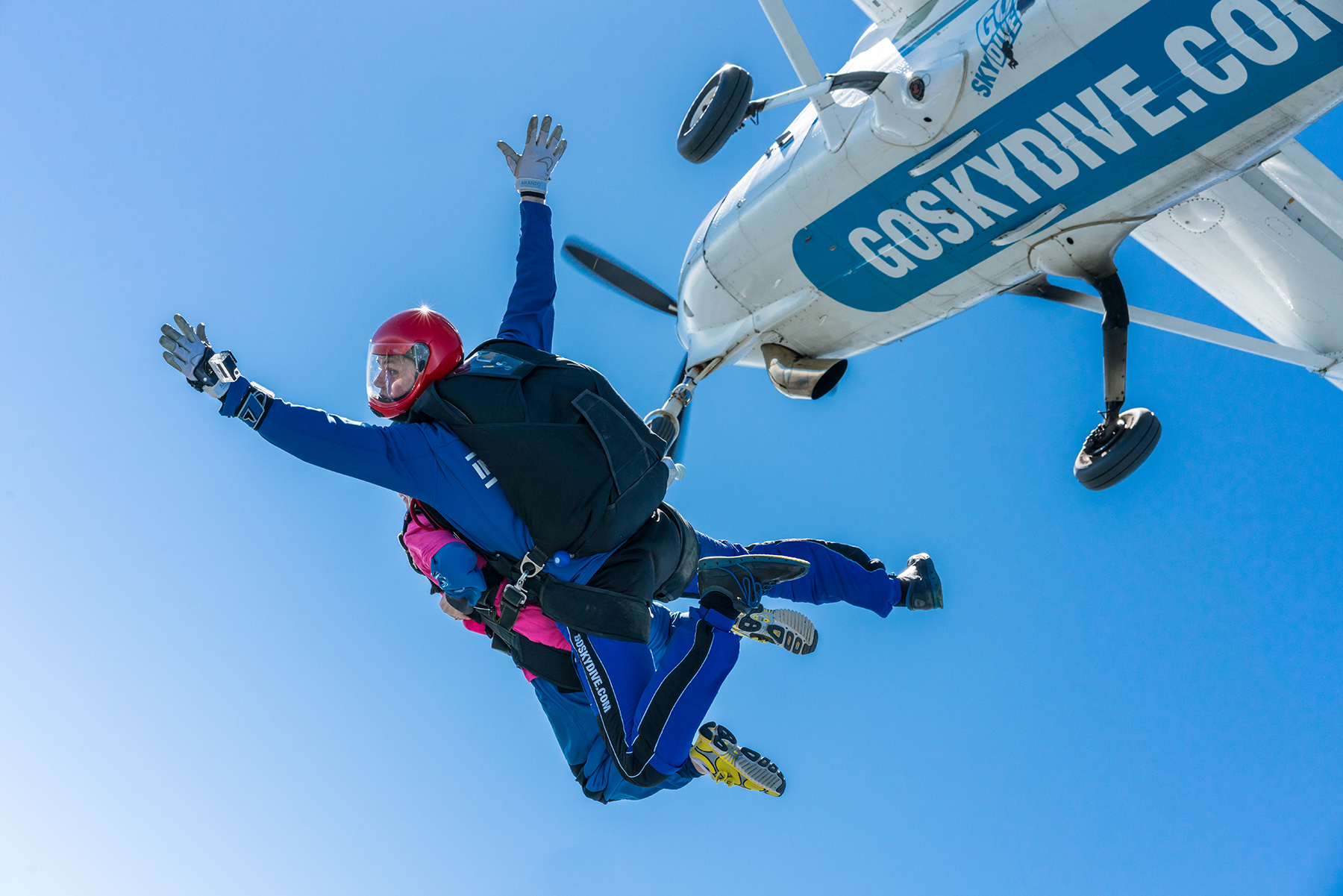 GoSkydive earns highly commended at the National Apprenticeship Awards for SME Employer of the year 2018
29 Nov 2018
Now in its 15th year, the awards are the largest and most prestigious celebration of apprentices and apprentice employers across the country. The event was held at Old Billingsgate London. GoSkydive having won the South West SME Employer and Advanced Apprentice of the year awards in September qualified for the nationals.
The GoSkydive apprenticeship was designed by founder Gordon Blamire in partnership with Wiltshire College and University Centre as a result of the year on year growth of the high adrenalin experience that is skydiving.
The apprenticeship scheme provides a structured career path for apprentices. The scheme lasts 2 years with apprentices gaining key skills in all areas of the business, from sales & marketing, customer service, photography through do dropzone management, freefall photography and becoming a tandem skydive instructor.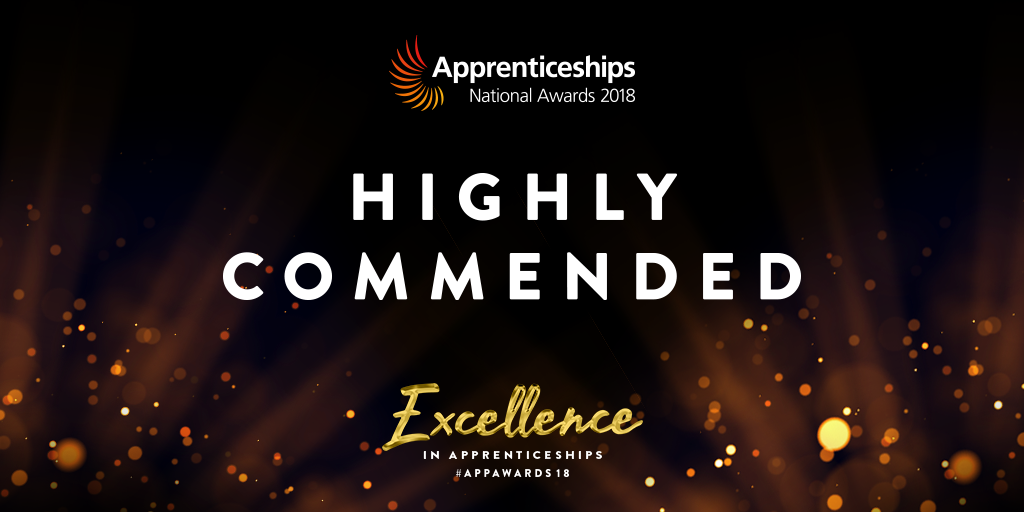 Paul Shipway General Manager – GoSkydive:
"To be a finalist and earning the Highly Commended Award at the National Apprenticeship Awards is a real privilege. To receive the recognition and reaching this stage is a real testament to all the hard work the GoSkydive team puts in."
Luke Vaughan Operations Manager – GoSkydive:
"The National Apprenticeship Awards 2018 has given skydiving more exposure as a career path. Apprentices are key to the consistent growth of GoSkydive and are a fundamental part of the business operations."
Mike Baller Apprenticeship Programme Manager – GoSkydive & finalist for the Advanced Apprentice of the Year award:
"To receive recognition from the national apprentice awards is a real privilege. As a company the award is a testament to GoSkydives passion and commitment to excellence. The whole team at GoSkydive has helped to make our apprenticeship scheme what it is today!"
Nelly Coombes – GoSkydive Apprentice:
"GoSkydive has given me the opportunity to work with some amazing people. I am looking forward to starting my Accelerated Freefall course and am working towards a Customer Services Diploma too. I couldn't ask for a better apprenticeship."
Damian Hinds – Education Secretary:
"Apprenticeships are an excellent way for anyone to gain new skills and forge a career in anything from aerospace engineering to nursing. The National Apprenticeship Awards is a fantastic event to celebrate the achievements of apprentices, employers and training providers, and I want to wish all the winners and nominees congratulations on their incredible efforts."
Anne Milton – Apprenticeships and Skills Minister:
"Their passion for what they do, their determination to get things done and their drive to get on is so impressive. The winners tonight will have stepped out of their comfort zone to learn new skills and many will have changed the direction of their life. Congratulations to them all and they should be very proud of all they have achieved."