Embracing the Skies as a Family: Meet Greg and Stephen
20 Aug 2023
At GoSkydive, we're more than just a team; we're a family united by a shared passion for the skies!
In the world of skydiving, the rush of adrenaline is often equated with the feeling of freedom. But at GoSkydive, we believe that the exhilaration of the jump is only half the story. What truly sets us apart is our sense of family – a tightly-knit community of adventurers who share more than just a passion for the skies. In this case they really are family!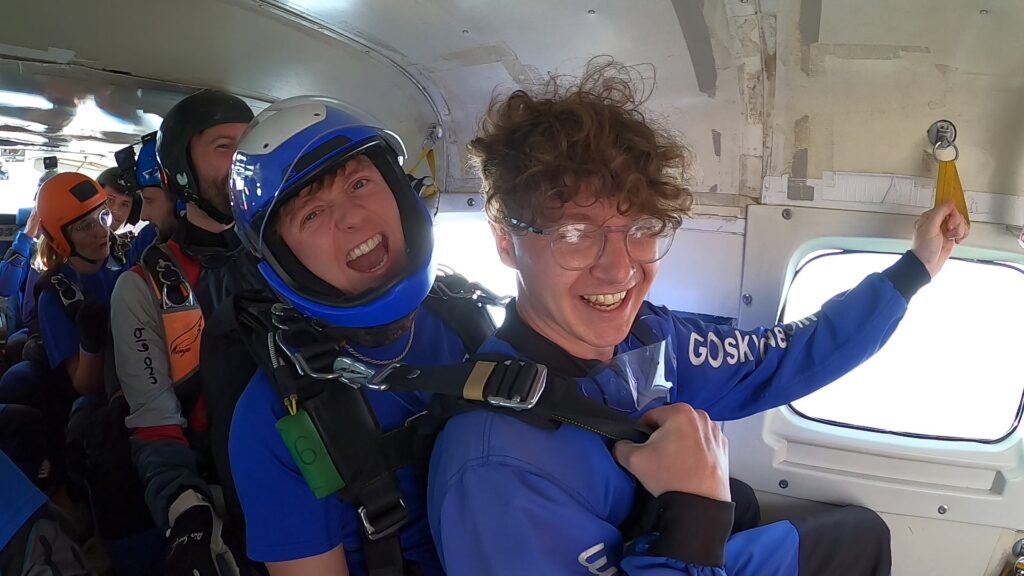 Meet Greg and Stephen – not only is Greg one of our Instructors and Stephen a member of our Customer Experience Team, but they're also brothers who have chosen to embark on this exhilarating journey together. From sibling adventures to thrilling dives, take a look at Greg taking Stephen on his first skydive!
At GoSkydive, we understand that the experience of jumping from a plane at thousands of feet isn't just about the adrenaline; it's about the relationships we forge, the connections we make, and the memories we create together. Every member of our team, from instructors to ground staff, embraces this ethos. We come together not only to pursue our individual passions but to elevate the aspirations of our fellow adventurers.
It's always such an amazing feeling when members of staff bring their friends and family to the dropzone, to not only share the experience of skydiving, but to share with them what being a team member at GoSkydive is really like. As we continue to introduce individuals to the magic of freefall and parachuting, we do so with the shared understanding that we're shaping more than just jumpers – we're nurturing a community that thrives on unity, trust, and shared experiences.
When you choose GoSkydive, you're not just signing up for an adrenaline-pumping adventure; you're becoming part of a family that supports and uplifts one another. Greg and Stephen's story is just one example of this. We believe that the skies are meant to be shared – with family, with friends, and with fellow adventurers who, just like you, are looking to embrace life from a different perspective.
So, as you contemplate your next adventure, remember that it's not just about the jump; it's about the connections you'll forge and the memories you'll carry with you! 🪂✨
#GoSkydiveFamily #SoarAsOne #AdventureUnitesUs #TandemSkydiving #GoSkydiveUK