£400 for 10,000ft or £460 for 15,000ft
About Willen Hospice
Who We Are:
We have cared for patients for over 40 years, giving compassionate, personal end of life care at our In-Patient Unit and in people's homes. We help our patients to live well every day, and die with dignity. This exceptional care is given free of charge.
Our Hospice is set alongside Willen Lake with its beautiful views, making it a tranquil place for patients and their loved ones to make the most of their time left together.
Willen Hospice is run by local people for local people. Countless people in the community are passionate about the charity, and it's this thriving community that helps us drive fundraising and donations, freeing us up to focus on easing the pain of those near the end of their lives.
We have 170 staff and over 600 volunteers who help us carry out our vital work, but we simply cannot do it without the ongoing support of our local community.
What We Do:
We provide care for people from the age of 18 years upwards, who have been referred by a GP or other medical professionals.
Willen Hospice's care touches thousands of local people every year. We give comfort, ease pain and reduce anxiety for patients and their loved ones. Every pound given makes a difference – as it enables us to do more for more people across Milton Keynes when and where they need us. We receive less than a quarter of our funding from the NHS, which means the rest is donated or fundraised for by amazing local people. Which is why your support is so important and so appreciated – from everyone we help, thank you
Why We Need You:
22% of our costs were met by NHS funding, leaving a £4.5m gap to fill to ensure we could deliver our charitable services. This was made possible thanks to the generosity of all of our supporters. However, that leaves 78% of our income that we need to raise ourselves. A staggering £11.23 every minute.
Jump Dates
Choose a pre-booked jump date:
Willen Hospice has no pre-booked jump days. You can still jump on a date of your choosing.
Choose your own jump date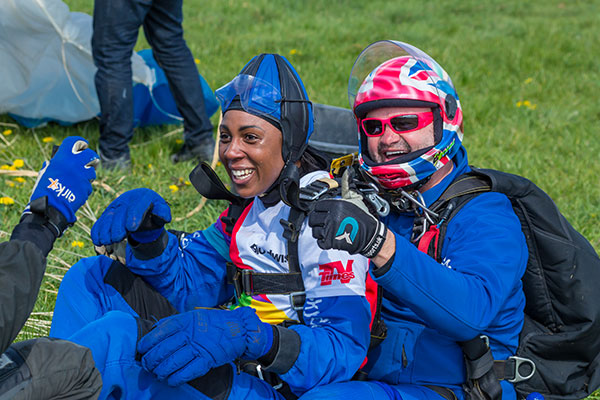 Fundraising
Raising money for your tandem skydive via an online fundraising page makes it quick and simple for your friends and family to support you. You can share the link to your fundraising page via your social media pages and through texts and emails. If you haven't done so already click through now and set-up your page or check out our Fundraising Ideas page to help you get the most out of your Charity Skydive.
How it works
Booking a charity jump
If you need help putting together your jump package, our Sales Team is more than happy to assist you. We'll ensure you get a charity discount of £25 off our 10,000ft or 15,000ft skydives when your charity is selected. Determine if your charity expects you to meet a fundraising target or if you will be self-funding the skydive.
You're all set to start fundraising once you've booked your skydive! Your charity can help you with fundraising, and we'll be available to answer any questions you have about the skydive!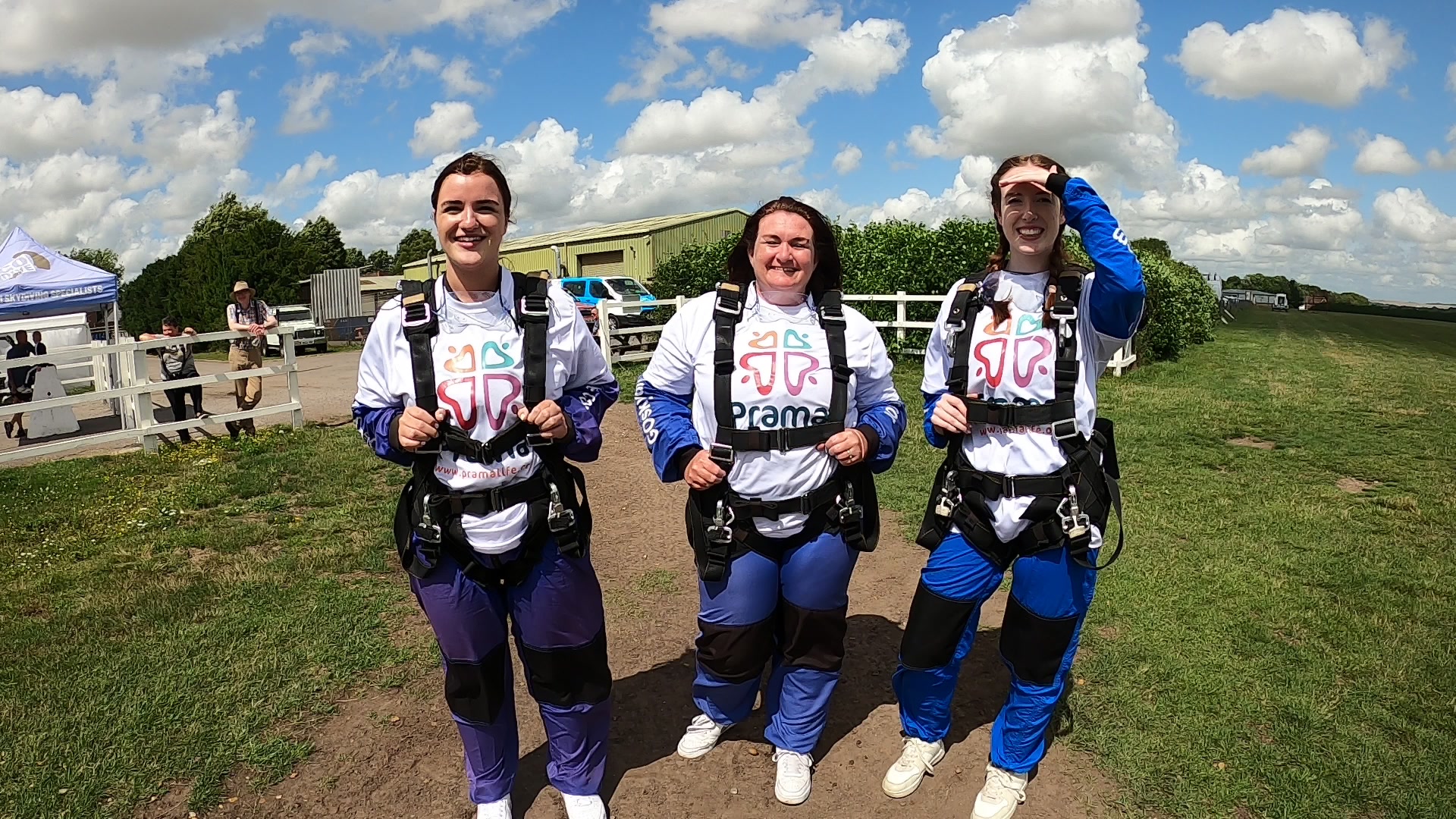 Step 1
Build your team
Skydiving is even more exhilarating when shared with friends, why not invite your friends and family and create a shared experience with memories that will last a lifetime.
Step 2
Select Your charity
Choose one of our 300 registered charities or jump in support of your own charity. Each registered charity will state if they will contribute to some of your jump cost or if you need to self-fund your own place.
Step 3
Book your Skydive
Book individually or as a group with just a £50 deposit per person. Some of the charities we work with have reserved spaces on pre-booked days that you are more than welcome to join. See our date picker tool below.
Step 4
Start fundraising
OK you're all set - We recommend you set up an online fundraising page as all funds you raise will automatically go to the charity of your choice.
Don't see your charity listed?
You can still jump for them!
Non-partnered charities at GoSkydive offer a unique opportunity to make a positive impact while experiencing the exhilaration of skydiving. These charities, though not officially affiliated with GoSkydive, collaborate to raise funds and awareness for various causes. Participants can choose a cause close to their hearts and raise money individually or as part of a team, diving headfirst into an adrenaline-fuelled adventure that also helps those in need.
Our non-partnered charities still receive the same great discount of £25 off a 10,000ft or 15,000ft skydive that our partnered charities do. All you need to do is pay the balance of your skydive yourself and fundraise as much as you can for your chosen charity on the side!