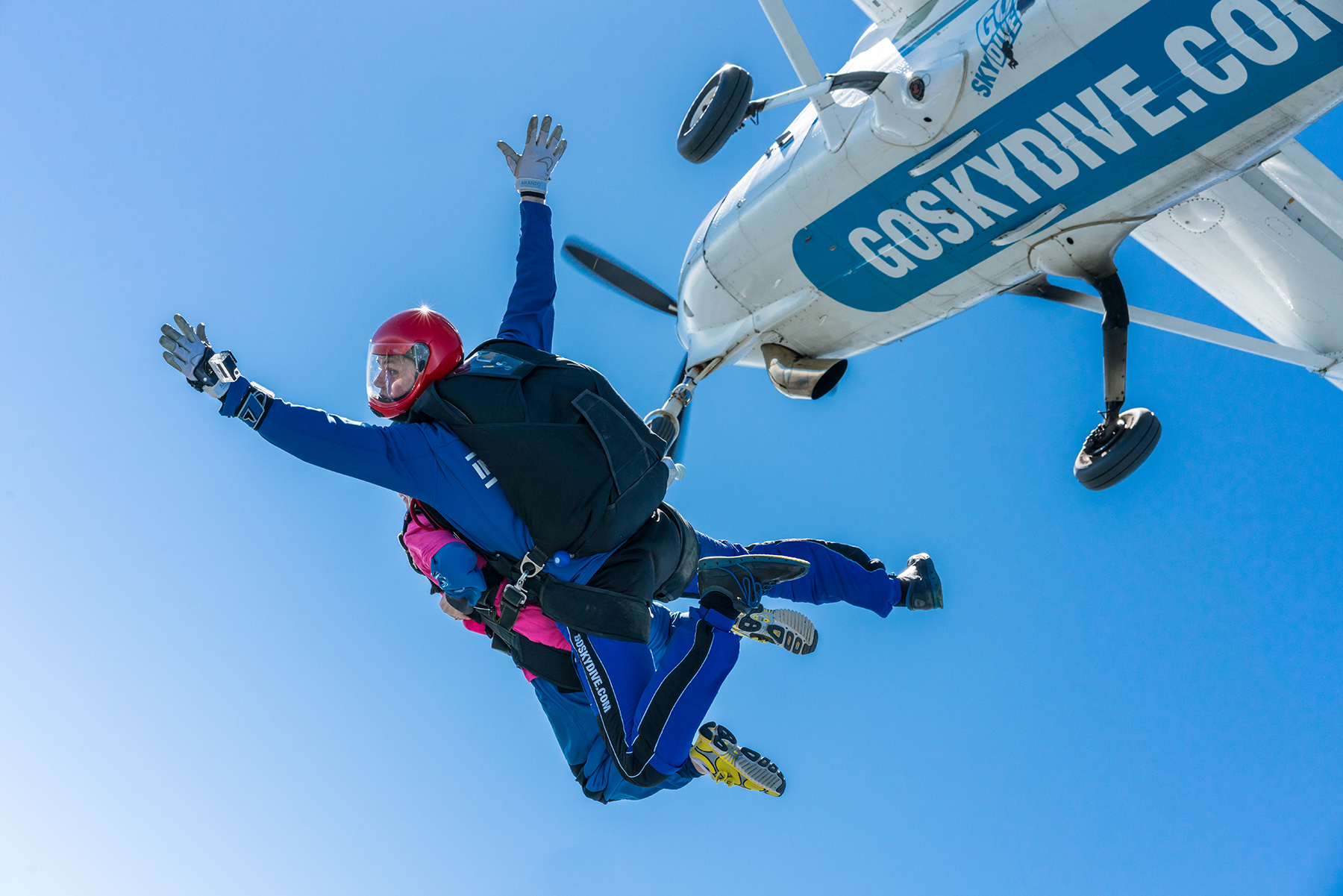 Catch a Pokemon
25 May 2016
Catching a Pokemon at 15,000 Feet! The Ultimate Pokemon Skydiving Challenge for You Tube Vlogger DuncanKneeDeep
Duncan KneeDeep makes gaming videos – he has his own You Tube Channel with almost 60,00 subscribers and aid of MEDECINS SANS FRONTIERS – Doctors Without Borders- Duncan set himself a challenge. "Catching a Tornadus while Free-Falling from 15,000 feet!
The 25 year-old, from Prestatyn in Northern Wales, set himself the challenge of catching a Tornadus on his Nintendo 2DS to raise funds for his chosen charity, Médecins Sans Frontières (Doctors without Borders).
Duncan came up with the idea when he was approached by crowdfunding platform, Challeng who dared the Vlogger to do something 'extreme' for a good cause. After much debate with his peers, the seasoned skydiver couldn't think of anything better than pushing himself and his gaming abilities to the limit.
Duncan even created a special glove to ensure his Nintendo 2DS was safely secured whilst he withstood speeds of up to 125 mph for approximately 60 seconds of freefall. GoSkydive worked with Duncan and the British Parachute Association for full approval of the challenge and the glove.
Commenting after the tandem skydive, Duncan, said: "Catching a Tornadus while free-falling from 15,000ft with GoSkydive was one of the most exciting moments of my life. I am so pleased that I could raise money for a cause as amazing as Médecins Sans Frontières while doing so!"
Duncan's highly experienced instructor Henk Post was specially selected to jump with Duncan, with over 22,000 jumps under his belt and the specialist ability to film while skydiving Henk was the perfect choice to make the Pokemon Challenge a reality. Henk has worked in skydiving centres all over the world but this Pokemon challenge was a first.
Gordon Blamire, founder and Managing Director for GoSkydive, said: "It was great to have Duncan jump with us recently to complete his extreme challenge of gaming at 15,000ft. If taking on a tandem skydive wasn't challenging enough, Duncan just took his experience to the next level! We always aim to give our customers the best possible experience, especially when they are doing it for such a good cause, and we're delighted to of helped him raise so much for Médecins Sans Frontières and have loads of fun in the process!"
Médecins Sans Frontières (Doctors without Borders) is made up of people from all corners of the world who share a common purpose: to save the lives and alleviate the suffering of people in danger by delivering medical care where it is needed most. Duncan also has a personal connection to the charity with both his parents and his Grandmother volunteering their skills to the cause in the past.