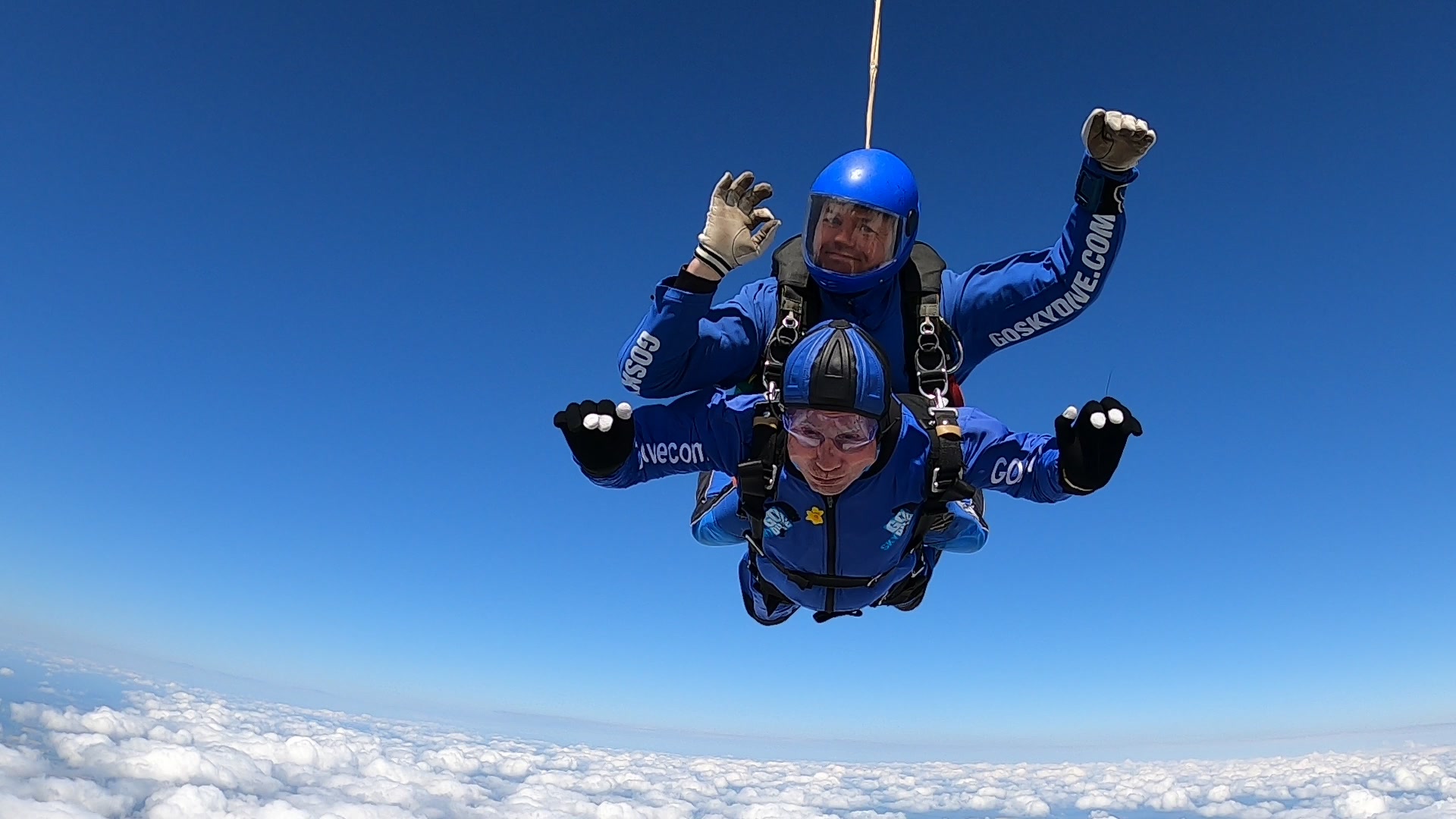 'Age is only a number. You can do anything if you are determined' – Dennis takes his taste for adventure into the skies for his 90th Birthday! 
Posted: 9th May 2022
The retired drummer and money printer who is set to celebrate his 90th birthday next month jumped from 15,000ft on April 25th 2022. Freefalling for 60 seconds at a speed of 125mph not only to celebrate his birthday, but also to raise funds for Marie Curie charity. 
Dennis who has lived in Care UK's Dashwood Manor Home in Basingstoke since 2021 convinced three people from the home to also join him on his adventure after posting on the wishing tree in their reception about him wanting to take the leap.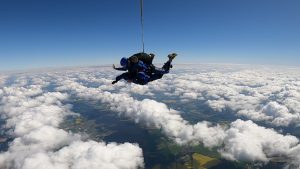 This had been a lifelong dream for him, saying: "I had been thinking about the skydive for quite a while, but none of my family wanted to do it with me. I knew though that it was something I wanted. Why let age stop me?" 
Making their way to GoSkydive, Dennis came with plenty of support including Eileen Coyle-Jones and Angi Knight who are Regional Directors at Care UK and also Leahanne Wilkinson - the Customer Relations Manager from Dashwood Manor, who all also took the leap!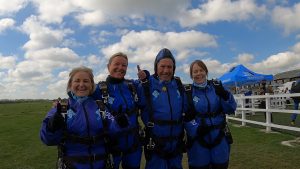 Dennis was in good hands jumping tandem with Henk Post, one of GoSkydive's most experienced instructors, having completed over 25,000 jumps and formation skydiving championships to his name. 
Gaby Peters – Marketing Coordinator for GoSkydive said "It was really great to have Dennis skydive with us. Everyone needs to approach life with Dennis' outlook and he is a real inspiration for those who have always wanted to try tandem skydiving. Well done Dennis for achieving your fundraising goal and for showing that 'age is only a number'. Keep being adventurous and we may even see you again soon!"