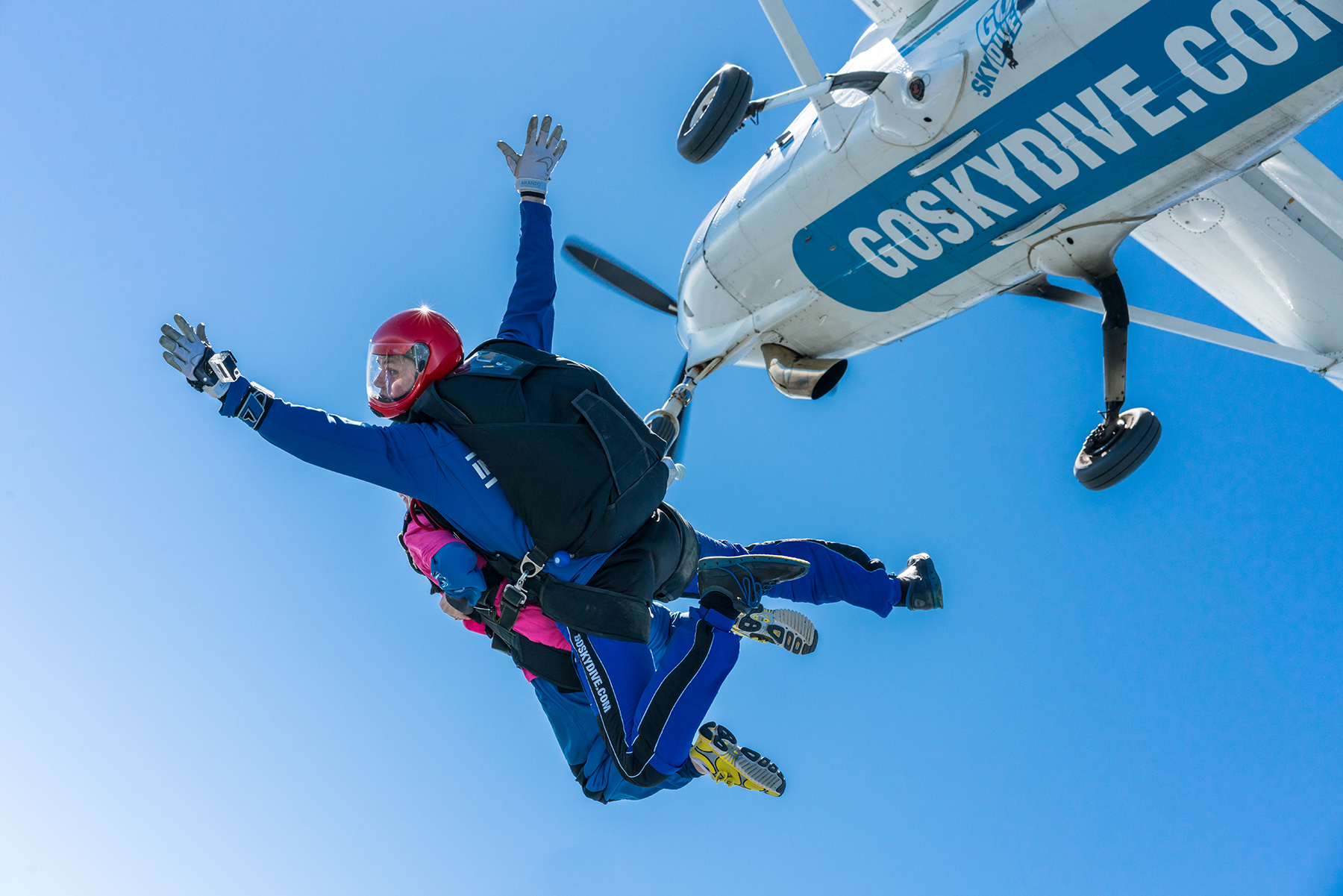 4 ways to convince your friends to skydive with you
18 Feb 2020
Whilst for some, the idea of tandem skydiving is exciting enough to do alone, we appreciate that having the company of others is a massive incentive. What do we do when we're really eager, but for some reason or another our friends or family are hesitant? It's easy to see how this can happen. After all it is skydiving we're talking about here and not a get together at the local pub. For this reason we've put together a number of really good reasons that should help you convince your friends or family members to join you:
1) Raise money for charity together
If fear is what's holding them back, then why not raise money for charity together. To do something that's truly amazing and knowing you are raising money at the same time can help give you and your friends motivation to jump.
2) Sharing the euphoric moments of something that very few have done and understand, will bring you closer together!
From the tingling anticipation before your jump, to conquering your fears together and feeling the exhilarating sense of achievement following your jump. It is no exaggeration when we call it a 'once in a life time experience'. This alone will make it one of the few things you'll want to talk about over and over again and we guarantee that it will be more memorable and bonding in years to come than a few drinks and a chat at the local pub!
3) Make an unforgettable weekend of the experience
Make a weekend of it by visiting the local sites. There are a number of popular places close by that truly deserve a visit, like the mystical grounds of Stonehenge – which each year attracts thousands of visitors who travel from all over the world – or the medieval market city of Salisbury; its Cathedral holds the famous Magna Carta and boasts the tallest spire in the UK, easily visible during your skydive. There are endless sites of interest which may just happen to be on your way to us: here is an extensive list that will no doubt give you and your friends some inspiration
4) Spread the cost
If the overall cost of skydiving is a concern, then it's worth knowing that there are several ways to make the entire experience more affordable. Take a look here for our voucher options here.